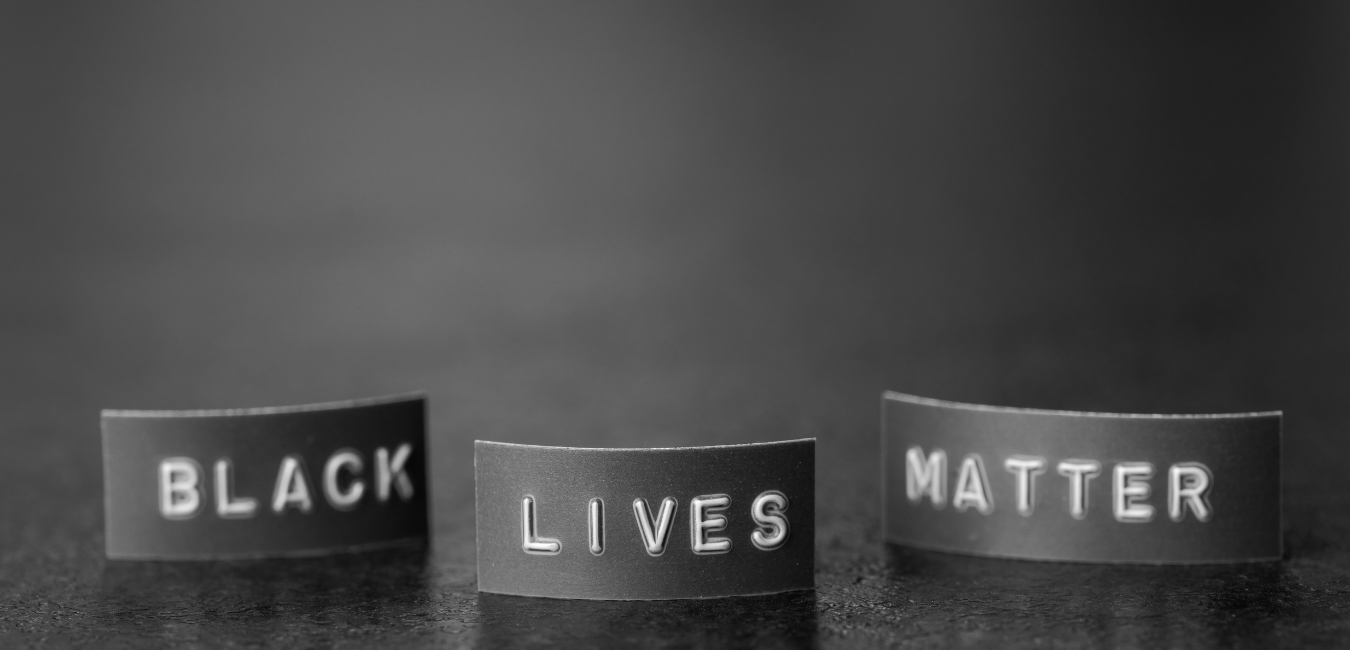 This poem is part of our Black History Month content series and was submitted by Ronnie J. Guest Jr., M.B.A. Shareable poem image below. Connect with Ronnie on LinkedIn or Twitter. See all posts in this series and more Equity & Justice resources.
---
I've been told,
I have a voice
Yet, I'm to be seen and not heard
My life is a gift
And I more than just words
I'm taught there is nothing to fear but fear itself
Yet I fear, my actions, my thoughts, my words, my voice
Are placed on a shelf
I'm not you and you are not me
Not one day can you walk
In my shoes and see
See the pain I endure
But I'll never quit
Because I know that perseverance
I will get
Get a chance to see me without negative chatter
As you see I am a Black Man
And my Life Matters
I've been subject of discrimination
In this place they call a free Nation
I still feel the land of the free
And the home of the brave
As a Black Man, I feel Isolation
For 400 years we scratched and clawed
From a system that's long been flawed
No longer will I be silent
While my people die,
I will raise my voice as long as I'm still Alive
Alive and will spearhead change
Without the negative chatter
I'm a Black Man
And Black Lives Matter
Don't judge this book you see by its cover
There's more to me than just my color
I've been told,
I have a voice
Yet, I'm to be seen and not heard
No longer will I stand there
And believe my words
I'm raising up and
My Voice Will Now Be Heard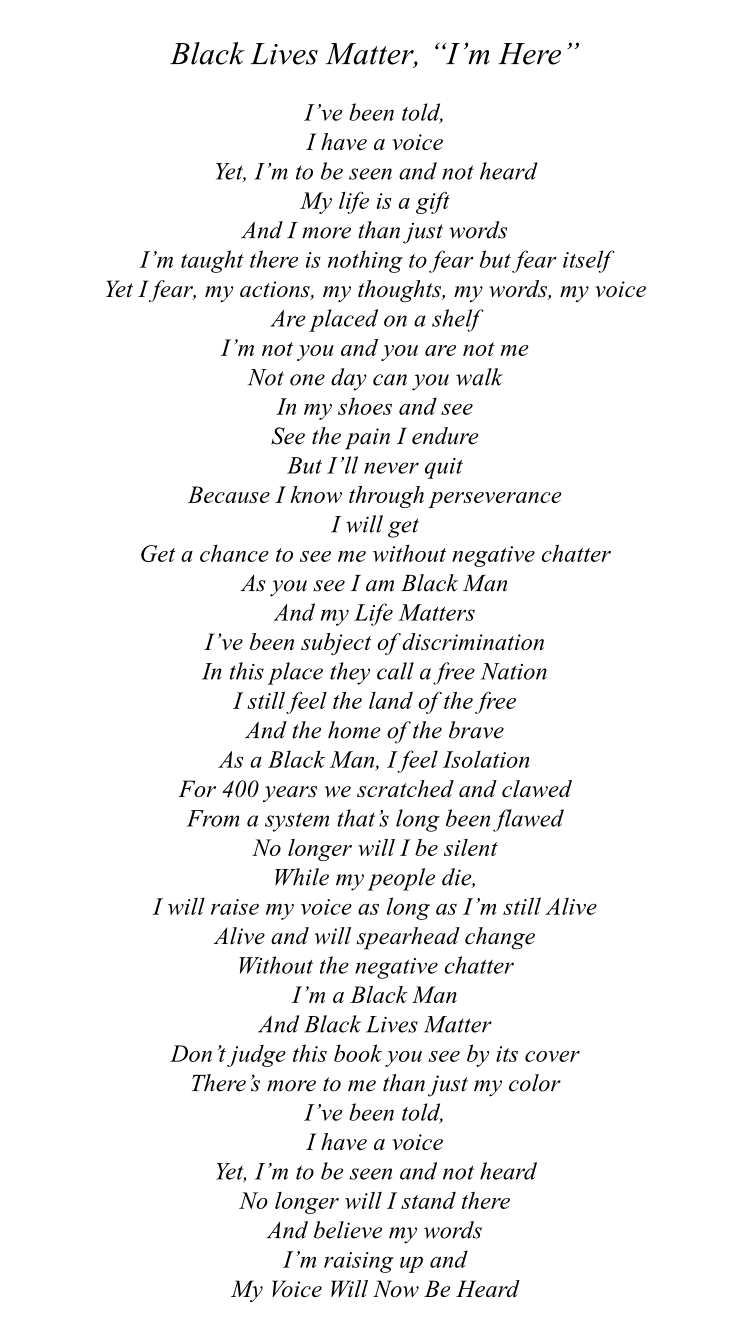 ---
In December 2019 Ronnie Guest was selected by the City Council to serve the residents and community of Carrizo Springs as City Manager. He began his tenure as City Manager on January 6, 2020.
Mr. Guest was born in Muskogee Oklahoma and raised in Topeka Kansas, Mr. Guest most recently served as a Community Relations Advocate/Contract Administrator for CPS Energy in San Antonio, the largest Municipally Owned Utility in the country. Prior to his five years with CPS Energy, Mr. Guest worked for the City of San Antonio for nearly 10 years within the office of the City Manager, the San Antonio Police Department, Housing and Neighborhood Services, and Animal Care Services.
Mr. Guest's education consists of a Bachelor of Science in Business Management, Friends University (Wichita, Kansas) and Master's in Business Administration, University of the Incarnate Word (San Antonio, Texas). Mr. Guest is currently completing his Dissertation for his Doctorate of Education in Organizational Leadership with an Emphasis in Organizational Development from Grand Canyon University. 
Mr. Guest is an active participant in his profession and member of the following professional associations: ICMA, Texas City Management Association (TCMA), American Association of Blacks in Energy (AABE), and a member of National Forum for Black Public Administrators (NFBPA).  Mr. Guest also served as President of the Urban Management Association of South Texas, in San Antonio Texas.
Mr. Guest and his wife, Carol, have two grown children and two granddaughters. They enjoy an active lifestyle that consists of traveling, watching movies, and visiting with their granddaughter. In his free time, Mr. Guest loves to write, and deliver motivational speaking messages "Waking Up Tomorrow's Leaders Today" for our youth.    Mr. Guest served as a reading buddy for MLK Academy in San Antonio, Texas and was recently named "Mentor of the Year" at Business Careers High School in San Antonio, Texas.  Mr. Guest has a passion for serving the community and making a difference and improving the quality of life of those he serves.