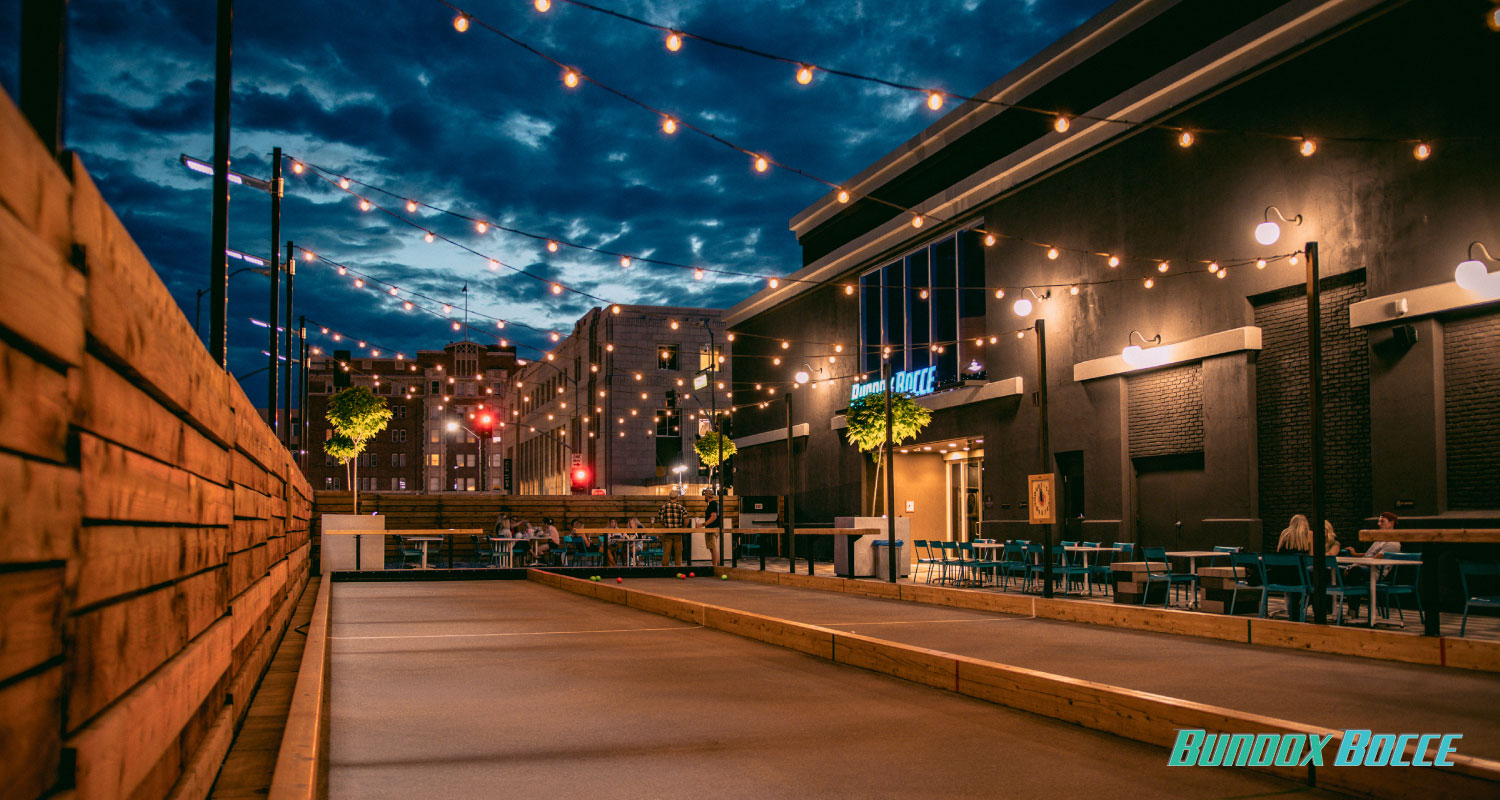 ELGL is fielding a bocce ball team at TLG!
Please make sure you sign up for the conference festival so you can join in the fun. In between bocce-ing, we'll chat local gov, ELGL, and ways that your participation with the Alliance for Innovation and ELGL can result in great local government learning and information. Here's the full scoop on the TLG Conference Festival:
TLG Festival!
Thursday, April 11 from 5:30PM – 8:30PM
Join us for an evening of sport at Bundox Bocce, Northern Nevada's only indoor/outdoor bocce event space. Located in what was once the casino floor, Bundox Bocce is a 22,000-square-foot indoor/outdoor facility complete with seven indoor bocce courts, two regulation length outdoor bocce courts, nine skee-ball machines, a shuffleboard table, ping pong, dart boards and full bar with unique menu items.
How to Play
For those new to the sport, which originated in Europe and has amounted a loyal following state-side, simplicity is key. Two teams of one to six people can play on a court at one time with a bocce set consisting of eight large balls and one smaller target ball called the pallino. The team with the most balls closest to the pallino scores, with one point awarded for every ball the scoring team has closer than the opposing team. The game continues until 12 points, or a pre-determined amount, is reached. Bundox Bocce can accommodate 72 players at once.
Cost: $35.00 during early registration, $40 during regular registration and onsite.
(The event sold out in 2018. Purchase a ticket during registration to secure your spot! Tickets will be sold onsite while they last! Joining from the community? You can purchase a ticket at the Reno Ballroom during conference dates while available.)