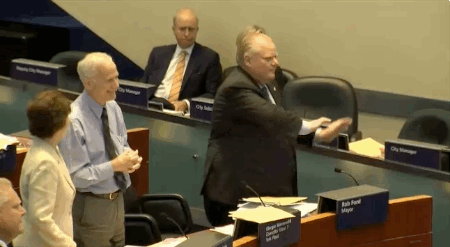 We know there's an amazing abundance of creativity and talent in the local government realm – you need only spend a few minutes talking to the analysts, directors, interns and managers who work for communities across the nation to realize that everyone has an interest area or niche that they're passionate about.
ELGL has compiled some of these passion areas into 12 months of local government topics and we want public service professionals to "breakin' it down, local gov style." These ELGL.org blog posts will paint unique perspectives on some of the local government trends, concepts and ideas that communities across the country are addressing.
Blog posts are due to Sarah Henricks by the stated due date. Sarah will post for you on ELGL.org.
Topics
Not If, But When: Concerns and Considerations for Local Gov Emergency Preparedness
The Public's Purse: Cool and Creative Ways to Ensure Participatory Budgeting
Share & Share Alike: Getting Local Gov to Leverage the Sharing Economy
A Billion Points of Data: The Internet of Things & Cities
Can We Build It?: Key Considerations for Capital Planning and Infrastructure Investment
It's Not Always A Mr. Right: Increasing the Number of Women in Local Government Leadership
Cities for Everyone: How Do Cities Address the Needs of Older Adults
Will They Stay or Will They Go?: Recruiting and Retaining Excellent Local Government Employees
Waiting for RoboCop: Opportunities and Challenges in 21st Century Law Enforcement
Now That. Is. Fun.: Programming Trends and Big Ideas in Parks & Recreation
Make No Small Plans: Land Use Planning Challenges, Opportunities and Trends
Not Your Parent's City Hall: Examples of Local Government Innovations That Have Been Successfully Implemented