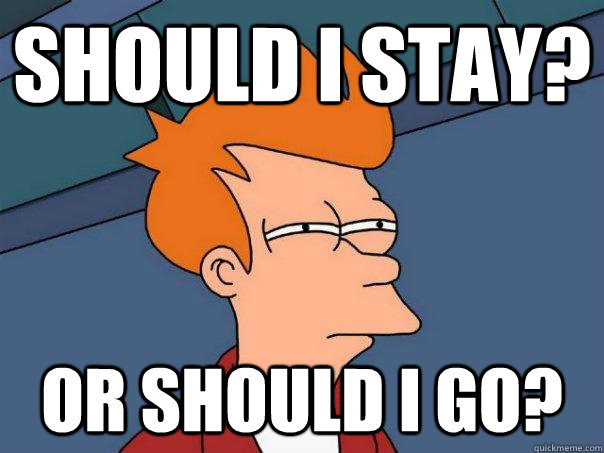 By: Deb Schoen, Interim Superintendent of Sports, THPRD, LinkedIn  & Twitter
We all know them; the employees that walk into any room, any meeting, and things start to happen – good things. How do you keep these employees, the best and brightest and not spend your managerial time and energy wondering whether they will stay? Worse yet, how do you avoid expending valuable resources replacing them if they do decide the organization is not a good fit for them? How do you engage more employees to become the outstanding staff that is critical to providing excellent public service?
Employees leave organizations for many reasons; and often times the true reasons are not common knowledge to their employers. In fact, employers often rationalize employee departures because they really are not sure what would cause a good employee to leave a good job and even more troubling, they don't have strategies in place to keep it from happening again.
Exit interviews provide us with the information that employees leave their job for reasons other than pay. Some of the main reasons employees leave an organization:
The job and culture is not what they expected.
There is little coaching or feedback.
There are few development and growth opportunities.
They don't feel valued or appreciated.
They are overworked and don't feel positive about their work/life balance.
There is a loss of confidence in senior leaders and their direct managers.
Perhaps more disturbing is the realization many disengaged and unhappy employees will stay with an organization, predominantly if that disengagement is left unchecked and ignored. It is so important to proactively engage your best talent to stay, and have strategies in place to ensure local government organizations are delivering a high level of quality service.
Here are some effective methods agencies can put into place to keep employees happy and part of their organization instead of looking for employment opportunities elsewhere.
Supporting membership in professional organizations and providing training opportunities.

Both of these reinforce a sense of value to the organization. Organizations such as ELGL are the best source for success stories speaking to the valuable and exciting work being done in local government. Training in the form of conferences, workshops, seminars, webinars and tours provide a bigger picture lens to view the important work being done on the local, regional, and national level.
Provide a mentoring program to develop leadership attributes. A mentoring program that focuses on developing and enhancing leadership competencies can be achieved with a goal-oriented feedback system and provides a framework for developing strong relationships within your organization. By pairing a more experienced staff member with someone less experienced, your organization enhances your investment in staff development by providing the opportunity for staff to gain experience and guidance outside of the traditional work assignments.
Develop a positive culture.

An organization should establish a series of values as the basis for its culture such as honestly, positive attitude, respect, teamwork and commitment to being in a constant state of improvement. Organizations that maintain a strong culture will have an advantage when it comes to recruiting and retaining the best employees.
Provide a wide array of development opportunities.

By providing growth opportunities for employees at all levels, these individuals are more likely to stay engaged and committed to an organization that has demonstrated a commitment to them and their career development. This can be accomplished through external trainings, job shadowing, position rotation and stretch assignments.
Lower stress from overworking and valuing work/life balance.

Recognize and reward good work with more than more work. We all know the cliché, "No good deed goes unpunished." Don't punish your best employees with a tremendously heavy workload while permitting poor performers to go unchecked. In order to keep the best talent, you need to make them feel appreciated, respected, and valued. The feedback and praise needs to be sincere and directed at those who are deserving. Encouraging employees to set work/life goals, such as spending time with family, communicates that you really do want them to have a life outside of work and value them as human beings.
Foster trust and confidence in your leadership.

Develop strong relationships with employees from the beginning. Employees need to believe that their leadership is competent and the organization will be successful. An organization needs to inspire confidence and make decisions that reinforce its commitment to employees and the public it serves. Management staff must embrace a collaborative leadership model that prepares their own successors by formally engaging, mentoring and valuing emerging leaders.
Of course there is no one size fits all method for recruiting and retaining the best employees. But if you keep in mind the above information, provide open and honest communication, train your managers well, and give your employees the skills, direction and trust they need to work with autonomy and effectively, your organization should be successful in recruiting and retaining excellent local government employees.
Supplemental Reading:
Break it Down: Should I Stay or Should I Go?
Break it Down: Increasing Women in Local Government Leadership