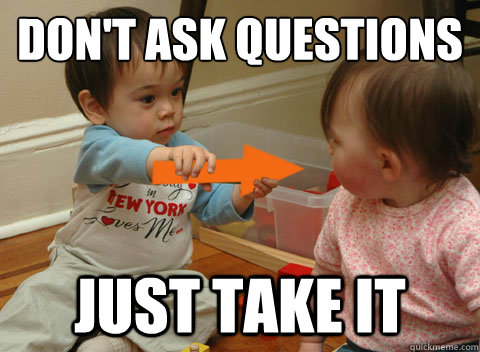 ELGL is seeking contributions from you…yeah, YOU! We want to hear about your experiences, ideas, and unique perspectives. We get your content, you get published on a prestigious, Nobel Prize for Literature Award-winning blog…well, not that last part, but you do get to tell your mom you're famous. Check out our monthly topics and sign-up for a week to contribute; slots are going fast, so make like Kool & The Gang and get down on it!
March's Topic: Share and Share Alike
Getting Local Government to Leverage the Sharing Economy
Chris Maddox, CEO Seneca Systems
Sharing Economy
Part I: Getting Started
(Spoiler: You Already Have!)
While famous "sharing economy" companies like Uber and AirBnB have clashed heavily with local governments, their models are actually quite similar to government itself. The purpose of government is to provide a broad range of services, as efficiently as possible, to as many constituents as possible. By sharing resources—be they buses, firefighters, or certification programs–local governments reduce costs and prevent duplicated effort.
So what's the difference?                                                
The only difference between long-standing governance and the recent boom of "sharing economy" startups is one of intent. Private companies are primarily focusing on things of which we have too much or too many (e.g. cars, livable rooms, available labor.) Government is about creating shared resources explicitly for the use of everyone (e.g. fire departments, public schools, or infrastructure.) The end goals though, are exactly the same. What end goals? I'm glad you asked!
Part II: Benefits
Waste Not, Want Not
How many cars does each person need? How many tractors or asphalt laying machines? The sharing economy takes goods and services that otherwise would go to waste and puts them to work.
New opportunities
Whether simplifying a homelessness voucher program or adding supplemental income for a rainy day, the sharing economy is defined by leveraging existing resources to unlock new opportunities.
Keeping it local
The money saved is obviously a tremendous benefit. In the sharing economy both sides of this two-way transaction are often local. If I pay to share a ride with a neighbor, both the value she creates and the value I receive stay local.
Now that we know what's at stake, let's look at three companies you can use to lower costs, boost your economy, and provide unique services to your constituents.
Part III: Examples
Lyft for Government: Mobility for All
Lyft is a ride-sharing service that matches local drivers with riders for a wonderful mobile experience. How can it help serve your constituents?
Increased mobility for seniors

On-demand mobility is a great way to get seniors to appointments or events. For those unable to drive themselves, this is far more than convenient—it provides a lifeline to both public services and the community-at-large.

Supplement public transit for events

San Francisco annually hosts the Bay to Breakers race across the city. Lyft partnered with Bay to Breakers to provide free rides to participants, meaning one less thing to worry about when streets are clogged.

Reduce drunk driving.

Lyft already partners with Major League Baseball to reduce drunk driving to and from events. Whether you're hosting an outdoor festival or community wine-tasting, kick drunk driving to the curb by providing constituents with an easy way to do the right thing. Read more on partnerships here.

Curb Traffic & Pollution

Like public transportation, ridesharing reduces the number of vehicles on the road and the per-rider carbon emissions. Partnering with a company like Lyft, or even promoting them unofficially, is a win for constituents and the environment.
For government departments, creating a Lyft for Work account can help you centralize billing and track usage across your team.
P.S. Why not Uber?
From threatening to dig up personal details about reporters who criticized them to jokes about "women on demand", their company culture is not one you want to do business with.
MuniRent
MuniRent enables local governments to rent and share equipment. This is one of those "why didn't I think of that?" ideas that is so simple, we'll let MuniRent's website break it down:
Rent equipment from neighbors at discounted rental rates
Generate revenue when sharing your equipment
Share services with nearby communities
Let MuniRent handle the reimbursement paperwork
The renter gets on-demand access to expensive equipment that they would otherwise have to purchase. The rentee gets money for equipment it isn't using anyway. The world has fewer idle road-stripers. It's a win-win-win!
For larger cities or state agencies, MuniRent can operate as a way for departments to share equipment or personnel on an as-needed basis. Read more about MuniRent.
Airbnb
Research suggests that Airbnb users are supplementing existing income by renting out rooms.
Homeless Voucher Programs

Homeless constituents are still part of the community. What better way to build stronger bonds than sharing rooms or homes while they get back on their feet?
Like Lyft, Airbnb has numerous features designed for business users that can streamline the purchase and reporting of short-term rentals.

Supplemental Income for Constituents

As wages struggle to rebound from the 2007 recession, many Americans are looking for supplemental income. Rather than providing part-time employment (as with Lyft), renting out extra-rooms provides additional income.

Diversify Tourism: Airbnb users can choose from a much broader range of options than hotels could ever provide. From renovated airplanes to refurbished caves, Airbnb is a fantastic way to show off what makes your city unique.
Supplemental Reading: