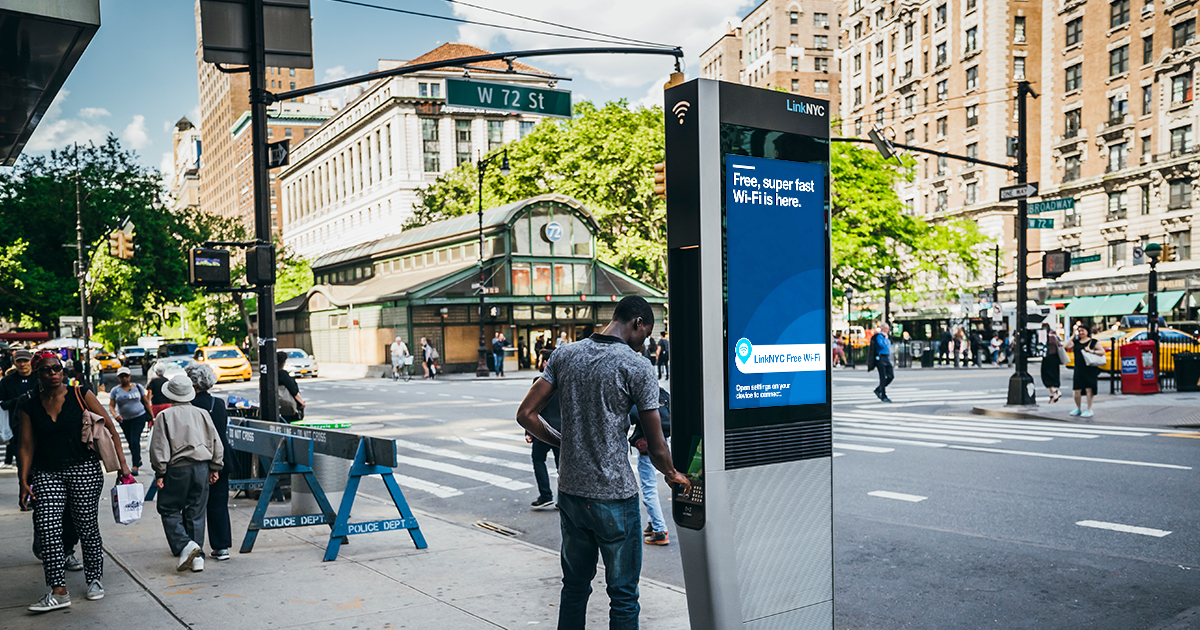 In today's Morning Buzz, we're going to explore how access to broadband internet can impact a community—particularly marginalized communities.
---
What I'm Listening to – Cypress Hill: Insane in the Brain (I never realized how catchy this song was until I heard my new roommate blast it at 7 AM while we were getting ready for school/work)
What I'm Watching – Studio 60 on the Sunset Strip (I also have my new roommates to thank for helping me discover this gem)
---
Bridging the Digital Divide: Community Internet Programs
Introduction
San Rafael is working on addressing equity issues relating to internet access.
In what is arguably the City's most marginalized and de-facto segregated neighborhood, the Canal, residents struggle to secure access to adequate broadband internet. While this is definitely a problem, a group of nonprofit organizations, businesses, and government agencies are identifying options for how to solve it. One idea, which has been coined "The Canal Broadband Network Project", aims to provide 10,000 residents with an affordable, quality broadband option. The project, which is a by-product of the San Rafael Chamber of Commerce's Leadership Institute, also includes enhancing existing broadband infrastructure at schools and public facilities in the neighborhood.
The Canal Neighborhood
The Canal neighborhood is referred to as a "dense, Latin American ethnic enclave in San Rafael" where most households are low-income and where 71 percent of residents have only a high school degree or less (vs. 93.2 percent in Marin County). It is notable that over half of the families in the Canal earn less than $35,000 a year., which contrasts sharply with Marin County's median household income of $104,703. Without digging too much into the racial and wealth inequality in Marin County, here's my main point:
High-speed Internet access, or broadband, is critical to economic prosperity, job creation, education, and community engagement. It is key to ensuring the success of a community.
The Canal needs better access to broadband internet.
Community Internet Programs in other Communities
Perhaps increasing access to broadband internet in the Canal could be impactful in improving the socioeconomic status of those who live there. But, how do we go about actually deploying it? Here's a quick sample of community internet programs that have been deployed in communities across the U.S.:
Through the Alton Smart City WiFi project, the City plans to provide free Wi-Fi to community members. The project is a public-private partnership with WiFiRus, an Edinburg-based company. The original intent of the project was to provide free Wi-Fi to school-aged children, particularly to those from low-income households, to do basic items as completing homework tasks. But after a successful pilot of the program, the City decided to launch the program citywide.
In late 2017, the City of New York and the U.S. Department of Housing and Urban Development (HUD) partnered with T-Mobile to provide qualifying families living in public housing in the Bronx with 5,000 new tablet computers connected to T-Mobile's data network. These tablets were preloaded with apps and links connecting users to City services, directories, and apps, including the MyNYCHA app, the 311 app. As part of this program, T-Mobile also provided free introductory training for recipients. In addition, the New York Public Library expanded digital literacy and mobile tablet training programs at nearby branches in the Bronx to help users learn about computer and internet basics, social media, protecting online information and privacy, career development, coding, and more.
The City of Cambridge has deployed free public Wi-Fi at all public libraries, schools, City buildings, youth centers and select parks.  The goal of their public Wi-Fi program is "to bridge the digital divide in Cambridge that disproportionately affects low income households."
In 2018, the City of Cincinnati partnered with Cincinnati Bell to realize a "Smart Cincy" vision that will "ignite economic growth, improve public safety, power more efficient government, and bridge the digital divide through the proliferation of ubiquitous, high-speed broadband Internet access." As part of this initiative, the City deployed free, high-speed Wi-Fi along the 3.6-mile Cincinnati Bell Connector (the downtown streetcar) route and its adjacent areas.
In 2015, the City of Los Angeles launched the OurCycleLA project, a digital inclusion program designed to take advantage of the thousands of salvage computers from the City. The primary goals of the program are to maximize the use of the computers while reducing the electronic waste footprint, provide job training to youth and employment opportunities for individuals with high barriers to employment, and help bridge the digital divide in Los Angeles. As a part of this program, the City partnered with HUD to extend affordable broadband access to families living in HUD-assisted housing communities. Through this joint-effort, over 3,00 refurbished computers and hotspot devices were provided to low-income households with K-12 students free of charge. In addition, nearly 200 free refurbished computers were donated to seniors living in the senior housing units and to senior community centers.
The City of Madison is working to bridge the digital divide by providing free high-speed internet access at all nine of their public library locations. Internet access is available wirelessly at these locations. The City has also installed free, public Wi-Fi at 14 community/cultural centers.
The City of Milwaukee provides free Wi-Fi to users at various City facilities, such as the Fondy Farmers Market and Fondy Park, Pere Marquette Park and Cathedral Square Park, and Milwaukee Public Library. In August 2018, the City expanded its free public Wi-Fi system to the North Avenue and Lindsay Heights neighborhoods.
LinkNYC is described as a "first-of-its-kind communications network" that, when completed, will replace over 7,500 pay phones across the five boroughs of New York City with new structures called Links. Each Link provides superfast, free public Wi-Fi, phone calls, device charging, and a tablet for access to City services, including maps and directions. LinkNYC is completely free for users because it's funded through advertising. As of September 2018, there were more than 5 million registered Wi-Fi users, with over 20 million Wi-Fi sessions per week. In addition, LinkNYC averages more than 500,000 phone calls each month.
As part of the Bridging the Digital Divide initiative, The City of Redwood City, in partnership with the Silicon Valley Community Foundation, the Bothin Foundation, Equinix, and the Redwood City Library Foundation, provides iPads and mobile hotspots for up to three weeks at a time for library card holders.
San Francisco, CA: #SFWiFi
Wi-Fi in the Parks (#SFWiFi) compliments the existing free public internet access along the entire Market Street corridor starting in the Castro neighborhood and ending at The Embarcadero, and builds on the City's effort to increase Wi-Fi access that has been available since 2005 at 28 public libraries, the DeYoung Museum, Legion of Honor, Laguna Honda Hospital, and City Hall. The City has also completed an overhaul of the Wi-Fi network on Treasure Island, which was initially built in 2008.
More Information
I plan to take an active role in working on this project–which means you'll probably hear more from me about this in the future. In the meantime, check out the article below for an in-depth overview of The Canal Broadband Network Project: