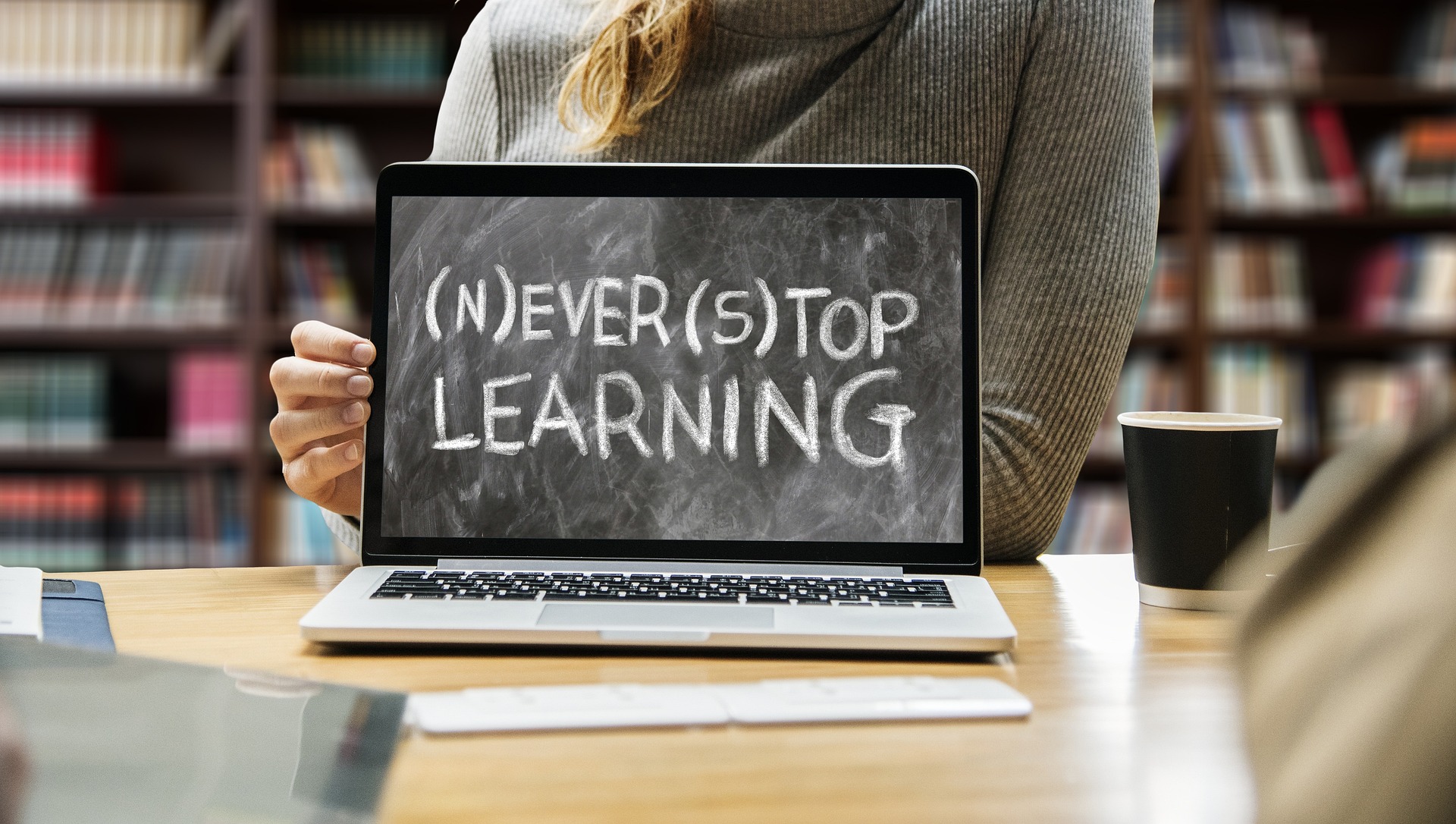 Today's Morning Buzz is brought to you by Bill Brantley, Chief Learning Officer for BAS2A (instructional design and talent development consultancy) in College Park, MD. Connect with Bill on LinkedIn. 
What I'm Reading: "Map It: The Hands-On Guide to Strategic Training Design" by Cathy Moore.
What I'm Watching: The Mystery Science Theater 3000 channel on PlutoTV.
What I'm Working On: Preparing to teach a course on Artificial Intelligence and communication at the University of Louisville (KY).
---
Local government work increasingly revolves around digital technology. 
Digital technology is woven into the fabric of local government work, but here's the catch: many local government folks aren't exactly tech wizards. Employees may be proficient in composing emails, writing documents, and building a simple slideshow. However, the more complex tasks, such as creating spreadsheets or building a database, challenge most employees. They're facing what's called a "digital literacy gap." 
A Bit More About This "Digital Literacy Gap"
"Digital literacy" is a fancy term that means knowing how to use digital technology to find and share information. If there's a "gap," it means there's a difference between what people know and what they need to know. In a local government office, this could mean some people aren't as efficient or effective as they could be because they're not tech-savvy.
Why Should We Care?
If employees are not great with tech, it slows local government down. It's like trying to drive a sports car when you're used to a bike—you might eventually get where you're going, but it will be a bumpy ride. It also makes it harder to protect against cyber threats. You wouldn't leave your front door unlocked, right? Well, the same thing applies in the digital world. Plus, we're in an age where data is king. If you can't manage and analyze data correctly, you miss out on essential insights.
But Technology Changes So Fast, How Can Agencies and Employees Keep Up?
Do you know how it feels like there's some new, shiny gadget or software every other day? Employees learn to be proficient with one tool, and another tech tool replaces it. In my government career, I started learning a database software called Db2 (released in 1983) and currently work with Microsoft's Power Platform. In between, I've learned how to work with at least ten different database products. Hours of training and money are invested in technology I no longer use. Not all of it was wasted, but I have had times when I was trained in one technology only to use something else at work. 
Training that isn't used is called learning scrap by training professionals. You can see the challenge in determining what technologies to train local government employees in. You are betting on how long the technology can serve your needs and the costs of changing to a new technology. Your agency has probably begun considering using artificial intelligence (AI), machine learning, and blockchain. However, does your agency have a strategy for quantum computing, causal AI, mixed-reality applications, citizen development, and digital twins? 
Five Ways to Close the Digital Literacy Gap
Scan the Tech News Daily

. 
Here are some places to start:
YouTube University.
YouTube can be an excellent source for free technology updates and training. Be careful when selecting videos by choosing only reputable sources such as Microsoft or Adobe. Have your technical and training professionals vet the videos before passing them on to your employees.
Determine the Need First Before Selecting the Right Technology to Meet the Need.
I can't tell you the number of times technology vendors have tried to sell me an application without understanding my needs. At one agency, we invested thousands of dollars in an excellent spreadsheet technology that we tried to turn into a document workflow solution. It was like trying to turn a car into a motorboat. You could turn a car into a motorboat, but you might end up with the worst of both worlds. 
Before investing in new technology (along with the training), determine if the technology can meet the need. Then, see if you have existing technology that can be repurposed for the new need. Be careful with repurposing, or you may end up with a suboptimal solution. Let me give you an example.
I was often asked to develop a facilitator manual and a student guide when using PowerPoint to create training. It was time-consuming copying slides into Microsoft Word, and I briefly considered purchasing a $5,000 piece of software to automate creating PDF manuals. Then, I came across a YouTube video that showed how to use the Notes Master in PowerPoint to create facilitator manuals and student guides. When I generate training in PowerPoint, I can use templates in the Notes Master to create my guides that are automatically updated when I update the slides. And at no additional cost and with only an hour of training!
Engineer and Refine the Process First Before Automating It.
I have seen this many times in my government career. We have a manual process that takes a lot of time and resources. Wouldn't it be great if we could just automate it? Before you do, think of how to improve the manual process's efficiency and effectiveness. Just because you automate a method doesn't automatically make it better. As a former IT project manager and developer, I have automated several processes that worked even worse once put into digital form. Streamline and optimize the manual process, and you will have better success with automating it. You may even find that you don't need to automate the process after all.
Train Your Employees to Be Citizen Developers.
Thanks to AI and the rise of visual programming, more employees are building their own applications through drag-and-drop programming tools. These app-building platforms are often called no-code/low-code (NC/LC). NC/LC platforms let non-technical people visually design mobile apps and online applications like people use LEGO® building blocks to create different kinds of models. Employees can create highly sophisticated apps using applications such as Microsoft's Power Platform, Bubble.IO, Adalo, ServiceNow, or Salesforce with just a few hours of training. To learn more, check out this June 28, 2021, article in StateTech – "How Low-Code and No-Code Platforms Can Benefit Government Agencies."
Technology is always going to be a vital part of local government work. And there is much pressure on local government employees to be more digitally literate. At the same time, local government budgets are continually being squeezed. However, building a digitally-literate local government workforce doesn't have to be expensive if you follow the five ways to train your employees smartly in the new digital technologies.