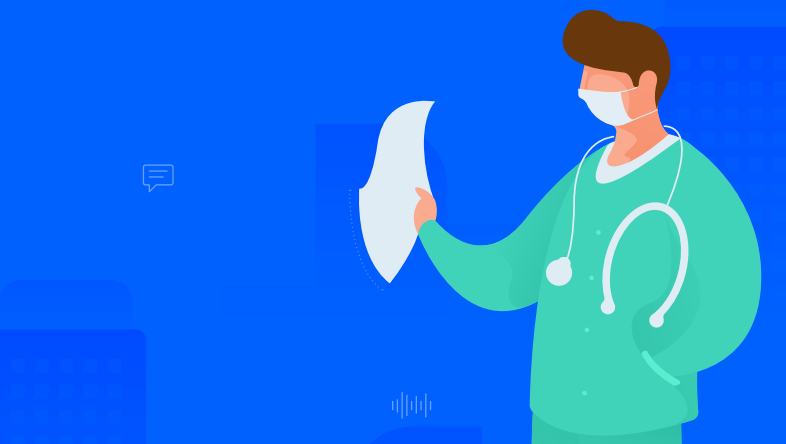 Patrick Armitage and Dane Grashuis of Whispir write about creating a more robust and frequent communication plan involving equity and distinct messaging for different audiences and how that is crucial for success. 
---
"Community engagement is key to overcoming mistrust and building confidence through actions like using many channels of communication." – CDC
The recent pledge by the federal government to produce enough doses of the coronavirus vaccine to inoculate all adult Americans by the end of May places a large task on local governments when it comes to communication and citizen engagement.
The investment in vaccine production and logistics means it's critical to build and invest in a communications strategy and the tools to achieve community-wide immunity by the summer.
The challenge is two-fold:
Significantly increase the amount of information shared with proactive citizens who want to receive the vaccine as soon as they are eligible
Reach and engage with key communities with significantly lower vaccine intent
These divergent opinions require different cohorts to be engaged via a variety of messages and communication channels.
And trust in the communications will be critical, constituents are looking to their local governments for information and advice. To build trust and increase vaccine update, speed, accuracy, and tailored messaging are crucial to success..
The Right Message, to the Right People, Through the Right Channel
Communication equity is vital for increasing COVID-19 vaccine intent. Low income households who have been hit hardest by COVID-19 also have some of the lowest vaccine intent percentages. These communities do not have fast internet, nor a home computer for booking appointments. They rely on their phone but they don't have unlimited data plans, and Facebook and friends are a big source of news and information.
Segmentation and messages for different cohorts is crucial. Communication that reflects the diversity in local communities is critical for higher engagement and building trust. Through communication technology, it's important to build distribution groups so that information and constructive advice addresses the drivers of low vaccine intent in each community.
Operational Efficiency
To reach all citizens across multiple platforms in a coordinated manner, local governments need a way to simultaneously run communication campaigns across email, SMS, social media, voice and web. This work needs to happen while ensuring operational efficiencies are in place for government communication as messages need to be sent urgently given the time sensitive nature of these communications.
One platform should be used that is able to:
Ensure all relevant communications are stored in one place
Ensure an ease of use that allows non technical people to quickly and effectively send messages
Deliver an automated workflow that can inform separate cohorts with distinct information based on their responses to vaccine messages (positive, negative, or passive)
"Protect Your Family. Project Your Community" Messaging That Works
A study published in Nature, suggests that communication promoting the COVID-19 vaccine for protecting families, friends and communities increases intent.
However, the messaging solution is more nuanced than that one simple answer. Different types of mistrust and scepticism exist around the Coronavirus vaccine. And while it's a big  challenge to create multiple messages, neglecting to proactively engage different groups leaves a vacuum for others to create their own narratives and misinformation.
The CDC recently reported that, "despite decreases in non-intent from September to December of last year: younger adults, women, non-Hispanic black adults, adults living in non-metropolitan areas, and adults with less education and income, and without health insurance continue to have the highest estimates of non-intent to receive the COVID-19 vaccination". (CDC, Feb 9th 2021)
Vaccine Dissent, Deliberation, Distrust, and Indifference
The Atlantic Magazine recently ran an article that included interviews with health care professionals and academics examining low vaccine intent. The article suggests low intent communities each have a negative opinion of the vaccine for a very different reason.
Kolina Koltai who studies online conspiracy theories at the University of Washington calls it, "vaccine dissent". They go on to note that, "it's way more complicated than being anti-vaccine. It goes from highly educated parents who are interested in holistic, naturalistic child-rearing to conspiracy theorists who want to abolish vaccines entirely."
Giselle Corbie-Smith, a professor at the University of North Carolina and the director of the UNC Center for Health Equity Research describes it as "vaccine deliberation," noting that. "For Black and brown people, this is a time of watchful waiting. It's a skepticism of a system that has consistently demonstrated that their health is not a priority."
Margaret Moss, an associate professor at the University of British Columbia School of Nursing and an enrolled member of the Three Affiliated Tribes of North Dakota. stresses that "It's not vaccine hesitancy among American Indians, but rather hesitancy and distrust regarding the entire government," said "After decades of distrust, on top of centuries of genocide, now they appear and say, 'Here, you have to take this!'"
And finally "indifference." According to polling from Civiqs, two-thirds of Republicans under 30 without a college degree say that they won't take the vaccine, making them the most vaccine-resistant cohort among all of those surveyed.
What Next?
For a deep dive into how to build the best possible COVID-19 vaccine communication plan, please check out our new ebook: Your COVID-19 Vaccine Communications Plan. Using multi-channel communication to increase vaccine uptake by clicking here.
The ebook helps explain how Whispir can help you take on the challenges outlined above, deploying new content and channels through an easy-to-use platform.
Whispir's goal, to help local governments:
For citizens with high vaccine intent:
Deploy automated and two-way communication that can cope with huge demand
Use multi-channel comms to reduce the burden on call centers
To tackle low intent with easy-to-use, multi-channel communication tools, so that:
Messaging is tailored and can be sent to diverse communities
Communication channels are utilized that reach all citizens
---
Like this article? Read all of our articles on communications and engagement.