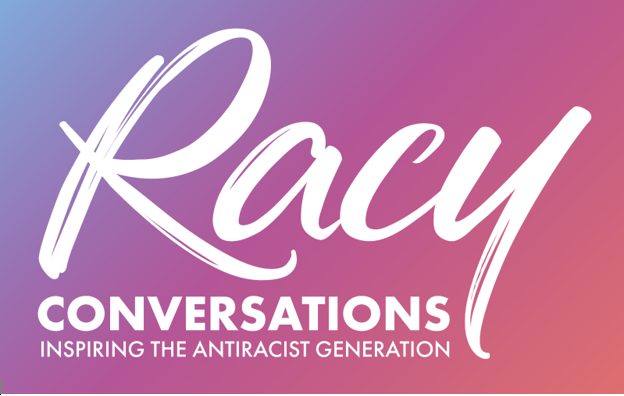 Join us in January 2022 as we start a 6-week guided course for staff and officials that are integral in helping build their cities Race and Equity efforts! 
By the year 2045, the United States will be a majority of people of color in society. 43% of US millennials are people of color and 47% of GenZ are people of color, and children of color now make up the majority of students in public schools in the United States. Yet as the United States becomes more diverse, racial inequality is widening and hardening. Local governments play a key role. Unless local governments work towards racial equity, they create racial inequity because that is the status quo.
Many city and county governments are embracing racial equity and hiring officials to support and build multiracial communities, despite resistance from folks threatened by demographic shifts.
This cohort is for officials working on supporting multiracial cities. This is the first ELGL cohort of its kind. We encourage participants who are curious  and would like to co-create with us a program we plan to repeat over and over again.
The themes we will focus on are:
Creating  a multiracial coalition of support
This cohort is less about listening to experts and more about supporting each other and collaborative problem solving. Come prepared to share what you're struggling with and to provide support to others. Please note* this cohort size will be limited to a select group of 15 participant's for an improved cohort experience. Follow up application questions will be sent to those who submit interest and used to help select participants. 

$150 full cost or $100 with ELGL membership. Fee assistance is available to ELGL members. If the cohort fee would pose a barrier to your participation, please reach out to [email protected]
Cohort Outline
Session 1: Resourcing ourselves  
Session2: Group breakout sessions 
Session 3: Gaining internal/external support 
Session 4: Group breakout sessions
Session 5: Facilitating difficult conversations one on one and community wide  
Session 6: Group breakout sessions
Session 7: Cohort Graduation!
Cohort Dates
This cohort will take place over six weeks, with 3 live sessions facilitated by cohort leads and three breakout sessions driven by participants. 
*Session Times: 11am PST/ 12pm MST/1pm CST/2pmEST
Who Should Apply?
The ideal audience for this cohort will be officials working on advancing Racial Justice, Diversity, Equity, and Inclusion efforts within their communities and/or those whose primary focus is not racial justice and DEI but who are deeply committed to improving racial equity in their communities.

About the Facilitator: Karen Fleshman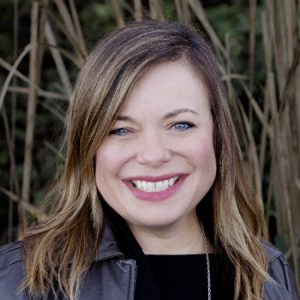 Karen Fleshman is a mentor, activist, entrepreneur, attorney, author, educator, proud San Franciscan, and a single soccer mom. Building on a career in the immigrants rights movement and preparing young adults of color for careers in tech, In 2014 she founded Racy Conversations, a workshop facilitation company, to inspire the antiracist generation. Her first book White Women We Need to Talk: Doing Our Part to End Racism, will be published by Sounds True in 2021 and is available for preorder here.
As a white woman, Karen experienced sexual harassment, wage gap, and glass ceiling from white men in the workplace, but she noticed the most harmful workplace behavior came from white women who viewed her as a threat to their proximity to white men in power. She worked for diverse organizations leading diverse teams, largely reporting to women of color, who were excellent mentors and role models. Emulating them, she learned how to relate across difference as equals and build relationships based in trust.
Mentoring young adults of color launching corporate careers in tech, Karen came to understand that racism is the underlying problem in our society, everything she had learned growing up about race and racism was harmful and inaccurate, she was part of the problem, and she needed to change.
Inspired by Mike Brown, Black Lives Matter, and her mentees, in 2014, Karen vowed to stop preparing young adults for the workplace and start preparing the workplace for young adults by sharing what she had learned. This was the genesis of Racy Conversations,
Karen's passion projects are police accountability activism, building interracial sisterhood and raising antiracist children. She serves on the workgroup overseeing implementation of the US Department of Justice recommendations for ending bias at SFPD. She hosts interracial sisterhood events throughout the United States. Her 2018 video Dear White Women: No More Permit Patties received 7MM views. Alongside her Women's March sisters, she was arrested five times disrupting the confirmation of Brett Kavanaugh. In June 2020 he was featured on Nightline speaking to other white moms about how she talks with her kids about race.
Karen is a graduate of Mount Holyoke College, the University of Texas at Austin, and New York Law School, Evening Division cum laude, and is admitted to practice law in New York. She resides in San Francisco.
Prior to starting her consulting practice in the Bay Area, Karen was a founding team member of Year Up New York. She served in the City of New York Department of Youth and Community Development in a variety of capacities, including Director of Special Projects, Assistant General Counsel and Director of Internal Review.  She is a cofounder of Citizenship NYC, a city service that assisted 50,000 New Yorkers to apply for naturalization, and of Ladders for Leaders, a city service that connects low-income high school students to corporate internships and college.
Karen began her professional career as an immigrant community organizer in Austin, Texas.
---
About Racy Conversations 
Racy Conversations is a workplace workshop facilitation and public speaking company. Our mission is to inspire the antiracist generation. We focus on transforming workplaces to become fair, fun, and creative by teaching people how to relate across difference as equals. What distinguishes our work is that participants leave understanding the history of how and why we became so divided and having practiced what they can do to improve.
Our core values are: love, learning, action and accountability and Black women get paid. We give 10% referral fees to Black women who refer work to us.
We serve companies, nonprofits, and government agencies. We specialize in companies with a highly educated workforce, including tech companies, law firms, health and science research nonprofits.