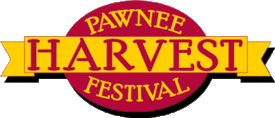 What I'm Reading: MLB Draft Previews (yep, its a thing)
What I'm Listening To: Ray Lamontagne: Part of the Light
What I'm Watching: Lost in Space – My wife and I have been trying to finish this series for over a month now.  As the parents of a 16 month old, here is my expression every time someone with a child tells me they watch TV:
---
On Memorial Day, local pools across the county opened, marking the unofficial start to summer. For many local governments, the start to summer also commences the beginning of the special events season.
I worked my first community special event, directing traffic, for the City of Bloomington's July 4th celebration at Miller Park when I was 19.  Since then, I have planned and/or worked a number of municipal concerts, ice cream socials, parades, festivals and more. Last year, I organized and lead the Village of Elk Grove Village's Hometown Parade and an event called Play, Picnic and Party, which is a joint venture between the Village, local Park District and Library. These events have been one of the most enjoyable parts of my local government career.


Special events are a big part of our community. In addition to the events I mentioned, we also host a Tuesday night concert series in July (this year's lineup includes Big & Rich, Richard Marx, Bret Michaels and more), an Oktoberfest celebration and a tree lighting ceremony.
Is your organization throwing a parade, Harvest Fest, 4th of July celebration, concert series or other type of event this summer? If your community has any upcoming events planned, volunteer to get involved!
Special events offer an opportunity to work outside your normal day-to-day responsibilities. Organizing and running events is a great resume builder.
For example, when is the last time you were asked to:
Order food to feed over 2,000 people?
Create an emergency weather and evacuation plan?
Find enough portable toilets to serve 5,000 people for a 10-hour duration?
Develop a traffic detour plan?
Draft an operations plan for your Fire and Police Departments?
Recruit national and local bands to play for your community?
To hire a clown for your event only to find out that clowns are not really a thing anymore?

These are examples of what you may be tasked with while working special events but more important than all off that……..The positive interactions you will have with your coworkers and members of your community!
Working events gets you out of the office and gives you a chance to work with your colleagues in a fun environment.  You also will receive a tremendous amount of positive feedback from the community. Take the time to appreciate your job and witness firsthand the enjoyment your work brings to the community.
This summer don't forget to also attend a few events for yourself. Whether it is where you live or in a neighboring community. Take a weekend off, relax, and let someone else do the work. To make yourself feel better, just call it opposition research.
---