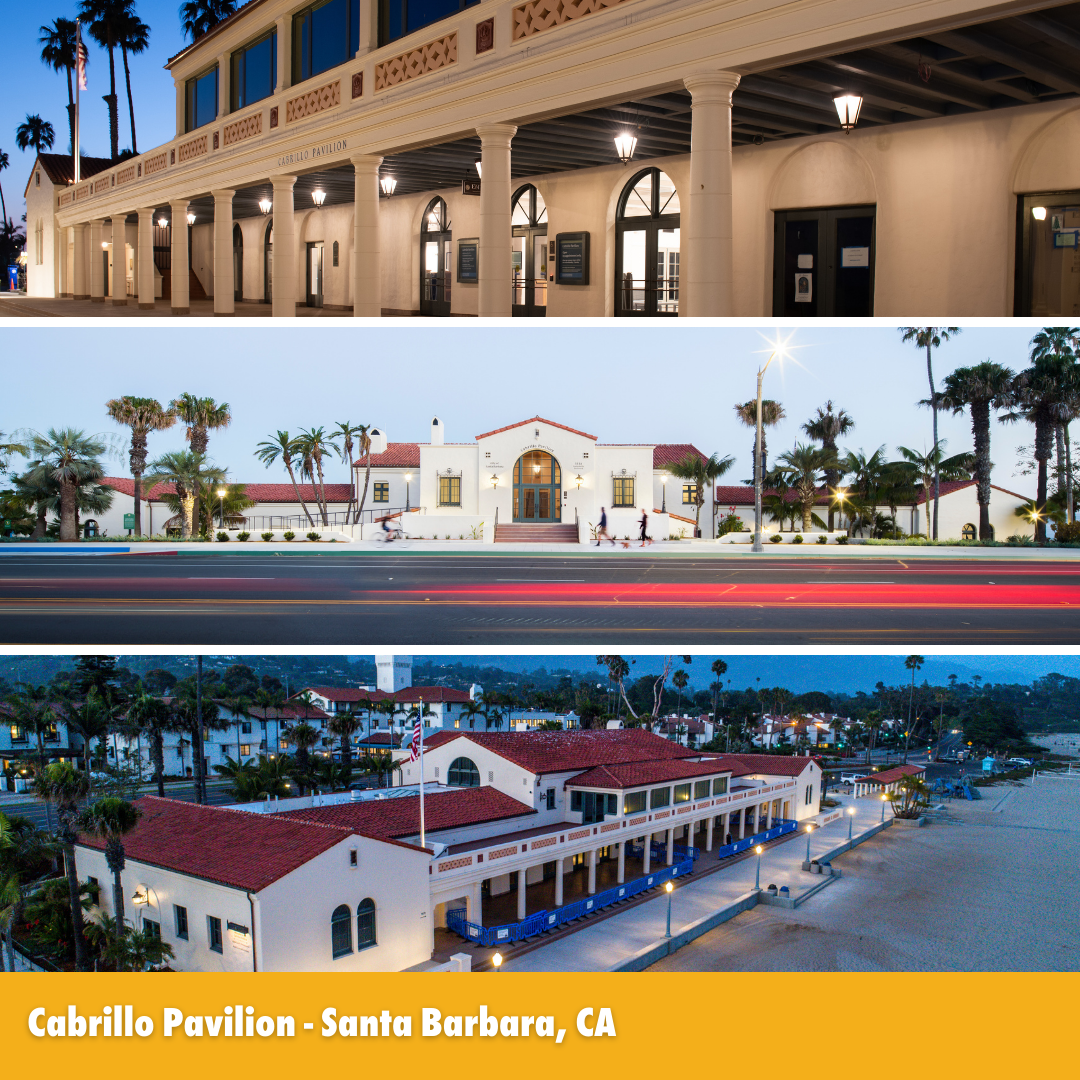 Voting for the 2022 Best Places in Local Government (aka the #ELGLKnope) Round of 32 opens on March 7, 2022 and closes at midnight PT on Friday, March 11, 2022. One vote per person. Learn more about this award online.
---
Cabrillo Pavilion
Santa Barbara, California 93103 
Year(s)/Era:

Spanish Colonial Revival 

Type of Place:

Building, Structure  

Nomination:

Located on East Beach, the 24,000 square foot two-story Cabrillo Pavilion has served as a public community beach and coastal recreation resource since 1927. The two-story building recently underwent a $20 million renovation to replace building systems, enhance interior spaces, and provide full accessibility. The renovation preserved the building historical integrity while creating a modern community recreation and social center that supports youth and adult recreation, providing equitable, affordable access to the beach year-round. 

Most notable attribute(s):

The building's exterior upper and lower outdoor terraces and lower public promenade combined with interior spaces that both host community celebrations and vibrant summer youth programs. 

Special designations or recognitions:

City Structure of Merit, located in the City's El Pueblo Viejo District, contributing building to the State of California East Cabrillo Boulevard Parkway Historic District, and eligible for listing for National Register of Historic Places.

Three words to describe:

Landmark, Community, Treasured 

Anything else to share?

Santa Barbara is tremendously fortunate to have this community resource. Santa Barbara's contribution to the City Beautiful Movement was the acquisition of the waterfront for use as public recreation space. The Cabrillo Pavilion has been a highly used element along Santa Barbara's waterfront for over ninety years. Restoration of the building to return it full community use both preserves Santa Barbara's cultural heritage while also providing for cultural, social and recreational needs for many decades to come. 
Local Government:
City of Santa Barbara, Parks and Recreation Department 
Santa Barbara, California 93101 
---