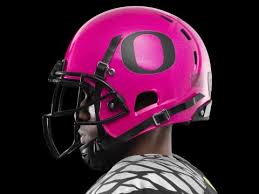 We know about the University of Oregon football team and its new $68 million football facility; unfortunately, we don't know as much about Oregon's master of public administration (MPA) program. So until ESPN's College Game Day visits Oregon's MPA program and Lee Corso interviews Oregon MPA alum and current Lake Oswego assistant city manager David Donaldson, ELGL's "On Campus" feature will have to suffice for highlighting the good works coming out of Eugene. Special thanks to Nyssa Rivera for connecting ELGL with the Oregon MPA program.
A central focus of the University of Oregon's master of public administration (MPA) program is to prepare students to become evidence-based policy makers, analysts, and managers.  Evidence based policy making is a concept that has been gaining widespread acceptance in the policy community, both in the U.S. and abroad.  It is based on the idea that the formulation of policy and its implementation should be based on evidence of effectiveness.  We further extend this concept to management, as managerial decisions benefit from an evidence-based approach as well.
What is unique about Oregon's MPA program?
We are proud of our supportive learning environment, where class sizes are small and faculty members are on a first name basis with students.
Our curriculum emphasizes applying classroom learning to real world policy and management issues. Students participate in a short term, 48-Hour MPA Project as well as an in-depth two term Capstone project examining issues that affect public and nonprofit agencies.
Students interested in a career in the nonprofit sector can earn a Certificate in Nonprofit  Management concurrently with their MPA. The Certificate program offers innovative classes including one in philanthropy, in which students award a $15,000 grant to a local agency.
The University Oregon is a leading public research university. MPA students have the flexibility to customize their concentration course work to take advantage of offerings throughout the university, including the highly ranked School of Law.
Oregon is an exciting place to study public policy.  Oregon is known for its policy innovation, from the Bottle Bill, to vote-by-mail, to current efforts to reform the health care system. Policymakers and public managers in Oregon are remarkably accessible.
Professor Renee Irvin
Oregon MPA Program Director
Education: Ph.D. (economics), University of Washington, , M.A. (economics), University of Washington, B.A. (German), University of Oregon
Connect: LinkedIn and World Wide Web
Connect with Oregon MPA Program: Viewbook and World Wide Web
Q &A with Renee
General program information:

Full-time or part-time program: Mostly full-time but some part-time

Number of students enrolled each year: 25 entering, 50 total.
In state vs. out-of-state: About half/half.
Online classes offered: No.
Three top selling points of the program.
Our program is rigorous and applied. Real world projects are woven into the entire curriculum to provide students with extensive experience in working with local agencies.
Our program focuses on evidence-based decision making – a firm emphasis on both analytical and managerial excellence.
Our program has an extremely successful job attainment rate among our graduates, with over 94% of our recent graduates employed in the field.
Examples of alumni working in local government (name and position). Oregon practitioners?
Many of our graduates have gone on to work in local government including:
Kari Duncan – Water Plant Manager, City of Lake Oswego, OR
David Donaldson – Assistant City Manager, City of Lake Oswego, OR
Sue Cutsogeorge – Finance Director, City of Eugene, OR
Karmen Fore – Sustainable Communities & Transportation Policy Advisor
Reed Wagner – Executive Director at Multnomah County Drainage District (Flood Protection)
Steven Wright – General Manager, Chelan Public Utility District, Wenatchee, WA
And some of our recent graduates:
Michael Held – Development Manager, Port of the Dalles, OR
Michelle Bixler – Resource Development Coordinator, Willamalane Park, OR
Martin Kraal – Workforce Analyst, State of Oregon Employment Division, Salem, OR
Stephanie Scafa – Zero Waste Analyst, City of Eugene, OR
Kate March – East Link Community Outreach & Community Relations Lead, City of Bellevue, WA
Pat Hare – Assistant City Administrator, City of Adair Village, OR
Tarah Campi – Transportation Options Outreach Coordinator, Oregon Cascades West Council of Governments, Albany, OR
Lindsey Adkisson – Community Health Analyst/Prevention Specialist, Lane County, OR
Three biggest challenges for those entering the program.
Pulling up roots and moving to Eugene can be somewhat daunting but quickly turns out to be a very rewarding experience. The MPA program starts with a wonderful retreat up the McKenzie River for 2 days in which the incoming students, faculty and second year students get to know each other and form a tight cohort which lasts throughout the entire program.
There is always something going on, so sometimes it can be difficult to find a balance between community involvement, classes, assignments, internships, hiking and so on. We encourage our students to take advantage of every opportunity they can during their studies but they are also given strong academic and extra-curricular support from the faculty and the second-year students to help them strike a good balance between their activities.
Due to the applied nature of the program, the standard of professionalism expected of students is high, which can be a challenge for many entering the program. Many students find that the professional development program which kicks off in orientation week and continues through the first term helpful in this regard.
Give three tips on finding the right graduate school.
Visit the university and talk with current MPA students and faculty to get a feel for the school.
Research the faculty members' profiles to see what kind of research areas and teaching areas of theirs might be of interest to you.
Ask about the program's career services – make sure they have in-house career services (not just at the school or university level) so they can address the needs of students who are headed for careers in local government.
 What would alumni describe as the most difficult parts of the program?
Many recent alumni recount their experience of the '48-hour project' as the most difficult experience of the program.  In teams of 3-5, students must write a policy memo and deliver a presentation to a packed room on an unknown policy topic in just 48 hours.  This intense experience simulates real world pressurized policy making environments and is a crowd favorite amongst our recent MPA alumni for most difficult and most rewarding experience.
Do you recommend prospective students gain a couple of years of work experience before going to graduate school?
Usually, but it depends on the individual. Our MPA program accepts students from a variety of academic and professional backgrounds, ranging from students who just finished their undergraduate degree to students with many years' professional experience.
Name three skills that entering students are most often lacking.

The ability to describe a policy solution in a politically sensitive manner.

The ability to work collegially in a team on a complicated project.
The ability to speak with confidence to a roomful of supervisors.
Outside the classroom, give us an idea of the places that graduate students can often be found.
Hiking, enjoying the great live music of Eugene, volunteering at events, trips to the coast, cycling, working in study groups and heading down to the famous Eugene Saturday Farmers Market.
What classes would make up a typical first semester?
What are the most recent additions to your course offerings?
Policy Simulation – in which students actively experience real-world policy trade-offs by assuming the roles of state government officials in the policy decision making process.
Public Sector Leadership – a practical course on adaptive leadership at the community level, including understanding organizational and community cultures, political landscapes, stakeholder perspectives and the leadership environment in which and adaptive leader must work.
What question(s) should we have asked?
Describe your program's career services.
Previous On Campus Features:
Carolina, Kansas, Northern Illinois, Portland State, Washington State Vancouver, and Willamette University. Note: ELGL student membership is free.
Supplemental Reading