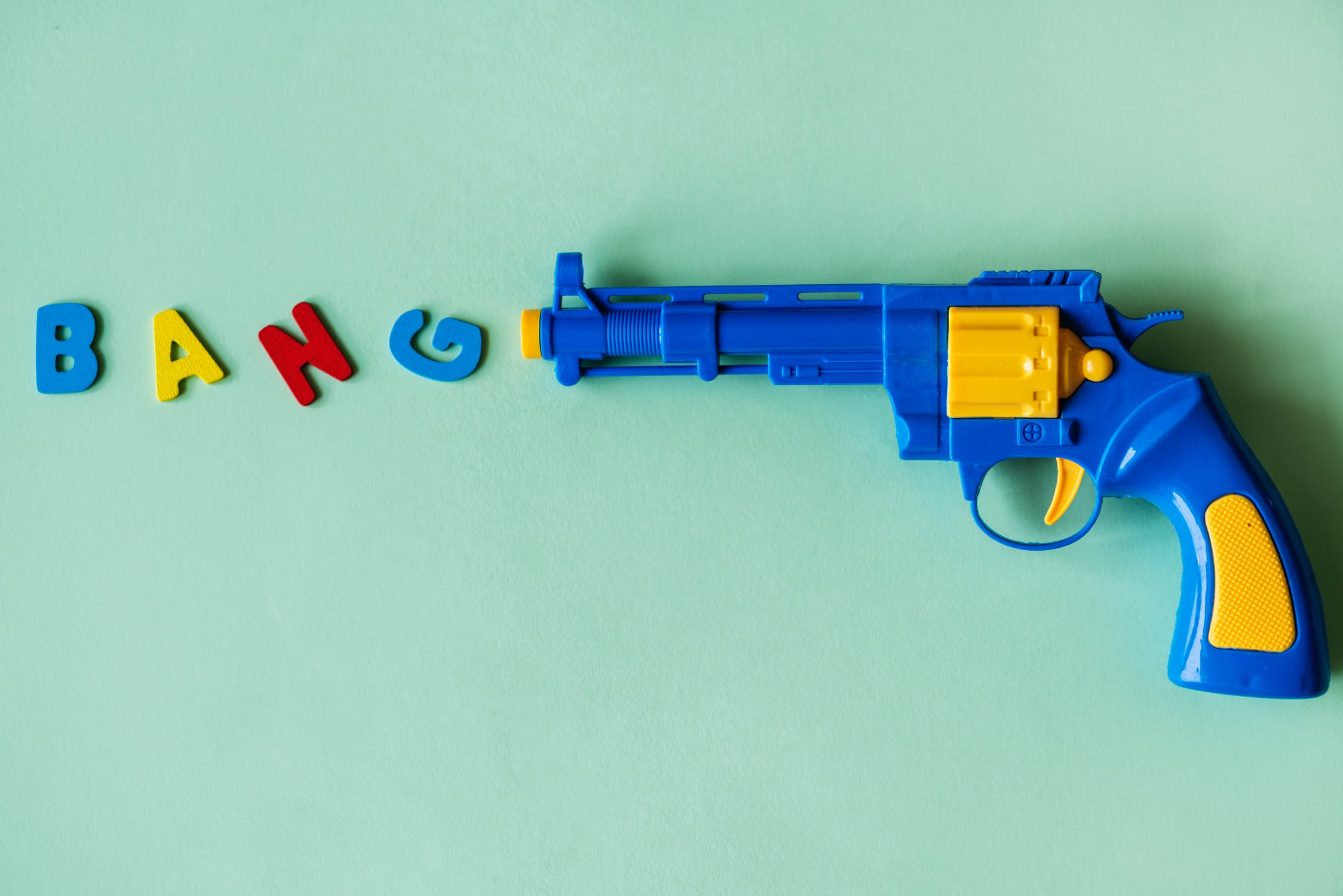 Right Now with Daniel Soto (LinkedIn/Twitter)
What I'm Listening to – Little Big Town – Happy People (I've lost count of the number of times I've mentioned Little Big Town in my Morning Buzz)
What I'm Reading – Walkaway by Cory Doctorow (I'm a sucker for dystopian novels. ***hint for anyone who gets me in Birthdays and Books***)
---
This past Monday, with the help of the San Rafael Police Department and our City Attorney's Office, I presented an informational report to our City Council regarding gun control and safety measures. The presentation consisted of a brief overview of federal and state gun laws, along with a discussion of existing local gun regulations described in our municipal code. Additionally, the presentation introduced policy and program options relating to gun control and safety measures for our City Council to review and discuss.
How did we get here? That's a great question. Back in August 2019, San Rafael Mayor Gary Phillips ordered all flags at our City facilities to be lowered to half-staff, in response to a presidential proclamation to lower the U.S. flag to honor the victims of the El Paso, Texas and Dayton, Ohio mass shootings. Shortly thereafter, the mayor directed staff (that's me) to research all available policy and program actions that the City can take to address the issue of gun violence.
Below I'll highlight some of the elements of my presentation.
Federal Gun Laws
While the U.S. Constitution protects the right to bear arms, and although federal and state law preempt most areas of gun control laws, local governments have some authority to regulate firearms and ammunition. In the United States, access to guns is controlled by law under a number of federal statutes. These laws cover the following topics:
Background checks
Who can have a gun
Gun sales
Owner responsibilities
Child and consumer safety
Guns in public
Hardware and ammunition
Crime guns
Other laws and policies (such as gun industry immunity, preemption of local laws, federal powers, key federal regulation acts, the Tiahrt Amendment, and more)
These laws are enforced by state agencies and the federal Bureau of Alcohol, Tobacco, Firearms and Explosives (ATF).
California State Gun Laws
Gun laws in California, which are among the most restrictive in the United States, regulate the sale, possession, and use of firearms and ammunition in the state. According to a report published by Boston University's School of Public Health, California has 107 state gun laws. Among other things, these laws encompass the following:
Licensing of the Purchase, Ownership or Possession of a Firearm in the Home or Place of Business

California Penal Code section 25605(b) provides the following: "No permit or license to purchase, own, possess, keep, or carry, either openly or concealed, shall be required of any citizen of the United States or legal resident over the age of 18 years who resides or is temporarily within this state, and who is not within the excepted classes . . . to purchase, own, possess, keep, or carry, either openly or concealed, a handgun within the citizen's or legal resident's place of residence, place of business, or on private property owned or lawfully possessed by the citizen or legal resident."

Assault Weapons

Cal. Penal Code 30600 prohibits any person from manufacturing, distributing, transporting, importing, keeping for sale, offering for sale, giving, or lending any assault weapon within the state. Cal. Penal Code 30605 prohibits anyone from possessing an assault weapon unless he or she possessed the firearm prior to the date it was defined as an assault weapon and registered the firearm with the California Department of Justice in the timeframe established under law. (No new registrations are accepted.)

Background Checks

Cal. Penal Code 28205 et seq. requires the California Department of Justice to conduct background checks for purchasers of firearms.

Waiting Period

Cal. Penal Code 26815, 27540, 28220(e) prohibits any licensed firearms dealer from transferring or delivering a firearm to a person within ten days of an application to purchase the firearm or any amendments or corrections to that application.

Large Capacity Ammunition Magazines

Cal. Penal Code 32310 prohibits any person from manufacturing, importing into the state, keeping for sale, offering or exposing for sale, giving, lending, buying or receiving any large capacity magazine meaning any ammunition feeding device with the capacity to accept more than 10 rounds of ammunition as defined in Cal. Penal Code § 16740.

Possession of Large Capacity Magazines

Prior to Proposition 63 (2016), both state courts and the 9th Circuit had upheld local bans on the possession of large capacity magazines. (Fyock v. City of Sunnyvale (9th Cir. 2015) 779 F.3d 991; People v. Zondorak (2013) 220 Cal.App.4th 829; People v. James (2009) 174 Cal.App.4th 662.) Proposition 63, banning the possession of large capacity magazines, was approved by the voters in 2016. In April 2019, the U.S. District Court in the Southern District of California determined that Proposition 63 was unconstitutional. This decision has been stayed pending the outcome of the 9th Circuit appeal.
If the 9th Circuit appeal is upheld, possession of large capacity magazines would be preempted by state law. If the appeal is denied, the Southern District's ruling that such a ban is unconstitutional would be upheld. Thus, regardless of the outcome, we do not recommend the City regulate the possession of large capacity magazines.

Fifty Caliber Rifles

Cal. Penal Code 30610 prohibits the manufacture, distribution, transportation, importation, keeping or offering for sale, giving or lending of any 50 Browning Machine Gun (BMG) rifle without a California Department of Justice-issued permit.

Machine Guns and Automatic Firearms

Cal. Penal Code 32625(a) prohibits any person from possessing, knowingly transporting, selling, offering to sell, or manufacturing a machine gun without a permit.

Ammunition Regulations

Cal. Penal Code 30310 regulates the sales and transfers of ammunition, persons prohibited from possessing ammunition, minimum age to possess ammunition, ammunition at guns shows, and certain kinds of unreasonably dangerous ammunition, and prohibits carrying ammunition onto school grounds, the state Capital, and any legislative office.
Cal. Penal Code 29800(a) prohibits certain people from purchasing or possessing ammunition such as felons, domestic abusers, people with a history of mental illness and people under the age of 18.

Concealed Weapons Permitting

Cal. Penal Code 25400(a), 25655 prohibits a person from carrying a loaded, concealed firearm in public unless the person has been issued a concealed weapons license. California is a "may-issue" state, meaning that local law enforcement has discretion when issuing carrying concealed weapons ("CCW") licenses. A CCW may only be issued after local law enforcement makes certain findings. (Cal. Penal Code 26150, 26155.)

Safe Storage in Vehicles
AB 688 is currently making its way through the state legislature. This bill would bolster safe storage requirements for leaving a firearm in an unattended vehicle and makes failure to do so an infraction. The law is broad enough in scope that it would likely preempt any safe storage in vehicles.
Gun Violence Restraining Orders

In 2014, California became the first U.S. state to enact a Gun Violence Restraining Order law (also known as "GVRO" or "red flag laws"), allowing temporary confiscation of firearms in certain situations where a court determines that the firearms are likely to pose a danger to the person in possession or to others. For example, concerned family members may petition a court to temporarily remove firearms from a loved one who is found to pose a clear danger to the public or their own safety during a mental crisis.
It's important to note that no local law can duplicate state law.
Existing Local Gun Laws in San Rafael
The San Rafael Municipal Code describes the local laws relating to firearms and firearm shops. The regulations include the following provisions:
Prohibition on the discharge of guns (or firearms), except in defense of persons or property
Gun Shop zoning regulations:

Gun shop means establishment selling firearms
Gun shops conditionally permitted in specific zones only
Establishes performance standards related to gun shops, including locational restrictions (dealers cannot be located within 300 feet of a day care facility, church or school) and Police and Fire Departments review

Regulation of firearm dealers:

Firearm permit required for all firearm dealers

The Police Chief reviews and approves or denies firearm permits
If a permit denied or revoked, the applicant has right to a notice and hearing

Permits cannot be transferred
Requirement that Permittee possess a $1 million per occurrence liability insurance policy for injury or death to any person as a result of the sale or transfer of a firearm.
Permits expire one year after date of issuance and can be renewed for one-year periods
Grounds for denial or revocation of firearm permit include the following:

Misleading statements on applications
Conviction of offenses that disqualify applicants from possessing firearms under Penal Code, offenses involving use of force, any felony, misdemeanor burglary or misdemeanor fraud
Offenses involving the manufacture, sale, possession or use of a controlled substance

Home occupation prohibition
Prohibition on possession of firearms in public parks, community centers, outdoor public areas including library and City Hall, and recreation facilities
---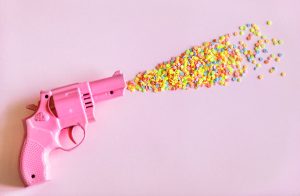 Policy Options
After evaluating existing federal and state law, our City Attorney's Office and I collaborated with the Giffords Law Center to identify policy options relating to gun control and safety measures that our City Council could consider. Below are our findings:
Safe Storage and Site Security Regulations
For Firearm Dealers
No federal or California law imposes security requirements on firearms dealers during business hours or requires firearms dealers or ammunition sellers to install burglar alarms or surveillance cameras. California law explicitly allows local jurisdictions to impose security requirements on firearms dealers that are stricter or at a higher standard than those imposed by State law. (Cal. Penal Code § 26890(b).)
The City's existing regulations include reference to state laws, which impose security requirements on firearms dealers during non-business hours. However, the City's regulations do not include any requirements relating to dealers securing their inventory in ways that go above and beyond state law.
Examples of such regulations could include the following:

Firearms dealers must secure all heating, ventilating, air conditioning openings with metal grating or steel bars
During business hours, firearms must be secured in a locked case, behind the counter with an impenetrable barrier that extends from floor or counter to ceiling
Firearms must be secured by an alarm system monitored by a central station
Premises must be monitored by video surveillance system that records and continuously stores video of the interior and exterior of the facility; and notices about video surveillance must be posted
In the Home
Limited safe storage regulations specifically targeted at preventing accidental shootings, suicides and theft are not preempted by state law
California law currently requires all firearms be safely stored. (Penal Code §§ 25100, et seq.) In the case of loaded firearms, a person may be found guilty of a misdemeanor or a felony if the person keeps a loaded firearm and a child under 18 obtains and uses it, resulting in injury or death, or carries it to a public place. Senate Bill 172, which is currently making its way through the state legislature, would expand the scope of this crime to apply to unloaded as well as loaded firearms.
San Rafael regulations do not include provisions regarding storage of guns in locked containers or with locking devices to prevent access by unauthorized users. Such provisions would not be preempted by existing State law or SB 172, should it be signed into law.
Permit Requirements to be a Firearms Dealer and Ammunition Dealer
Local governments have authority to require a local license in addition to state and federal licenses for the operation of a firearm shop.
The City currently requires all firearms dealers to possess firearm permits (See SRMC Ch. 8.38.) However, the City's ordinance and definition of "firearm" do not encompass ammunition. As such, the City could add the requirement that all ammunition vendors obtain a firearm permit.
Firearm and Ammunition Dealer Zoning Regulations
Local governments have authority to regulate firearms dealers and ammunition sellers. While the City has some standards to maintain a firearm permit, it could add additional standards which are not otherwise preempted by state or federal law including:

Additional locational limitations for "sensitive uses"

Current City regulations prohibit firearms dealers from locating within 300 feet of a daycare, church or school. The City could add sensitive uses to this list including bars, parks, community centers, open space and other areas where there may be a high concentration of children.

Requirement that all firearm transactions be videotaped

State law does not preempt a requirement that cameras be installed in firearm dealerships and that all sales be videotaped. Currently, the cities of Emeryville, Campbell, Pleasant Hill and San Francisco require this.

Mandatory inspections of firearm dealers

State law does not preempt a requirement that local law enforcement periodically inspect firearms dealers for compliance with local, State and federal laws. Currently, the cities of Chula Vista, Emeryville, and Union City require this.

Requirement that firearm dealers report their inventory

State law does not preempt a requirement that dealers report their inventory to law enforcement. Such a requirement could be a condition of firearm permit approval and issuance. Currently, the cities of Emeryville, Campbell, Beverly Hills, Los Angeles, Oakland, Santa Monica, West Hollywood, and San Francisco require this.
Program Options
To examine program options relating to gun control and safety measures, I provided a brief overview of three activities that the City could look into further: (1) a gun buyback program to retrieve firearms and ammunition from community members, in exchange for cash; (2) a community engagement initiative relating to Gun Violence Restraining Order laws to educate community members on when and how to submit a petition; and (3) legislative advocacy by supporting gun control legislation at the state and federal level.
Gun Buyback Program
Our Police Department personnel collaborated with our District Attorney's office to find out if the City could participate in a gun buyback program. A gun buyback program is a process that allows community members to surrender their privately-owned firearms in exchange for cash, without risk of prosecution. The goal of these programs is to remove weapons from the community in order to reduce gun violence. Back in 2013 and 2016, our District Attorney's Office, along with local law enforcement agencies throughout Marin County, conducted gun buyback programs. In 2013, the District Attorney's Office retrieved 827 firearms and in 2016, an additional 685 firearms were surrendered. Community members surrendered all types of firearms: long rifles, shotguns, pistols, and semi-automatic handguns. At this time, our staff is evaluating the feasibility of holding a third gun buyback program.
Gun Violence Restraining Order
As described earlier, a Gun Violence Restraining Order law allows the temporary confiscation of firearms in certain situations where a court determines that the firearm is likely to pose a danger to the person in possession of it, or to others. Specifically, California's Gun Violence Restraining Order law allows a judge to determine whether a person with access to firearms poses a significant danger of harming themselves or others. To make such a determination, after having received a request from the member of the public to his or her local law enforcement agency or from the law enforcement agency directly, the court balances the risk to the public with the person's Second Amendment rights. And if granted, the Gun Violence Restraining Order allows police to temporarily hold the person's firearms and ammunition for safe-keeping. The Gun Violence Restraining Order also prevents the individual from purchasing a gun.
Below are some examples of circumstances when an individual or a representative of a local law enforcement agency may petition for a Gun Violence Restraining Order:
When a family member or housemate is experiencing a mental health crisis and is expressing thoughts of suicide or death
When someone withdrawing from friends, family, school, sports or hobbies; expressing sorrow or anger over a failed relationship; or when someone begins to unexpectedly give away important possessions
When the behavior of a veteran or relative diagnosed with post-traumatic stress disorder, or elderly relative with dementia, causes concern for their safety or the safety of others because of his or her access to guns
If a person is threatening violence, is posting social media threats to kill, or has written a manifesto of hate, violence, or killing
In addition, to petition a Gun Violence Restraining Order, the petitioner must describe the number, types, and locations of any firearms and ammunition presently believed by the petitioner to be possessed or controlled by the subject of the petition.
If directed to do so, the City may take an active role in Gun Violence Restraining Order awareness by working with the Marin County District Attorney's Office on community engagement opportunities relating to this topic. This could include hosting public meetings, sharing information using the City's communications mediums, and other programs as directed by the City Council.
Legislative Advocacy
In 2015, our City Council adopted a Legislative Platform, which authorizes the city manager to prepare and submit position letters relating to legislation that aligns with the Legislative Platform. If "gun control and safety measures" were to fall under the auspices of the Legislative Platform, our staff (that's me) could evaluate gun control legislation at the state and federal level and submit position letters for each. Below are some legislative items proposed by the House of Representatives: 
R. 8, the Bipartisan Background Checks Act of 2019, would require new background check requirements for firearm transfers between private parties (i.e., unlicensed individuals), with carefully defined exceptions for gifts to family members, hunting, target shooting, and self-defense. Federal law already requires licensed gun dealers to conduct background checks on gun purchasers and transferees. H.R. 8 would prohibit a firearm transfer between private parties unless a licensed gun dealer, manufacturer or importer first takes possession of the firearm to conduct a background check.
H.R. 1112, the Enhanced Background Checks Act, would provide the background check system with additional time to make a final determination on a potential firearms purchaser before a licensed dealer can transfer a gun. The bill extends the initial background check review period from three to 10 business days. After the initial 10 business day period, if a background check has not been completed, a purchaser may request an expedited review to spur the FBI to complete their investigation.
H.R. 1186, the Keep Americans Safe Act, would establish a new criminal offense for the import, sale, manufacture, transfer or possession of a large capacity ammunition feeding device.
H.R. 1236, the Extreme Risk Protection Order Act of 2019, would establish a program under the Department of Justice to award grants to states to implement extreme firearm risk laws.
H.R. 2708, the Disarm Hate Act, would prevent a person who has been convicted of a misdemeanor hate crime, or received an enhanced sentence for a misdemeanor because of hate or bias, from obtaining a firearm.
Next Steps for San Rafael
While Monday's presentation to our City Council was not as eventful as I thought it would be, the mayor was appreciative of the content of the report (kudos to our City Attorney's Office for their help). After the City Council and members of the public had an opportunity to discuss this item, the mayor directed staff (I think that'll be me) to work with a subcommittee of the City Council to further discuss these policy and program options, and bring detailed findings back to the City Council at a future time for consideration.
Where Can I Learn More?
Obviously, there are several sources where you can find information about gun laws. For me, the Giffords Law Center was helpful because their website hosts a ton of resources on their website relating to  gun policy areas, gun laws at the federal level, gun law score cards to assess gun laws for all 50 states, case studies, and more. They even have staff available for one-on-one guidance. If you'd like to learn more about this topic, I encourage you to think critically and use reliable sources to carefully research gun laws.