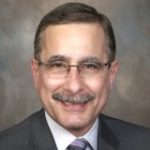 This guest commentary is by Bob J. Lavigna with CPS HR Consulting. Bob is the author of the book "Engaging Government Employees," and director of the Institute for Public Sector Employee Engagement, a division of CPS HR Services, an independent government agency.
---
This year, May 1-7 is Public Service Recognition Week. Since 1985, this first week in May is the annual celebration of the contributions of public servants in federal, state, local and tribal government. Across the nation, more than 18,000,000 of our neighbors, friends and relatives serve in government, including in our public schools and universities.
For more than two years, despite the pandemic, these public servants have continued to do their jobs quietly and effectively, including serving on the front lines in the battle against the coronavirus. Many of the health care professionals who courageously and selflessly cared for COVID-19 patients are government employees. Other public servants across the nation continued to protect our nation and our communities, fight fires, preserve the environment, operate public transportation, provide social services, deliver mail and maintain our public facilities and infrastructure.
These dedicated people risked their health, and in some cases their lives, to serve people across the nation, including many of our most vulnerable. Other government employees delivered essential services behind the scenes, less visibly but also importantly.
The dedication of these public servants stands in sharp contrast to the often-heated budget battles and rhetoric about the size, function, scope, and effectiveness of government. This debate frequently generates harsh – and usually unjustified – criticism of the public servants who deliver essential services.
And this is a shame, because government employees perform vitally important work that affects us all every day.
We continue to ask government to solve some of our nation's toughest and most intractable problems, which have been underscored and even intensified by the battle against the coronavirus.
We expect government to protect our nation and our communities; maintain a strong economy; preserve our quality of life; reduce poverty and homelessness; recover from disasters; safeguard the environment; educate our children; ensure affordable health care; and play a leadership role in creating an equitable, inclusive and diverse society.
As we emerge from the COVID-19 crisis, government is being particularly hard hit by the so-called "great resignation (AKA the "great reassessment"). A recent survey revealed that 52 percent of government employees nationwide are considering leaving their jobs. While the U.S. economy is recovering the jobs lost during the pandemic, the public sector is lagging behind business in this jobs recovery.
To succeed in this tough environment, government must attract, develop and retain talented and committed employees.
In the current environment, this is becoming more difficult.
Public service used to be a highly respected profession – described as a "noble calling" by President George H. W. Bush. The best and brightest aspired to make a difference through government service – in Washington, DC; in their state capitals; and in their local communities.
However, according to a national survey by Mission Square Research, more than three out of four of the government leaders who responded are worried about government's ability to recruit and retain talent and maintain employee morale and engagement.
That is why now, more than ever, it's important to celebrate public service – and public servants. The career employees I've encountered in my 45 years working in and with government don't want awards, big salaries or hefty bonuses.
They simply want to make a difference.
And they have been making a big difference during the pandemic. These public servants also want the people they serve to understand and appreciate the contributions government makes to our nation, our states and our communities.
It is especially fitting during Public Service Recognition Week that we acknowledge the contributions of our nation's public servants. But let us also try to do this year-round.
---
Robert J. Lavigna is the Director, Institute for Public Sector Employee Engagement, CPS HR Consulting. Bob Lavigna is an award-winning public sector leader and innovator. He is currently the Director of the CPS HR Institute for Public Sector Employee Engagement™. The Institute is dedicated to helping public sector and nonprofit organizations measure and improve employee engagement. His first book, Engaging Government Employees: Motivate and Inspire Your People to Achieve Superior Performance, was published by the American Management Association and is now in its second printing.
Before joining CPS HR, Bob was Assistant Vice Chancellor and Director of HR for the University of Wisconsin, a university ranked among the world's top 25 research institutions. Bob's previous positions include Vice President-Research for the Partnership for Public Service, Senior Manager of Consulting for CPS HR Services, and Director of the Wisconsin civil service system. He began his career with the U.S. Government Accountability Office.
Bob is an elected Fellow of the National Academy of Public Administration, was selected as a "Public Official of the Year" by Governing magazine, and received the highest individual achievement awards from the International Public Management Association for HR (IPMA-HR) and the National Association of State Personnel Executives (NASPE). He was also the first HR executive to be awarded a fellowship from the Council of State Governments. In addition, the organizations Bob has led have received innovation awards from the Ford Foundation, IPMA-HR, NASPE, Society for Human Resource Management and others.
Bob is a past national president of IPMA-HR and past national chair of the American Society for Public Administration Section on Personnel and Labor Relations. He has a B.A. in Public Affairs from George Washington University and an M.S. in HR from Cornell University.