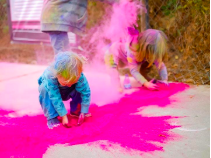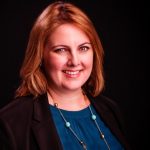 This guest blog is by Meredith Reynolds, the Manager of Park Planning & Partnerships for the city of Long Beach, CA.
---
In a previous post, I discussed community engagement, what makes it so difficult and what if we are the ones to change how we engage our communities. One critical component of changing the engagement game is understanding how to best set up engagement activities that result in good community interactions and effective community conversations.
I strongly believe that a true pillar of effective community engagement is to be present in our communities.
It is detrimental to our agencies' credibility and makes it difficult to build trust when the first or only time a city comes to a community is when it wants or needs something. Yet this is often the reason we call our communities together.
Think about the last community meeting you held or attended… was it for a specific development project? a new public works project? your annual budget? And how was this meeting structured… a large seating area facing a table of staff? 3 minutes of public comment on a particular agenda item? were there translators and materials in the languages your community speaks?  While formal public meetings are a part of government work, there are also opportunities to be more authentic.
There are many governments, community organizations and partners doing interesting things in this realm…
With so many interesting examples and tools, you can be certain there is something out there that can help each of us generate meaningful engagement in our community, often without having to reinvent the wheel.
When I have a particular engagement activity that I need to be authentic and fun, I take what I've learned and what I've seen and I build an engagement activity unique to my community. I like to start with what I'm trying to achieve and build backward into the engagement experience. It goes something like this…
What is the purpose, what am I trying to achieve, what are my outcomes? Whether engagement for relationship building or for a specific project, identifying the purpose helps provide focus for your engagement activities. Consider how different your preparation may need to be for the different types of engagement.

Who is the audience? Identifying the different stakeholders helps to see who may not be at the table. Consider how you may want to organize your engagement to reach those traditionally underrepresented or perhaps are disconnected.
What activity would help me achieve my outcomes? If you're trying to generate ideas for a playground project, think about ways to get your audience to actually experience an awesome playground. If you're trying to prioritize project elements find a voting exercise that makes people get up and interact. For activities, think fun, colorful and photographable – these are what make the memories. Consider using materials that don't seem to belong, or are child-like to shake things up – such as stickers, pennies, candy, props or balls to add whimsy and be reminiscent of play – because no one likes a boring activity.
What would be a date, time and location to maximize attendance? Engagement activities are most effective when held where community members reside or frequent at times when they are available, which can vary based on the community you are trying to connect with. Consider holding activities in community centers, churches, schools or even salons/barber shops and front lawns.
How should the space be set up to foster interaction and participation? Seating people directly facing each other as a method of interaction can be a pretty powerful experience. Consider how the simple arrangement of furniture could set the tone for the meeting.
How and who should be communicating the information? As a person representing the government (and its associated power and privilege), we should be aware that we may not be the best person to deliver a particular municipal message. Consider how other partners delivering the message might assist with participation.
What staff, resources and approvals do I need? Collecting a strong working group of multidisciplinary staff from across your organization who will interface with your effort is key to internal support. Consider how their input might change your plans and strengthen your process.
Who should I bounce my ideas off of to get additional input? Sketch out the key partners of your effort, particularly those who are likely to be your biggest champion, and ask what they think about your engagement activity or ideas. Consider how their input might result in additional partners and inform your process to make your activity stronger.
Once I brainstorm these questions (and peruse Pinterest for inspiration!) I put together my engagement activity plan. Here is one example…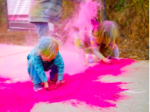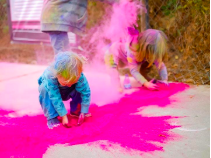 My Department was finishing an open space plan for a particular part of town and as a part of the process the community wanted to celebrate the completion of the plan in some way.
The plan's top idea, overwhelmingly voted on by the community, was a linear walking loop around a freeway embankment that connected two communities separated by the freeway. So with help from city staff, our consultant and the community, we designed the Color Block Walk (think neighborhood color run/design charrette mashup).
The purpose of the activity was to celebrate the plan and the outcome was to show what could be possible by modeling the top vote-getting idea, which we could do on the existing sidewalk.

The audience was those community members engaged in the plan's development as well as those in the adjacent neighborhood.
To get people circulating along the walking loop we wanted to have stations of interest, which turned into locations where the colored chalk would be available and we would have information on the plan spread across each station.
To foster interaction, the starting/finish line would have a DJ, healthy snacks, balloons and arts and crafts activities.
The event was free, but those who signed up received a walking bib and drawstring backpack, like a real race.
We held the event on a Saturday morning and placed signs in the neighborhood, used chalk for way-finding messages, and left flyers in multiple languages in the community.
The pictures tell the story, but needless to say it was so fun and rewarding! And this effort received an American Planning Association award for community engagement, so we much be doing something right!