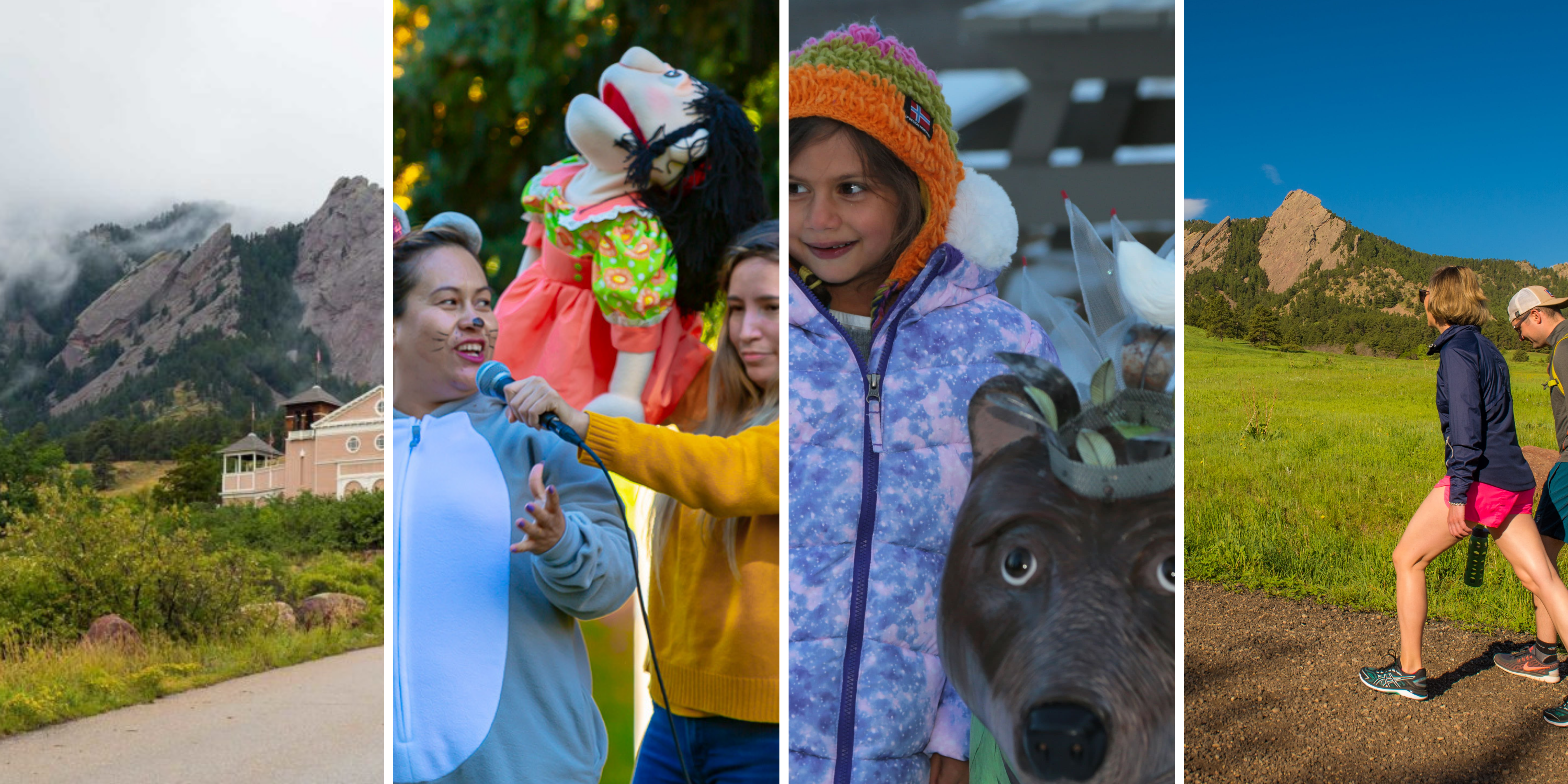 Winner! 2022 Best Places in Local Government Award
---
Chautauqua Park
Boulder, Colorado 80304 
Year(s)/Era:

The Chautauqua Movement

Type of Place:

Building, District, Site, Structure, Park  

Nomination:

Nestled at the base of Boulder's iconic Flatirons, Chautauqua sits at the convergence of history and innovation, of city government and community, of play and learning, and of the past, present and future. Since 1898, it has been home to educational and recreational programs, and today it is a National Historic Landmark that hosts more annual visitors than most national parks. The site, operated by the Colorado Chautauqua Association and City of Boulder, includes an auditorium for performance and learning, an urban park, and open space with miles of trails to explore. 

Most notable attribute(s):

Chautauqua is a microcosm of the United States – constantly evolving in a way that honors the values of the past while recognizing the lessons learned from history. While there were over 1,000 chautauquas at the height of the movement, most disappeared as victims to car culture and the advent of radio and movies. Colorado's Chautauqua thrives today due to a tireless drive to deliver relevant content while staying true to its 1898 purpose to foster the human mind, body and spirit. 

Special designations or recognitions:

Recognition from many travel agencies, the National Endowment for the Arts,

Three words to describe:

Beauty, Evolving, Timeless 

Anything else to share?

-The first manager of the Dining Hall, O.T. Jackson, established Colorado's all-Black agricultural community, Dearfield.




-This is the only Chautauqua west of the Mississippi River still continuing in unbroken operation since the heyday of the Chautauqua Movement in the 1920s, and is the only year-round Chautauqua




-Over its more than century-long history, the auditorium has featured performances ranging from William Jennings Bryan, to Bobby McFerrin, Yo-Yo-Ma, Al Gore, and the Indigo Girls. 
Local Government:
City of Boulder 
Boulder, Colorado 80304 
---