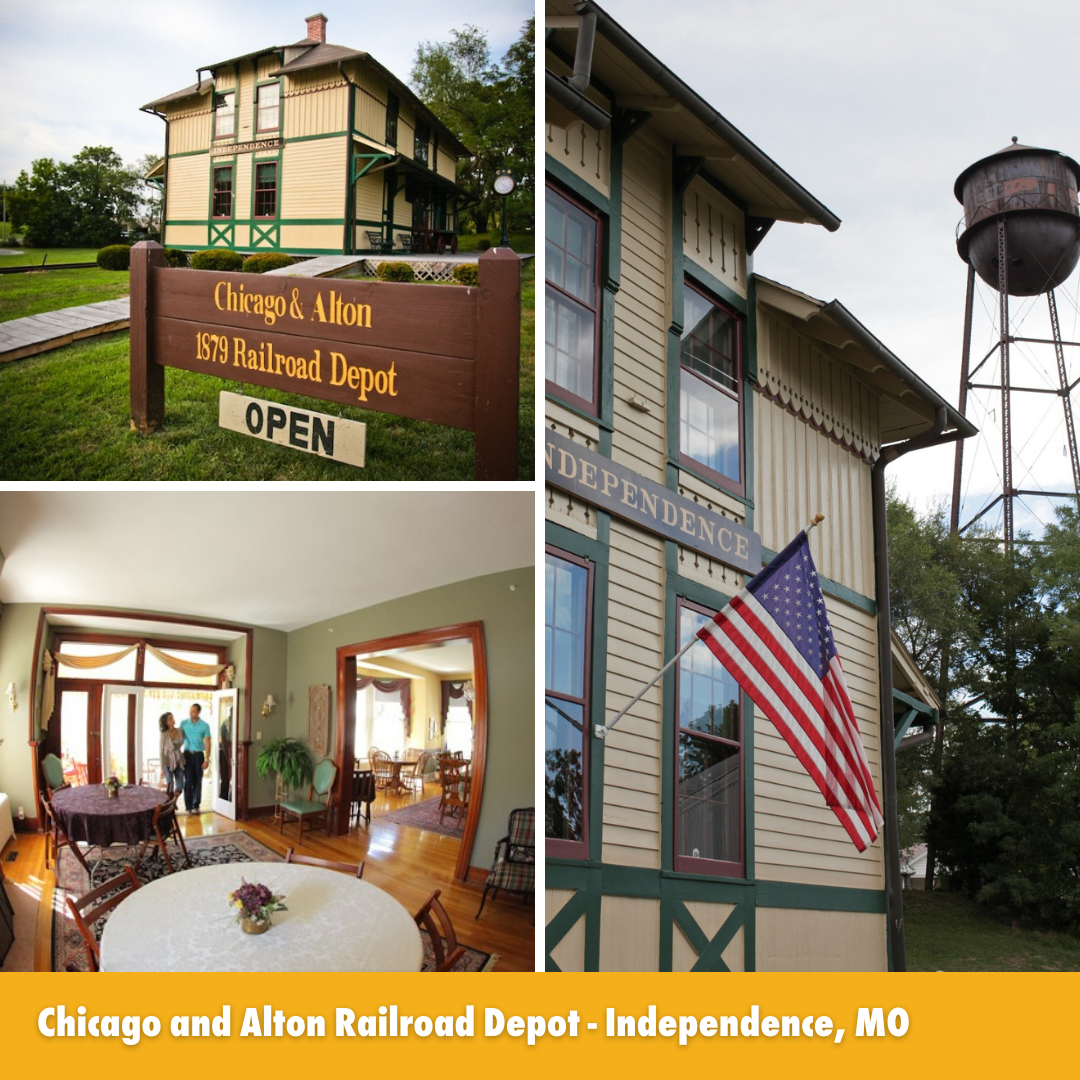 Voting for the 2022 Best Places in Local Government (aka the #ELGLKnope) Round of 32 opens on March 7, 2022 and closes at midnight PT on Friday, March 11, 2022. One vote per person. Learn more about this award online.
---
Chicago and Alton Railroad Depot
Independence, Missouri 64050 
Year(s)/Era:

1879 

Type of Place:

Building, Site, Structure  

Nomination:

The Chicago & Alton Railroad Depot is believed to be the only completely restored, two-story train depot in Missouri. Built in 1879, the entire depot was moved in 1996 to its current location and community fundraising proofed fruitful toward the goal of restoring the once-decaying building. Today, the depot is owned by the City of Independence and operated by volunteers. The entire depot is furnished to appear as it did in the late 1800s. 

Most notable attribute(s):

As the only completely restored two-story train depot in the state, the building itself is the depot's most notable attribute. 

Special designations or recognitions:

Local Register of Historic Places

Three words to describe:

Historic, One-of-a-kind, Wonderful 

Anything else to share?

 
Local Government:
City of Independence, MO 
Independence, Missouri 64050 
---