We're rolling out the 2019 #CityHallSelfie Day award winners! Winners receive a trophy and selfie stick from Bang the Table.
Winner for Smallest Population in a #CityHallSelfie goes to…

#CityHallSelfie reaches far and wide. We are excited to see participation coming from towns like Gustavus Alaska with a population of 440!
---
Honorable Mention
Jesse Kiehl, Juneau, Alaska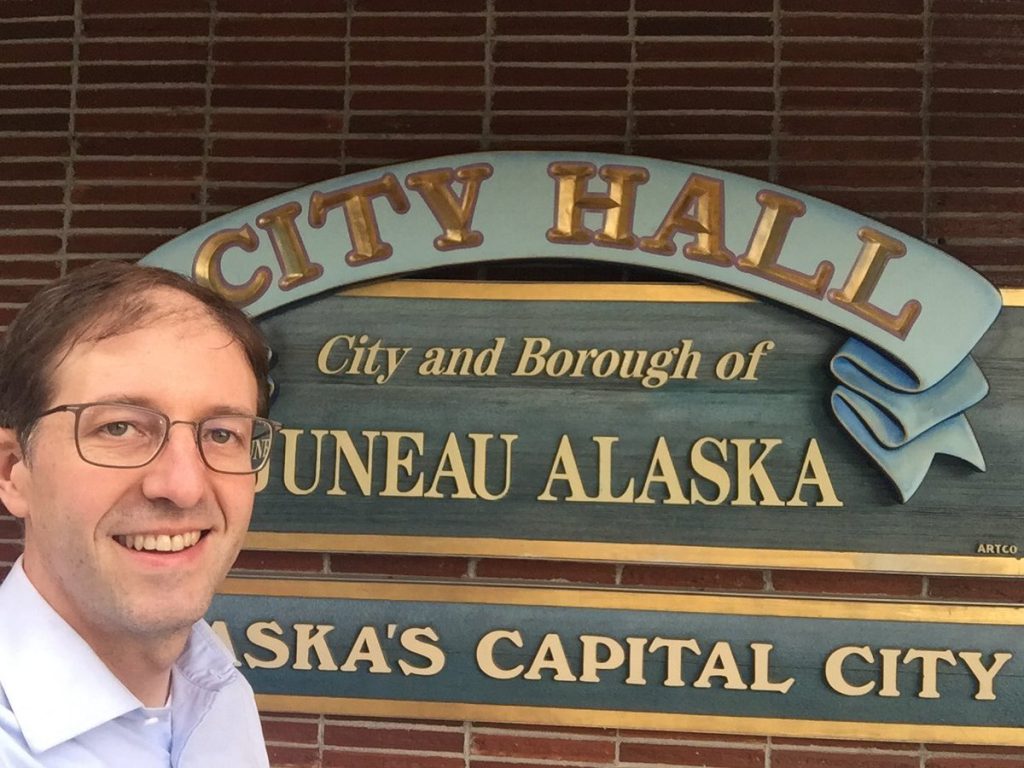 ---
In the News
Appleton celebrates local government with City Hall Selfie Day
Local Government Goes Viral on City Hall Selfie Day