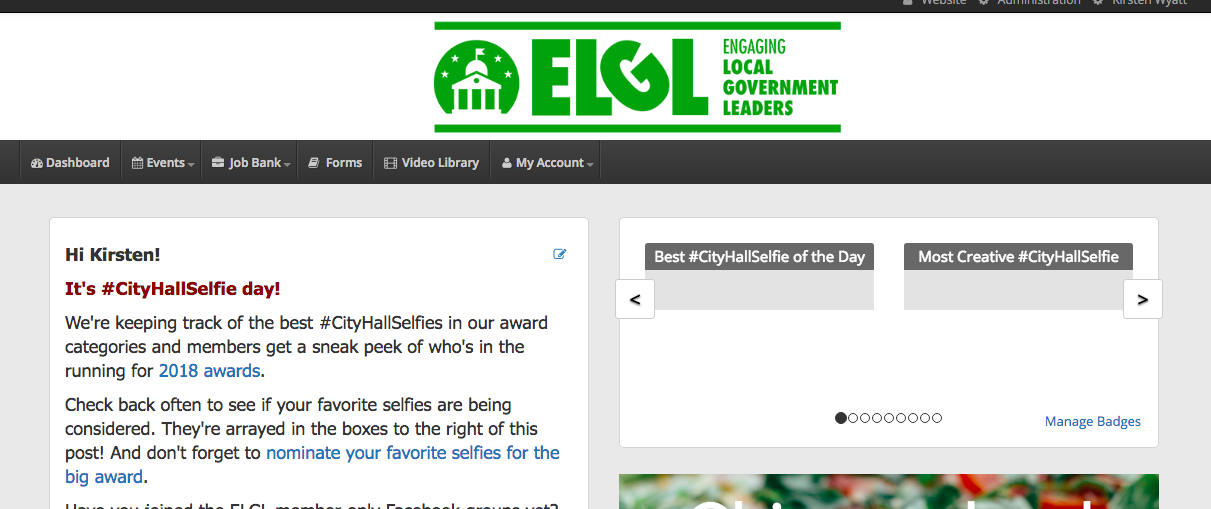 Throughout the day on August 15, we'll be sharing the leading tweets in the 21 award categories on the members-only ELGL site. Check out the potential winners in the rotating gray boxes on the site!
If you want to see if your organization is in the running for the most prestigious award in the local government universe, make sure you log on and check out the constantly-updating leaderboard.
And, don't forget to make your nomination for best #CityHallSelfie of 2018 (this is also available to members only).
Not a member? What are you waiting for?!
Sign up here. It's $15/students, $30/person, and $300 for organizations.