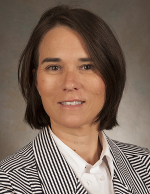 #ELGLInspire is coming to Clemson University on March 6th! Learn more about our event speakers in these brief profiles, and connect with them before and after the event! To find information about all of the speakers, visit the #ELGLInspire homepage.
---
Lori Dickes
Associate Professor, Director – Master's in Public Administration Program, Associate Chair, PRTM Department
---
What was the very first paying job you held (that you paid taxes on)?
Dunkin Donuts- I loved talking to people and free donuts.
What was your: undergraduate institution? Graduate institution? What was/were your degree(s) in?
Undergrad and master's degrees were from the University of Central Florida, I have bachelor's and master's degrees in political science and Economics

My PhD is in Policy Studies-focusing on economic and community development
What class(es) (if any) are applicable to your job today?
Classes, where I learned how to apply a tool, theory or model of some kind to a type of real-life scenario, have been most helpful. Blending theory and practice in different ways has been very helpful for me.
What book are you currently reading? Would you recommend it?
Chernobyl and The Silent Patient. They are both good, but Chernobyl will blow your mind.
What's the best networking advice for job seekers you've heard or shared? 
If you feel uncomfortable at conference or professional meeting mixers, set a concrete goal for yourself. For example, tell yourself you will stay 1 hour and talk to 5 people you did not know and exchange business cards. Be intentional but do not stress yourself out about it.
What's the fastest way to NOT get a job or internship with you? (e.g. what should potential applicants avoid doing if they were to ever interview with you for a position).
Being arrogant and thinking you know it all. 
Why should an undergraduate student consider a career working in local government?
It provides exposure to so many different areas of society and our communities. It provides such an amazing foundation in all types of fields to get hands on experience- whether it be utilities, engineering, social work, economic development, planning, tourism, housing, transportation and just general governance and administration- the opportunities are there.
Do you have a work or life motto? What is it?
It is easier to be nice- ALWAYS!