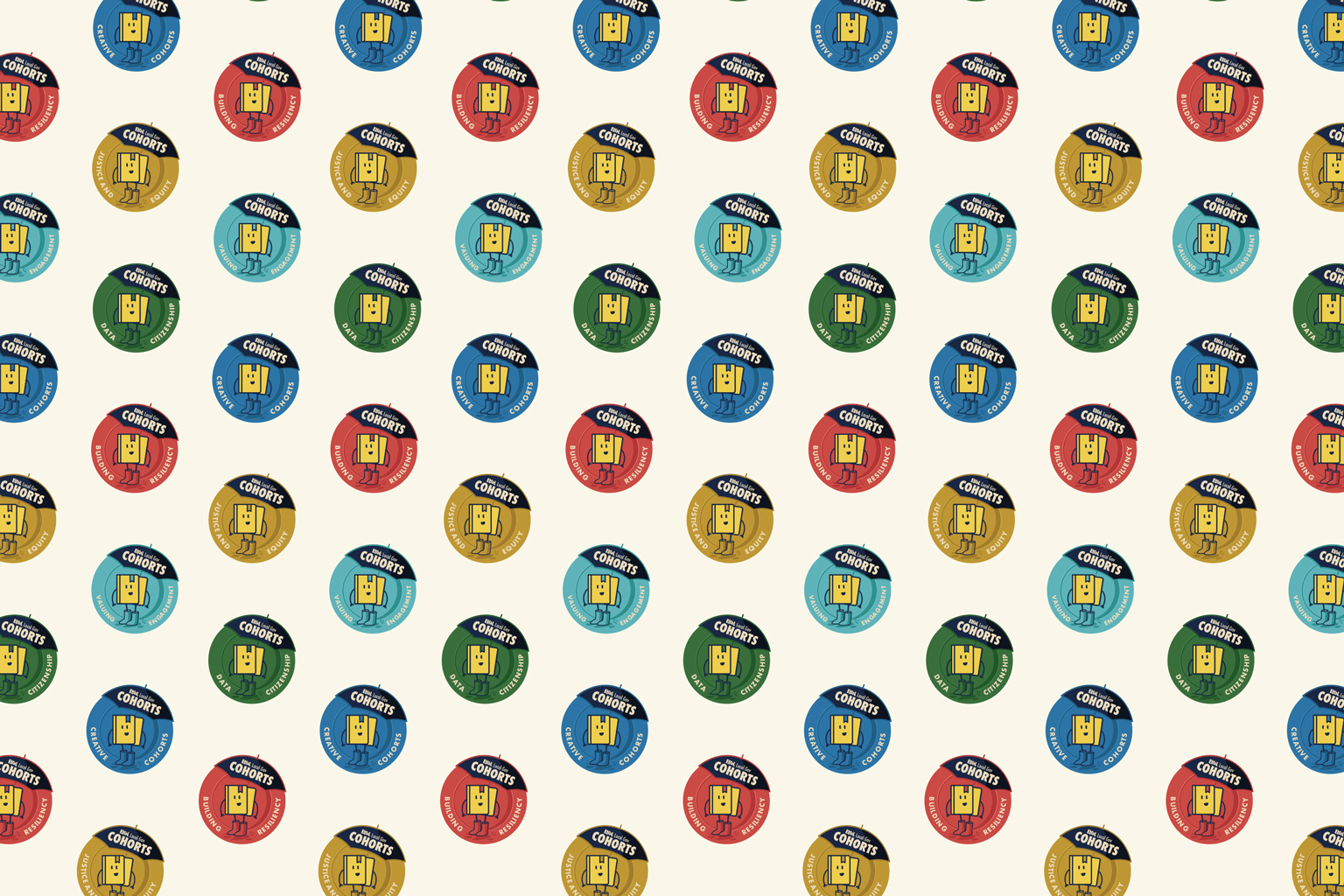 Cohort applications are now open for programs that begin in January and February of 2021. You can learn more at elgl.org/cohorts and apply here!
As part of our mission to help our members find joy in public service, ELGL offers high-quality, accessible, affordable learning opportunities in a variety of formats. Our diverse membership base, expert partners, and staff experience help us create programs that are engaging, relevant, and useful for local government practitioners in a variety of fields. Each of these programs is designed to keep professional development education affordable, accessible, and meaningful, and to meet the needs of local government professionals with a flexible catalog of learning opportunities.
Cohort applications are now open for the following programs, and must be submitted by midnight EST on December 15, 2020. Applicants will be notified of their acceptance and any relevant scholarship funding awarded by December 19, 2020.
Part of ELGL's Data Citizenship Cohort series: 
2021 Data Analysis 101 & 201 six-week bootcamps, with our own ELGL Brain Trust, the famous Jason Jones, and other tech partners

This will be two separate cohorts – a 101 data analysis bootcamp and a 201 bootcamp focused on different analysis software, such as R. You can choose one or both sessions when you apply. 
Part of ELGL's Creative Cohort Series: 
2021 Creative Local Government Cohorts, with CivicArts and ArtPlace America

You can register for a six-week bootcamp on Adopting a Creative Mindset, a three-month program on Implementing a Creative Mindset, or a full six-month program on Creative Placemaking. 
Part of ELGL's Valuing Engagement Series: 
2021 Diversity, Equity and Inclusion in Human Resources, in partnership with CPS-HR

A six-week bootcamp program on best practices for just and equitable hiring practices in your local government

2021 Employee Engagement Cohort, in partnership with Qualtrics

A three-month program focused on building or expanding employee engagement in the new normal of remote work and the significant challenges of 2020, with facilitated live training sessions and a course project
Part of ELGL's Justice & Equity Series: 
2021 Community Surveying to Understand Inclusion, in partnership with NRC & Polco

A three-month program focused on understanding issues of diversity, equity, inclusion and justice in data collection and data-driven decisionmaking, with facilitated live training sessions and a course project
Part of ELGL's Building Resiliency Series: 
2021 Graduate Certificate in Leadership in Local Government, in partnership with the Drucker Institute and the Drucker School at Claremont Graduate University

The first graduate certificate offered in partnership with ELGL, this leadership and crisis management graduate certificate program offers a robust curriculum over six months of curated instruction, discussion, and group sessions
Our cohorts launch throughout the year and vary in their topics and length. You can read more about the types of cohort programs we offer here.
To apply for any of these cohorts, please fill out the short application and scholarship form here by December 15, 2020.