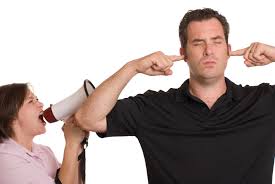 Bridget Doyle, Midwest ELGL co-founder and Lombard (IL) communications coordinator, presents the first edition in her new column, Communication Breakdown. Why should you listen to Bridget? Bridget speaks from experience. She interacted with local governments during her time as a Chicago Tribune reporter and knows how local governments can improve their messaging with the media.
Stereotypes: Media and Local Government
As I mentioned in my presentation Government and the Local Media in 2013 last month, there are many ways those of us working in local government can better serve the public through use of the media/press. Local governments can issue their own press releases, but unless your residents are regularly reading your website as a source of news, we rely on local press to cover our towns and spread information to residents. All industries face stereotypes, but here are a few that media professionals might believe when covering local governments.
Stereotypes:
We don't like media coverage.
It takes five people to complete a one-person press release.
We are purposefully slow to answer press inquiries.
We aren't tech-savvy.
With journalists working around the clock and spread so thin to cover their respective territories, here's what we can do to help. In the long run, being willing  and helpful will create better relationships and more (perhaps better) coverage of your respective community. Here's how we can defeat  those stereotypes:
 Remedies:
Invite press coverage. Of course not every meeting or event requires or warrants press coverage, but your local government should regularly reach out to local reporters on hot-topic or positive stories coming out of your town. Take time to go over agenda items and talk with Department Chairs about possible story ideas to pitch to reporters. If you  feel like reporters are missing big news in your town – give them a call. Reporter email addresses and phone numbers are almost always public. Whether or not they feel like your town's story is worth covering, you'll get their attention and hopefully see future coverage.
If you're called by a reporter, don't just pass them off. Sometimes reporter inquires end up to the wrong person. If reporter calls the Village Manager's Office to talk about a Police matter, don't delete the email simply because it's not relevant to you. Call or email the reporter back and say: "Hey, this isn't my question to answer. But here's the number for our Police Department PIO." Or, if you don't feel comfortable answering on behalf of your specific department, draft a potential answer to a reporter, review it with your Department Head as soon as possible, and then send it back. When a reporter reaches out to you, make it your job to respond, no matter how you go about it.
Make it a priority to respond in a timely manner. We are all very busy in our jobs, and press inquiries can often seem like a bottom-rung task. However, reporters often work on tight deadlines (especially now with Internet journalism) and will need answers sooner than later. If you don't answer their question, your department risks the dreaded: "Village of Pleasantville could not be reached for comment." This makes your city or village look like it's hiding something or not prioritizing information going out to residents. The best way to deal with a media inquiry during a busy week is to ask the reporter for his/her deadline and work with that timeframe. Public information should be a priority, no matter what the topic.U
 Use your website and social media to share information. If your city or village doesn't already utilize social media, it should. Social media is a way to share quick bursts of information to the public and also control the message the public receives. For example, if there's a fire on Main St. during rush hour and the street is closed until further notice, how will your residents find out? Use social media to send a quick blast: "Pleasantville Police Department has shut down Main Street while the Fire Department is currently on-scene with a residential fire. Please check-back for when the road will re-open." Putting this burst of information on your Facebook and Twitter will help not just residents – but media find this information and share it on radio, TV, etc. Residents who were going to take that road will appreciate your effort to spread information – and so will media.
Note: Patrick Rollens, Oak Park (IL) social media guru, will lead an ELGL webinar on social media best practices on December 10.  Oak Park recently won several Government Programming Awards this year for Patrick's efforts with social media, Facebook, Twitter, and YouTube.  Patrick is an alum of the Chicago Tribune and now works for a local government. Register for Social Media Webinar.
Supplemental Reading