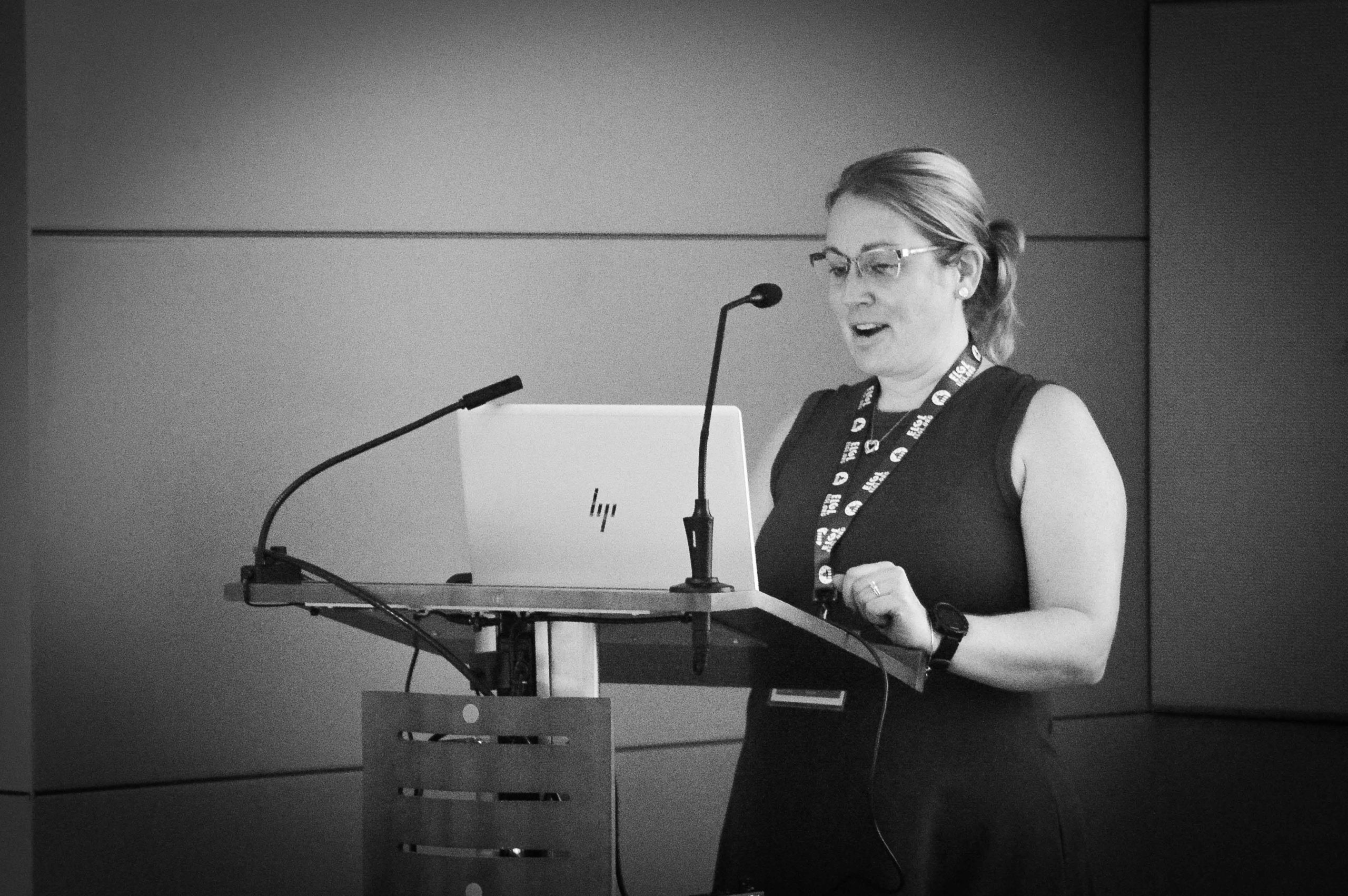 Today's Morning Buzz is by Jessica VanderKolk, Communications Manager for the City of Battle Creek, Michigan. Connect with Jessica on Twitter and LinkedIn.
What I'm reading: Spare by Prince Harry
What I'm watching: Taskmaster Series 9 on YouTube (Spouse and I have really gotten into British comedy panel shows.)
---
Conferences are the best, aren't they? So many things to learn, so many friends to hug, so many experts' advice and wisdom to absorb! (Did you attend ELGL22? Wasn't the vibe excellent??)
I'm back to the office after another conference – GSMCON, hosted by Government Social Media. If you handle social media, or you have someone in your agency who does, I highly recommend checking them out!
I have a long list of ideas and notes to fully digest. But today I want to talk about the local government lessons I picked up that we can all think about today. Right now. Our lives are busy and stressful; we have personal lives, work (or are looking for work), and a barrage of global issues at every turn.
Amidst the chaos, here are some lessons that resonate with me. I find them especially poignant as my son starts the transition from elementary to middle school. I hope at least one of these resonates with you, too.
Show (off) your work 
As Sabrina Merritt of October Social Media said, we in local government roll up our sleeves, put our heads down, and do the work. We think the work will speak for itself. 
It will not.
Wherever you work in local government, you have a story to tell, and there are people in your community who need to hear it. You need to tell the story, connect it to metrics, reactions, and feedback, and attach your name to it.
My therapist told me several years ago I need to promote myself and what I do. You do, too! 
You know best what goes into your day-to-day. Talk about it in organizational newsletters, blog posts, guest columns in your local media, and regular reports to your boss, council/commission, and community.
Get by with help from your friends
Remember when I said a second ago that conferences are the best? Even better than the learning sessions is the ability to make connections with other people in local government, and in our specific career fields. 
One of the things I love about local government is that it doesn't feel competitive – at least in the communications field. And it shouldn't be, right? We are all here to serve our respective communities. Yes, we do compete for grants, other funding, events, and talent, but the work we do is similar.
It is so helpful to meet other people who do a job similar to yours, and who have great ideas and innovations that might work in your own community.
Just last week I picked up from a peer the fascinating concept of video press releases – your standard press release turned into sound bites and b-roll, packaged and ready for your local media. I've created plenty of videos in my years, but this concept has never occurred to me. We know newsrooms are stretched thin, so what a great way to help share our stories!
It is refreshing to find colleagues and peers who bring fresh ideas to our very important – and often repetitive – work in public service. 
It can also be sanity-saving to reach out by text, email, phone, and DM to those colleagues and peers, who give support, commiseration, and encouragement. This leads to my final lesson…
There's only one YOU
We discussed this a lot at ELGL22, we discussed it at GSMCON, and it bears repeating – your health is absolutely critical, physical and mental. My favorite suggestions and reminders:
Talk to your friends.

Take your PTO.

Set boundaries. (I turned off work email notifications on my phone. Highly recommend.)

Be attentive to preventative care. Get your teeth cleaned, get your mammogram, see your doctor regularly.

Consider therapy if you're seeking mental health help.

Get outside and move your body.

Pet a dog. (Or another soft happy thing if you're allergic or dislike.)

Spend time doing things you enjoy. (See "What I'm watching" above.)

Find ways to laugh. Laugh so hard your stomach hurts. I enjoy card games with my family for this one.
And a bonus lesson based on Parks & Recreation, because this is ELGL, after all:
Be April Ludgate in your head, and Leslie Knope on the keyboard or aloud.
It might make you laugh, think about scheduling 93 meetings for March 31, and then lead the best town hall meeting your community has ever seen.