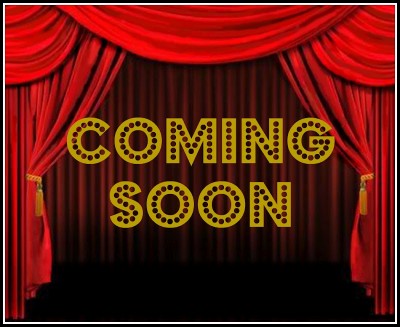 September 27: Doug Zenn, Zenn Associates will replace Dave Austin on the panel. Dave will be a featured speaker in the 2014 ELGL Speaker Series.
[youtube=http://www.youtube.com/watch?v=n5PvAi8PTsI&w=420&h=315]
What are the best ways to connect with the diverse demography in your community?  How should you leverage social media for your organization?  What are some of the emerging communications trends in Oregon communities?  These questions – and many others – will be the topic of this discussion featuring consultants, practitioners, and researchers in the communications field.
Featuring:
Connect: LinkedIn
Doug Zenn formed Zenn Associates in September 2000 as a firm with a focus on facilitation, public involvement, clear process and effective communications. Zenn specializes in complex, multi-party collaboration and has more than 15 years of experience in public involvement and facilitation and more than 25 years of experience in the communications field. Zenn Associates has developed and managed public involvement, awareness and education efforts concerning numerous issues including transportation, urban renewal, water resources, solid waste, and community-based planning. Bringing the experience of nearly 250 projects, Zenn understands the unique issues and challenges that public agencies face. His projects involve working creatively to provide all interests with access to understandable information for decision making and meaningful involvement opportunities at all project stages.
Connect: Twitter, Facebook, the Web
[youtube=http://www.youtube.com/watch?v=fzD3D_LgsfM&w=560&h=315]
As president of Prichard Communications, Mac provides strategic counsel to foundations, non-profits, and public officials across the United States. Before founding the company in 2007, Mac worked as communications director o fReclaiming Futures, an initiative of the Robert Wood Johnson Foundation (RWJF). Previously, Mac served as a spokesman for the Oregon Department of Human Services, a speechwriter and deputy legislative director for Oregon governor John Kitzhaber, and Portland City Hall communications director for Earl Blumenauer, now a Member of Congress.
Prior to moving to Oregon in 1991, Mac lived in Massachusetts where he was external affairs director for the state Office for Refugees and Immigrants, a public information officer for Boston's "Big Dig," and a researcher in former U.S. Rep. Joe Kennedy's first Congressional campaign.
Connect: Twitter, Facebook, and the Web
[youtube=http://www.youtube.com/watch?v=ZMmzR62S4z0&w=560&h=315]
Tom earned degrees from the University of Alabama-Hunstville (BA) and George Washington University (MBA). He volunteers with several Oregon non-profit groups. He enjoys cooking, reading, golf and long bicycle road trips. He is a member of the American Association of Public Opinion Researchers and Healthcare Communicators of Oregon.
He began his career as a congressional press secretary. After a decade on The Hill, and armed with an MBA, he left Washington with an eye on business.
Stay tuned for more information on the conference – registration will be capped at 100.
Supplemental Reading