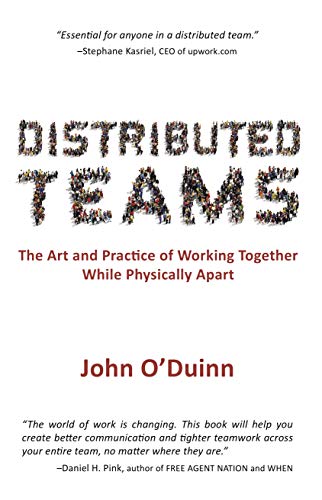 This information is included on ELGL's crowdsourced local government resources page for COVID-19/Coronavirus information.
---
Submitted by ELGL member Luke Fretwell, CEO of ProudCity and CivicActions.
---
To support government teams quickly shifting to distributed/remote work during the COVID-19 pandemic, CivicActions will host a free webinar – repeated daily the week of March 16 – to share best practices and answer questions from the government community at large.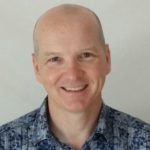 The webinar is based on CivicActions' 15 years of building a distributed work environment, as well as the expertise of CivicActions Senior Strategist John O'Duinn, author of "Distributed Teams: The Art and Practice of Working Together While Physically Apart."
CivicActions has also created DistributedGov (distributedgov.org) to serve as a centralized resource for community and information related to government distributed/remote work.
The webinar, "Quickly Shifting to Distributed Teams in Government," will repeat each day, Monday to Friday, March 16-20 at 10:00 a.m. Pacific Time, and are free to all government employees.
Topics to be covered:
Operations
Communications
Security
Productivity
Presenter:
John O'Duinn, author of "Distributed Teams: The Art and Practice of Working Together While Physically Apart," is a frequent international speaker on the benefits and strategies for remote work, as well as provided workshops and mentorship to distributed teams around the world.
John is a senior technologist and entrepreneur who has served in the U.S. Digital Service in the Obama White House. He co-created the State of Vermont policy encouraging remote work to promote economic growth, and is now supporting the development of similar policies for multiple jurisdictions worldwide.
Dates/times:
Monday, March 16 @ 10am PT / 1pm ET
Tuesday, March 17 @ 10am PT / 1pm ET
Wednesday, March 18 @ 10am PT / 1pm ET
Thursday, March 19 @ 10am PT / 1pm ET
Friday, March 20 @ 10am PT / 1pm ET
Details/RSVP: https://civicactions.com/distributed-government
Contact: Luke Fretwell, [email protected], 415.722.8678
About CivicActions:
CivicActions provides digital services modernization and training to local, state, and federal government agencies, such as the State of California, U.S. Department of Veterans Affairs, U.S. Department of Energy, and Centers for Medicare and Medicaid Services. CivicActions was listed on the GovTech100 Top Companies list in 2017 – 2020. The firm emphasizes agile practices, modern technologies, and human centered design in helping governments deliver better services to the public.