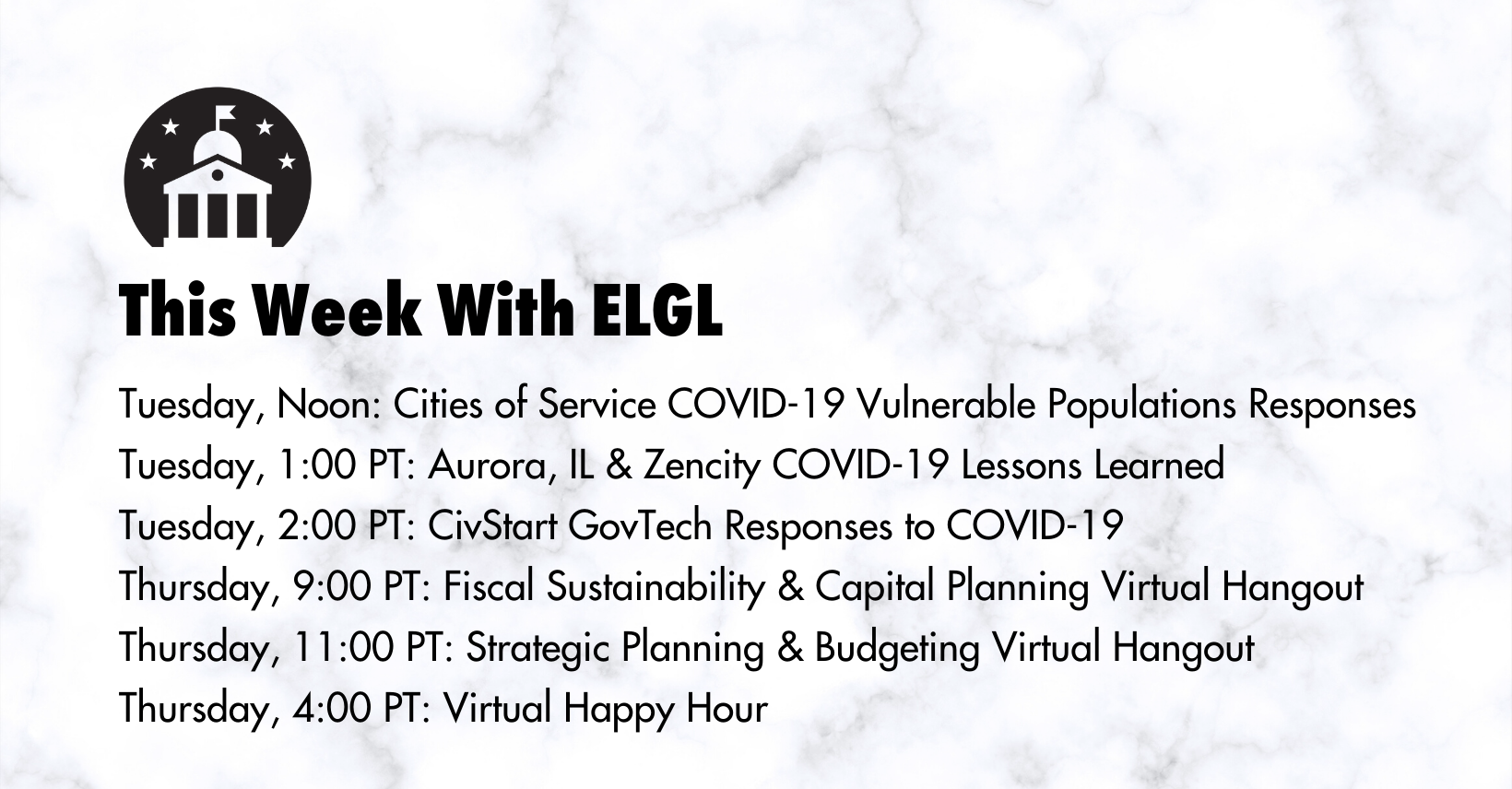 Please RSVP and join us on five learning and hangout sessions the week of April 6, 2020. An RSVP is required for each of these events:
---
April 7, 2020 – 12:00pm – 1:30pm
Hear from front-line city staff and civic engagement leaders on how city governments are meeting the immediate needs of their communities, with a focus on especially vulnerable residents during the COVID-19 outbreak.
---
April 7, 2020 – 1:00pm – 2:00pm
Please join a specialized COVID-19 webinar with Michael Pegues, CIO of Aurora, IL , hosted by our friends at Zencity. The discussion will focus on cities' current, acute needs and challenges with sharing of strategic solutions.
---
April 7, 2020 – 2:00pm – 3:00pm
Please RSVP for this event Please join us for a free webinar to learn more about Civis Analytics, Citibot, Orbital Insight, Whyline, and CityGrows. These five companies are part of CivStart's two year technology accelerator program, and have designed solutions to address local government response to COVID-19.
---
April 9, 2020 – 9:00am – 10:00am
Please join AJ Fawver and Kevin Shepherd for an interactive discussion about fiscal sustainability and capital planning. 
---
April 9, 2020 – 11:00am – 12:30pm
Please join Toy Beeninga and Mary Vigue from the City of Raleigh, NC for an interactive discussion about budgeting and strategic planning. Presented in partnership with our friends at the North Carolina Local Government Budget Association (NCLGBA).
---
April 9, 2020 – 4:00pm – 5:00pm
Grab a beverage and join your ELGL friends for a virtual happy hour to talk about the week, work, life, and more. 4:00 PT/6:00 CT/7:00 ET