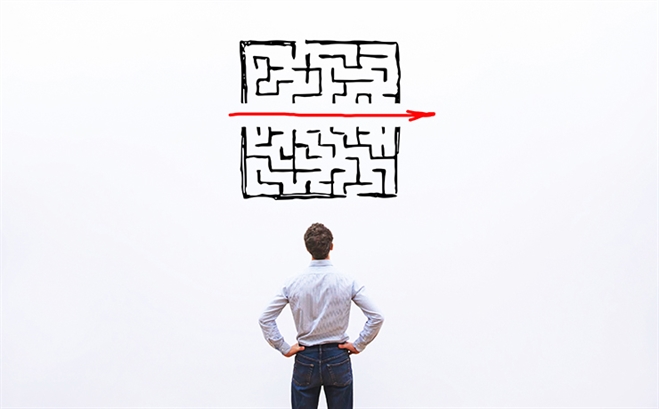 Today's Buzz is by Meredith Trimble, Sr. Content Specialist with Tyler Technologies, Inc., and former Acting Chair, Farmington, CT Town Council (Twitter, LinkedIn)
---
What I'm reading: Frankly, I've turned to beach reads on Kindle for some escape
What I'm cooking: Playing our own version of "Chopped" with pantry items until next available grocery slot
What I'm listening to: WNPR's Colin McEnroe Show never disappoints
---
Public sector leaders are rising to the challenge of navigating the unprecedented COVID-19 (the coronavirus) circumstances. Even with the tireless efforts of elected leaders, directors, and staff, it can be difficult to keep pace with community needs when governments' day-to-day landscapes continue to change.
Cities, counties, school districts, and courts have already proven adept at leveraging their existing tech in innovative ways to overcome unique challenges and respond to their communities' changing needs. In the current context, examining new ways to use existing systems can help in providing uninterrupted service to residents while maintaining business operations.
Below are ways to creatively leverage your systems to continue service, ease staff burden, and meet stakeholder and constituent needs.
Business Systems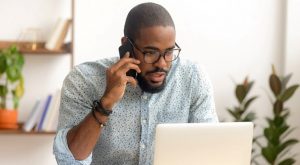 As social distancing increases in scale, online options for conducting business with government is critical. Expanding the functionality in financial and citizen engagement software can help.
Consider the following steps:
Encourage residents to do business and make payments online
Notify customers via phone and text
Enable phone payments
Automate processes
Put information at residents' fingertips
You can use your existing financial account information, for example, to create and send customized phone or text messages regarding payments. Enabling phone payments further provides residents who aren't tech savvy with a means to comply. Capitalizing on existing public self-service functionalities can also help deliver real-time information to residents online or via mobile app. Adding a COVID-19 category to existing 311 systems, for instance, collects non-emergency community concerns and offers another virtual engagement route for residents. To keep community development businesses running, public portals can help residents and contractors search for a parcel, apply for a permit, request an inspection, or pay invoices online. Plan review and approval processes can likewise operate in a paperless, browser-based environment, for real-time but remote continuity.
Enhanced Community Connection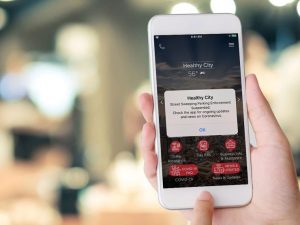 In addition to the above business continuity uses, government's need to deliver timely and relevant information has never been greater. To better inform your community of evolving situations:
Use push notifications
Enable mobile or online reporting or requests
Maintain an updated business directory
Display important community information and news
Create interactive maps
Real-time or pre-scheduled push notifications that can be targeted by location are a good way to disseminate emergency information, send community updates, share mandates, and notify residents of changes. Enabling reporting tools can allow residents to report issues such as price gouging, ask for non-emergency help, and keep up to date regarding opportunities for assistance. Online business directories help promote restaurant locations and grocery stores offering curbside pick-up and can highlight medical testing locations. Pairing that information with interactive maps makes it easier for residents to navigate the options with pinpoint locations and updated business hours.
School Districts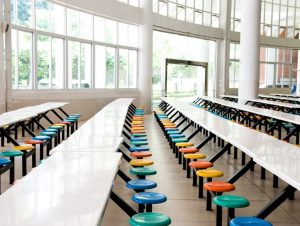 With schools closed, a top concern is attending to student needs. K-12 transportation professionals are doing whatever it takes to provide students with education, nutrition, and access to supplies during this crisis. They are also creatively addressing how to:
Keep school buses clean and safe
Continue to connect with transportation contractors
Communicate with students about COVID-19
While administrators and teachers are charting new territory in distance learning, districts are further making sure that children who rely on school meals remain fed by using school transportation software to deliver meals to students. By pulling existing filters to identify where children who receive free or reduced lunches live, schools can easily prioritize and target food drop off locations. Parent school bus apps can be used to alert residents of the food drop off times and locations near them.
Courts & Justice, Public Safety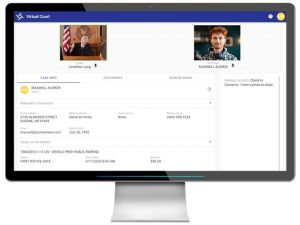 The capabilities of online dispute resolution and other virtual court services have already been paving the way for more extensive virtual court experiences. Tools that enable virtual court experiences allow defendants to reach an agreement or attend a hearing online.
Online Dispute Resolution, for example, can help parties in civil or family cases reach resolution from their own homes, outside of court hours.
Virtual courts empower residents with a flexible option to skip in-person interaction and take care of matters such as citations in a timely manner from the convenience of their homes through video chat technology.
On the public safety front, many CAD systems have existing incident types and response plans from H1N1 or other prior health issues. Agencies can use the symptom set associated with COVID-19 for an incident type to alert responders to high risk for infection. This can help prevent exposure as well as track potential cases.
Responding to COVID-19 With Data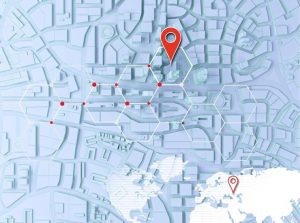 Common to all governments is the desire to provide communities with updated, factual information, straight from the source. It's been a challenge, however, to cut through the concern and noise bombarding residents from all channels. Resources such as maps and open data dashboards have proven an early success in leveraging available data to inform government action and provide essential, accurate information to the public. To access and share the information most important to your community:
Use free data sources
Prioritize response
Access additional resources
Dashboards can provide comprehensive, real-time updates on the outbreak with details on the latest confirmed cases by state, timelines, fatalities, and recoveries. In addition to tracking outbreaks, data can be filtered and combined to show where the real concentrations of vulnerability are located for more accurately targeted resource deployment. Federal agencies are also publishing out information to help governments understand and respond to issues.

Learn more about how to take these steps.