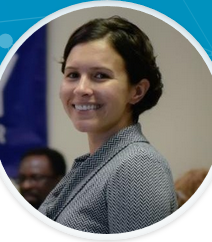 Danielle Metcalfe

Public Administration Fellow at Institute for Public Administration, Newark, DE
---
So far, what's your proudest accomplishment in 2019
Planning a local government field trip for UD students to the City of Rehoboth including lunch, presentations by 5 city managers, and a tour of the new facilities.
Valentines Day is in February. What do you "love" about your job?
I'm in my last semester of grad school getting my MPA, but I work 20hrs a week for the Institute of Public Administration. I love my job because it's a great opportunity to work on real government contracted projects as a student.
(Complete the sentence) Before I die I want to…
…go to Australia.
10 Year Challenge! What were you doing in 2009? How did it help you reach your current position?
I was an Aircraft Hydraulic Mechanic in the USAF. My military service cultivated my passion for public service.
(Complete the sentence) The first time I heard about ELGL was…
from City Manager Anne Marie Townsend.
What question should we have asked? What's the answer?
Do you have any pets?
Yes, two cute kitties named Kira and Luna. They are working on liking each other.
---
Welcome to ELGL! We profile our members so you can learn more about them and also connect on Twitter and LinkedIn to grow your local government network! Reach out to our new and renewing members and strengthen your local gov community.