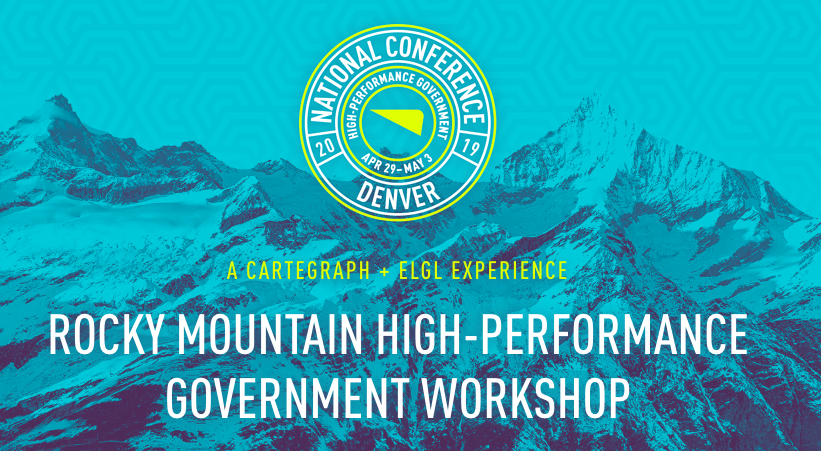 Join ELGL at the Cartegraph Rocky Mountain High Performance Government event on May 3 in Denver, Colorado.
Cartegraph is offering a special registration discount for ELGL members. Log on to this page and use the promo code: RockyMountain30 for $30 off your registration price.
---
More information about this event:
COLORADO'S BEST AND BRIGHTEST INNOVATORS
From Denver Peak pro Melissa Wiley and Boulder Chief Innovation and Technology Officer Julia Richman to ELGL OG Kirsten Wyatt and award-winning civic innovator Nick Kittle, hear from some of the sharpest minds in local government. If these folks can't inspire you, nothing can.
10 FAST-PACED, TED TALK STYLE SESSIONS
From the secret to failing forward and becoming a champion of innovation to changing negative behaviors that suck the life from success, you're going to love these presentations more than Pawnee loves Li'l Sebastian. Gasp! We know. Check out the sessions below »
RUBBING ELBOWS WITH LOCAL GOV ROCKSTARS
Get ready to meet 100+ of your new best friends. Exchange ideas with other ELGL members facing the same challenges you are. Learn from their struggles, benefit from their successes, and develop meaningful connections over a beer or two with your regional peers.