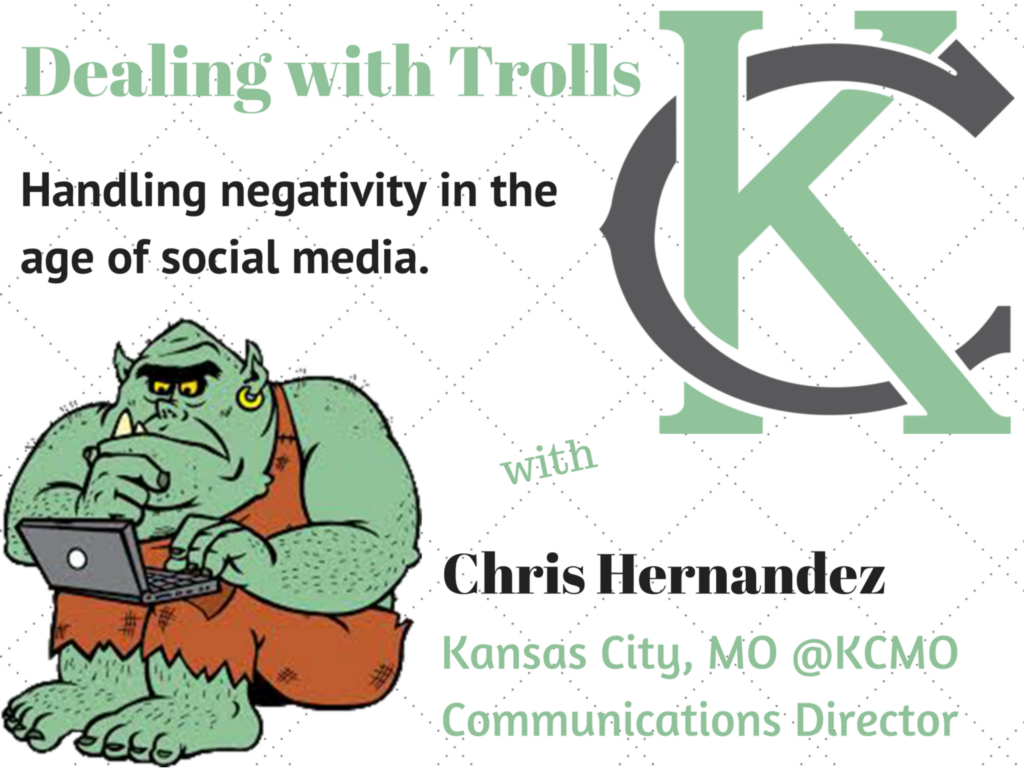 Dealing with Trolls

ELGL is excited to announce a new webinar coming up in a couple of weeks! Chris Hernandez the Communications Director of Kansas City, Missouri will be chatting with us about handling negativity as a government communicator. From trolls on facebook to the local anti-government blog, every municipality deals with naysayers. Chris will explain how they get ahead of negative news and combat outright falsehoods that float around the community. So join us November 24 at 10:00 am PST!
The Presenter

Chris Hernandez (LinkedIn, Twitter, Wikipedia) started his career as a journalist for local TV stations around the midwest. He spent the most time at the NBC affiliate in Kansas City KSHB-TV – NBC Action News. After ending his journalism career he became the Marketing Director for Unicorn Theatre and then stepped into City Hall in 2013 to be the Communications Director.
The City of Kansas City, MO (Twitter, Facebook, & Website) is one of ELGL's favorite twitter accounts and home to ELGL supporter and Knope of the Week Winner Rick Usher.
The Details
RSVP for the webinar on November 24th at 10:00 am PST (12:00 pm CST, 1:00 pm EST) at: dealing-with-trolls.eventbrite.com. As always out ELGL webinars take place at anymeeting.com/ELGLwebinar.