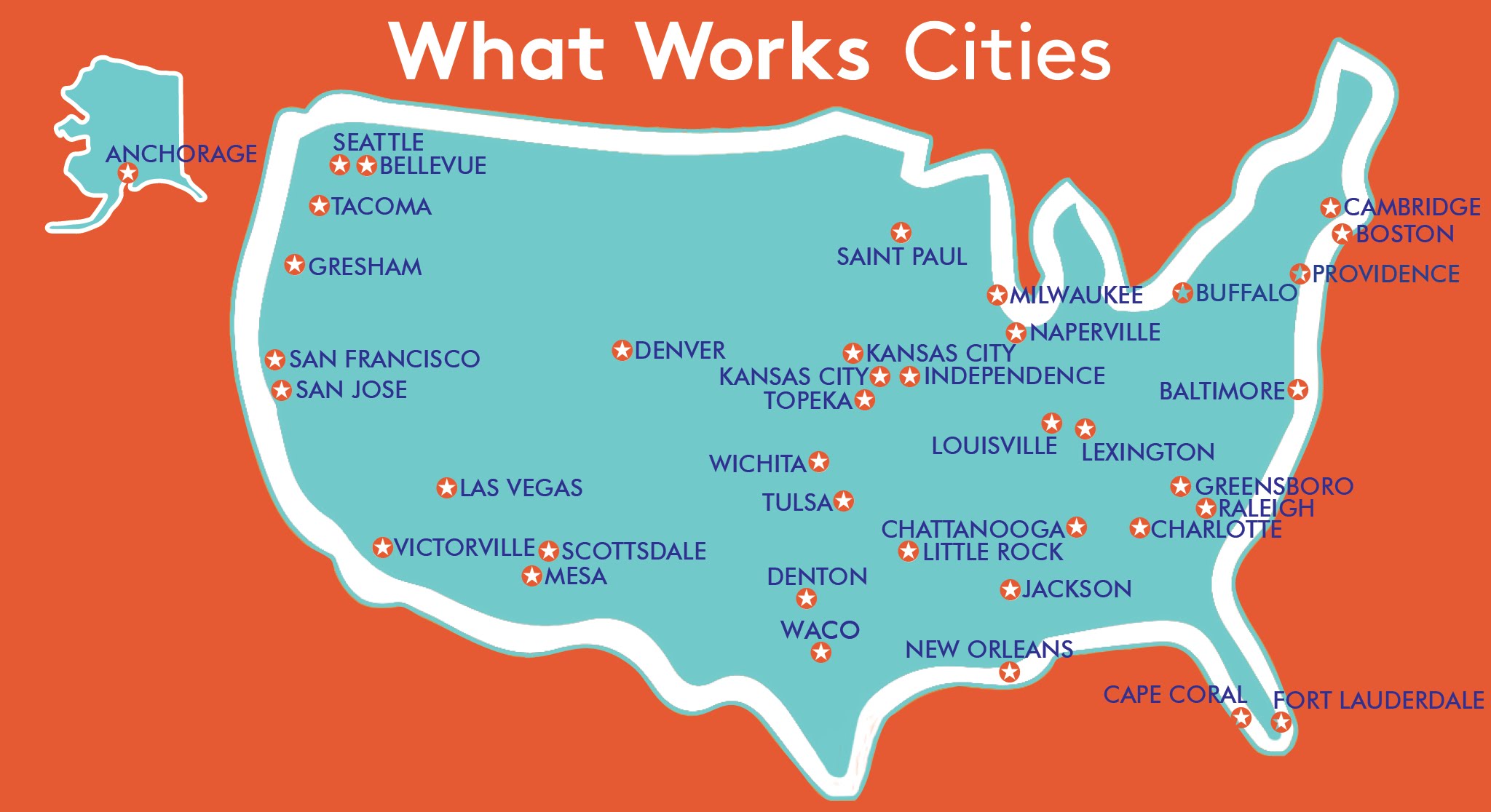 ELGL co-founder Kent Wyatt interviewed Zach Markovits, Director of City Programs for What Works Cities, on ELGL Live! and for a future GovLove podcast. Watch the Periscope recording here. 
Here's what we learned.
East Coast vs. West Coast: Zach was very political in discussing whether he had a preference. He lived in Providence, RI while attending Brown and called Berkeley home while studying at UC-Berkeley.
Celebrity look alike: According to his wife, he most closely resembles Zach Braff.
What Works Cities has resources for all size cities regardless of whether a city is a What Work Cities participant. Check out web resources such as Resources and News.
What Works Cities has five partner organizations – The Behavorial Insights Team, Harvard Kennedy School, The Center for Government Excellence at Johns Hopkins University, Results for America, Sunlight Foundation.
Jackson, MS is an example of a city that has excelled in the What Works Cities program. Case in point – Mayor Tony Yarber's State of the City Speech.
"Our commitment to make City processes seamless and effective are paramount to us building a City system that is centered ondata-driven decision making. If we are to fix the system in which we function, we must understand, adapt, and be willing to admit our flaws. Innovation will help us ensure that the growth and future development of our city is inevitable."
Check out the GovEx article – What Works in Jackson, Mississippi.
Zach highlighted the work of the Denver Peak Academy – Denver Peak Academy – Innovate. Elevate. Repeat. and Forget Technology; Denver Turns to Its Employees to Fix Problems. In particular, their work in decreasing DMV wait times.
"Reduced wait times, easy payment options and faster service at city agencies are the result of a multi-year effort to solicit ideas from employees of the city and county of Denver.
Quotable: "You can't have happy citizens without happy employees."
Key components of the What Works Cities standard is commit, measure, take stock, and act.
City of Kansas City, MO is an example of a local government effectively using open data.
City Hall Data Gap report is a must read for local government professionals. The analysis found:
Public Engagement: 81% of cities have engaged the public on a strategic goal, but just 19% publicly communicate their progress on meeting that goal.
Releasing Data: 72% have invested in a tool or platform to release data to the public, but only 18% have an established process for regularly releasing data publicly.
Performance Management: 64% of cities have a performance management program to track progress toward key goals, while 30% have a process in place for analyzing and following up on the information.
Taking Action: 70% are committed to using data and evidence to make decisions, but just 28% modify existing programs based on the results of evaluations.
Mesa, AZ is making great progress with resources provided by What Works Cities. Check out Mesa's website.
Geek out on Zach's article: GEEKING THEIR WAY TO EXCELLENCE: HOW MID-SIZED CITIES ARE STEPPING UP THEIR DATA GAME.
Center for Government Excellence has the second best podcast in local government.
What's one skill that Zach's wishes he had? Ability to play the cello.
Zach will be ELGL Live's first reoccurring guest in June 2017. He'll return to play the cello and provide a review of What Works Cities accomplishments.
Want more Zach? He'll be presenting at the CPBB Conference in August.
Supplemental Reading