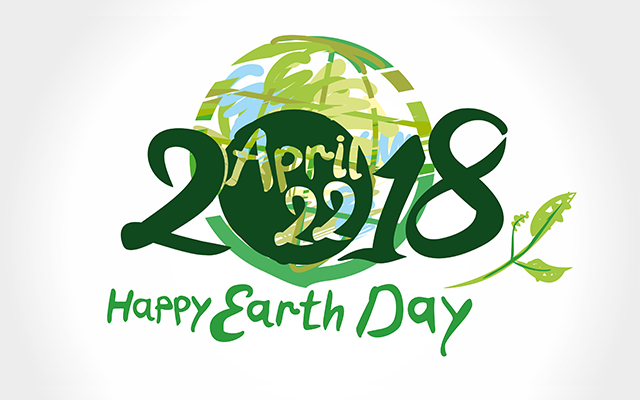 Beth Otto is back with the latest on sustainability. She's filled you in on sustainability efforts in the City of Portland, told you about the day in the life of a sustainability coordinator, and now, she highlights the progress being made by Peter Brandom and the City of Hillsboro team.
---
Background Check on Peter Brandom
Peter Brandom was named the first Sustainability Manager for the City of Hillsboro in 2008.  Peter's key work has included establishment of city-wide sustainability governance, the city's first inventory of greenhouse gas emissions, long-term sustainability goals, and various specific engagements and incentives for city residents and businesses.  The city has achieved significant improvements in facility energy and other efficiencies and cost savings, and is leading public/private sustainability efforts for the Hillsboro community.
Before his stint in Hillsboro, Peter was a sustainability specialist with Booz Allen Hamilton, where he supported a variety of Federal agency environmental programs, including U.S. Department of Defense, U.S. Air Force, U.S. Department of the Interior, U.S. Department of Homeland Security, U.S. Postal Service, and U.S. Department of Energy.
Peter graduated with a Master's degree in sustainability from the University of Edinburgh in Scotland and an Undergraduate degree from the University of Denver.
---
City of Hillsboro Sustainability Plan 
The City of Hillsboro has long recognized the need to provide city services in the most efficient manner possible.  The City envisions a sustainable future, in which the City responsibly satisfies the needs of its citizens, provides a healthy and satisfying work environment for its employees and minimizes its impact on the physical environment of the community.
The Sustainability Plan details the structure and process of the City's sustainability efforts, including long range goals, principles, committee and working group structure, past and ongoing efforts and new opportunities. The plan identifies what sustainability means to the City as an organization, where we are, where we want to go in the long term, and the process that will allow us to achieve our sustainability goals. Click here to view the plan.
---
Learning from Six Years of Successes in Hillsboro

by Beth Otto, Connect: LinkedIn and Twitter
The City of Hillsboro started their sustainability program by hiring Peter Brandom as the Sustainability Manager in 2008. New to town as well as to City staff, and in charge of developing an entirely new program, Peter had his work cut out for him.  "Those first few months were intense," he reflects. "It took me a while to put together a structure and establish a process that would work for everyone."
Flash forward five years and we find a well established sustainability program in place at the City of Hillsboro. I asked Peter what work he is most proud of, and it is obvious that he has a lot to choose from. It's not an achievement, award, or documents that he points to, but instead the everyday work of many.
"I am proud of our success working together as many employees that are involved in setting the course and implementing it. We have more than 700 employees and 60 facilities. One person can't affect all of that. It is about permeating the effort across everyone's daily work. I don't think sustainability should be something separate, it should be coordinated across all functions."
The results are real and more than pay for Peter's time. The City has saved over $400,000 in energy expenses alone over that time. And now that an internal sustainability structure is in place he has started to bring the program to the community at large, with a Climate Action Framework and Sustainability Taskforce.
The Role of the Sustainability Manager
The daily work of a sustainability manager is unique to any organization. Peter defines his role as first facilitating an agreed definition for sustainability for all staff to work toward, and then programmatically implementing it across the 12 departments. He provides guidance, organization, and ongoing communications.
The plans and policies that Peter and other City staff have put together are what we he points to as having the most lasting impact. This year, for example, they established an energy management plan, which is a living document that allows for active energy management.
Sustainability and City Planning
The City is currently updating its comprehensive plan and also its visionary document, Hillsboro 2035. "This is a great opportunity because the comprehensive plan dictates how the city develops and so there is a lot that we can do to enhance sustainable development."
Hillsboro 2035 is an update to the Hillsboro 2020 Vision and Action plan. "This plan has been very effectively implemented. The sustainability task force was a part of the implementation of Hillsboro 2020. That group is tasked with implementing the Climate Action Plan Opportunities Framework and moving the community toward sustainability goals that are being established."
I asked Peter about the process of developing this program, how he started with internal facilities and operations (materials, energy, water, etc) and has now branched out to community wide efforts. That is true, as Peter says it is important to "have your own house in order first" but, importantly, he points out the line between internal city operations and community is fuzzy, or even nonexistent:
"Local government provides unique services that support a living and breathing community so you don't entirely separate City operations from the community. It is blended because of that connection. That makes my job incredible. It is very challenging, extremely fun, and interesting, because of that dynamic. I feel extremely lucky to be able to be doing this work. You can pull a lever and see the change happening pretty quickly in some cases."
Cities Plays Key Role in Sustainability Movement
The role of local governments in sustainability is growing increasingly important. Peter points outs,
"With the very rapid trend toward urbanization globally, cities are going to be even more important. As more and more people move to cities we need to work with economies of scale to deal efficiently with the way that we use our resources, feed ourselves, and manage waste. The role of local government is evolving to encourage new ways of thinking about and doing things. World population grows by about a third of the population of Portland, OR every day. We burn almost 20 million barrels of oil every day, in this country alone. We all need to get more creative, more efficient, and more organized to manage the challenges that come with increasing populations and the related resource use."

Takeaways from Hillsboro
Talking to Peter about the program that he built was inspiring.  This work is important for all cities, but not every City is in the position to have a sustainability manager guiding this effort. I asked Peter if he had any advice for cities that would like to get a program started. "It's challenging," he acknowledges, "dedicating the resources to this effort is really hard, especially for smaller cities. But there are resources. Hiring a consultant to help a group of staff put together a plan and set up a structure for incorporating sustainability into city operations can be a good first step. Hiring a sustainability manager takes some dedication and initiative from city leadership. But it can happen, there are resources to help and this type of position saves money on operational costs."  It also does not have to be a full time position.
Each region will have a different set of resources. In Washington County there is a group called Partners for a Sustainable Washington County Community (PSWCC) that is a great resource. The Portland Metro area also has a group called Public Sector Sustainability Coordinators (PSSC) which can be helpful for a new program. ICLEI local governments for sustainability is a global sustainability clearing house for cities, and the International Society of Sustainability Professionals is a growing resource for cities and practitioners.
Supplemental Reading