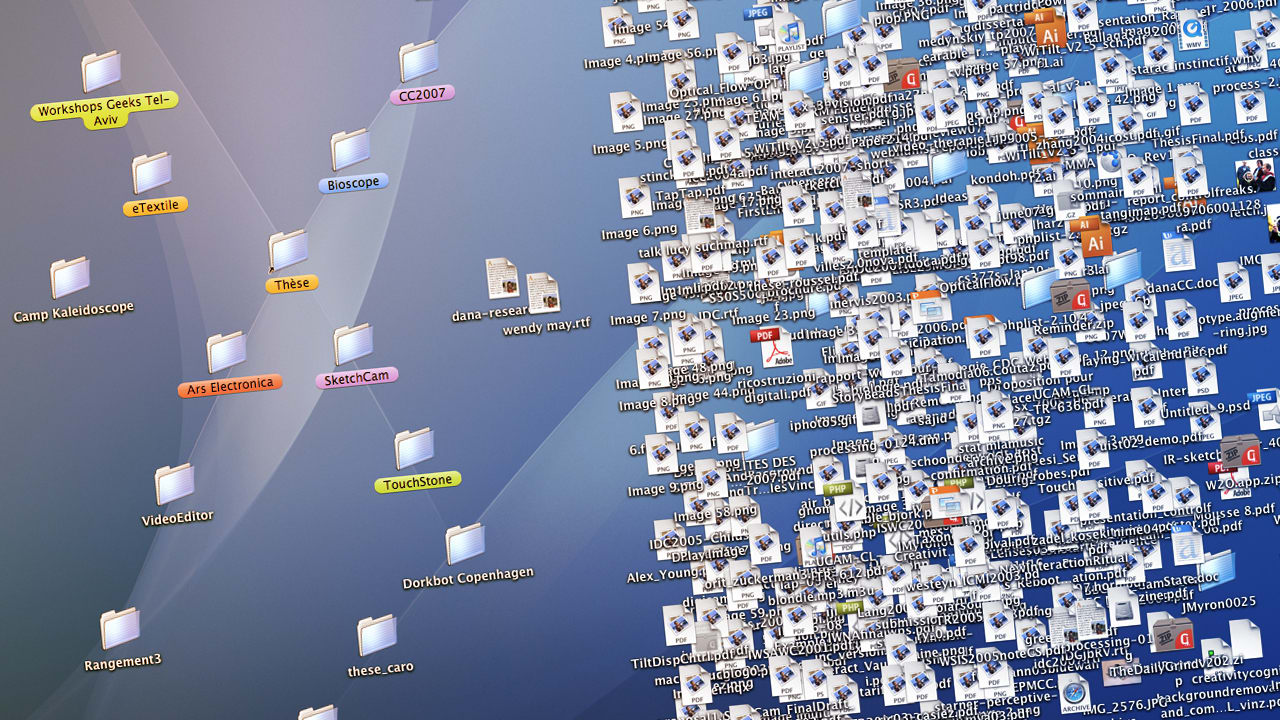 What I'm listening to –  Ariana Grande's new album
What I'm watching – "Friends From College" on Netflix
What I'm reading – "Educated: A Memoir" by Tara Westover (audiobook)
————
Last week, fellow ELGL'er Jordan Rae Hillman talked about using the Kon Mari method for de-cluttering at home. But since many of us spend a large portion of our days at the office, let's talk about also considering a digital de-clutter of our workspaces.
My inspiration? On Monday, City of Sterling Heights' IT Director Steve Deon presented to our entire staff at an in-service day about the value of a thoughtful and targeted digital de-clutter to our internal files. He first explained that some of us need an intervention as we're what he calls "digital hoarders." A definition of digital hoarding is as follows: "Digital hoarding (also known as e-hoarding or cyberhoarding) is the excessive acquisition and reluctance to delete electronic material no longer valuable to the user. The behavior includes the mass storage of digital artifacts and the retention of unnecessary or irrelevant electronic data. The term is increasingly common in pop culture, used to describe the habitual characteristics of compulsive hoarding, but in cyberspace. As with physical space in which excess items are described as "clutter" or "junk", excess digital media is often referred to as "digital clutter.""
While we all might balk at the accusation that we're digital hoarders (what? not me!), let's dive deeper. Steve further defined e-hoarding as the following: Digital hoarding occurs in any electronic spaces where information is stored. These are common areas where digital clutter may exist:
Browser tabs
Excessive desktop icons
Digital photographs
Old documents
Electronic file folders
Email inboxes
Internet bookmarks no longer being referenced
Music and movie files
Old software/computer programs/apps no longer being used
So yes, a messy desktop full of icons and documents, one-zillion open browser tabs, huge photo collections and a packed email inbox are all symptoms of digital hoarding. Digital hoarding is not only a problem for the Steves of the world who work in IT who have to concern themselves with hard drive and server space, but it's also a concern for the productivity of employees and the entire organization. Does your clutter prevent you from finding files easily if asked to produce them? Are files relevant to your co-workers organized on a shared drive and in a way that's intuitive to find and understand for all? Ultimately, keeping hundreds of files on your computer's hard drive in an unorganized fashion does a disservice to both you and your city.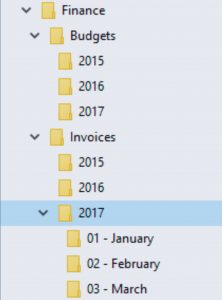 So where do we begin? Starring down your digital de-clutter project is a daunting task. Steve recommended the following to City of Sterling Heights staff:
Store documents in a shared location, not on a personal computer
Don't mix business and personal files
Group by category
Don't be afraid of subfolders
Use final, draft and archive folders
Use good file naming conventions (be consistent!)
Create folder templates
Use shortcuts
Don't float folders (ie: adding a ! or * value to bring the folder to the top)
and… stick to it!
My thought is to start with your own email and and desktop. Outlook, Gmail and other email providers allow for folders, so save the emails that matter by category and delete the rest. It's so freeing, seeing a shortened inbox! Secondly do the same to your desktop. Organize by folder and then, in those folders, subfolders by project, date, event, etc. Maybe then, stare down shared drives with your co-workers and take the lead or volunteer to organize shared files. You can re-name legacy files and begin organizing them in a logical way.
Ultimately, this should lead to a more productive and organized system for your team and less stress for you.