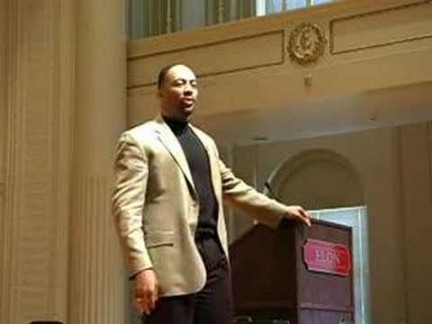 Dion Jordan
Personal Development Strategist
Internationally Renowned Speaker
Best Selling Author
Talk Show Host
Portland Parks Board Member
Son of Charles Jordan, Portland's first African-American City Commissioner and Portland Parks & Recreation Director
Connect: Facebook, Twitter, and the World Wide Web
Background Check
A native of Palm Springs, California, Dion is regarded as one of the most powerful and engaging professional speakers on the speaking circuit today.Branded as the Potentialist, Dion Jordan is a recognized authority on peak potential and personal development, Dion has appeared in USA Today, local and national broadcasting around the nation, including the Oprah WinfreyNetwork. In 2010 Dion was also given the "Golden Microphone" the highest speaking award given by The National Speakers Society. In 2011 he launched his first radio talk show, "The Potentialist" which currently broadcasts  worldwide, empowering people to get out of their own way and move from where they are to where whey want to be.
In 1999, Dion launched Dion Jordan Enterprises, a full-service international empowerment firm dedicated to empowering individuals and organizations to reach their highest potential and improve their performance.  He has been called on by Olympic gold medallists, teachers, and professional and collegiate sport teams, corporate executives, ministers, and political Leaders for his expertise in personal development and leadership. In addition, Dion founded the Speakers Society, an organization that helps youth and adults build confidence through public speaking.
Dion is also the highly acclaimed author of four books, including his two best sellers, All It Takes Is All That You've Got. and MAXIMUM POTENTIAL: 21 Empowering Believes of The World Class. Quite simply, Dion Jordan is recognized nationwide by meeting planners and coordinators to be their Speaker of the Year.
[youtube=http://www.youtube.com/watch?v=dxDjbqrXmdU&w=400&h=300]
Supplemental Reading
Conference Materials
[youtube=http://www.youtube.com/watch?v=WdjIMrPnCy0&w=400&h=225]