This post is by ELGL Executive Director Kirsten Wyatt.
---
ProudCity wrote this post about dogfooding and it inspired me to write an ELGL post about the topic. Here's a definition if you need it:
"Eating your own dog food, also called dogfooding, occurs when an organization uses its own product. This can be a way for an organization to test its products in real-world usage. Hence dogfooding can act as quality control, and eventually a kind of testimonial advertising. Once in the market, dogfooding demonstrates confidence in the developers' own products."
I think it's really cool that ProudCity dogfoods and it is this approach to user-centered design and digital services that made us work with ProudCity on ELGL.org in the first place.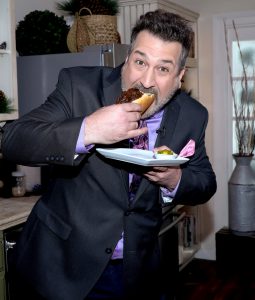 While we're not a software company, ELGL also practices the concept of dogfooding, by partnering with vendors that serve the local government community for our own online and program services.
It reminds me of those Us Weekly spots: Stars! They're Just Like Us – except in this case it's: ELGL! They're Just Like Local Government.
We work with the following gov tech companies to bring content and programs to ELGL members:
We're also proud to partner with a long list of companies that work with local government and in the coming year we'll have more information about interesting partnerships that make sense for ELGL.
I'm sharing all of this to explain ELGL's dogfooding philosophy because we think it just makes sense to use and share the tools that are available to our local government members.
The tools we use might be the right fit for your organization, or they might open your eyes to ways of doing business that are adaptable for your public agency.
And, if you have a suggestion for a product or tool that would fit with ELGL's mission to engage the brightest minds in local government – I'd love to hear about it! You can email me with your suggestions and ideas.