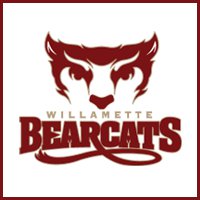 Erik Schmidt, Willamette University, Associate Director of Alumni Communications and Frank Miller, Willamette University, Visual Media Manager will be two of our special guests for #ELGL13. Eric and Frank will be participating in the conference and covering #ELGL13 for the Williamette University alumni magazine, The Scene.
In our storied three-year history, ELGL has encountered a number of Willamette alumni and we have been impressed each time. What is striking about their alumni is they possess the career skills that are often lacking these days (sorry to digress and sound like a 95-year old). The alumni we have encountered are effective oral communicators, skillful technical and creative writers, and driven by a commitment to public service.
Here's a list of some of the Willamette alumni registered for #ELGL13.
Alexander Stuehr
Anthony Hooper
Ben Bryant
Ben Kittelson
Ellen Miller
Josh Halladay
Ken Ray
Kirsten Wyatt
Kristen Akervall
Nick Lawson (creator of #ELGL13 graphics)
Randy Ealy
Will Norris
Did we miss anyone? Check out the list and let us know. Raise Your Hand If You're Going to the ELGL Conference
Related Link: On Campus with Willamette's Atkinson School of Management