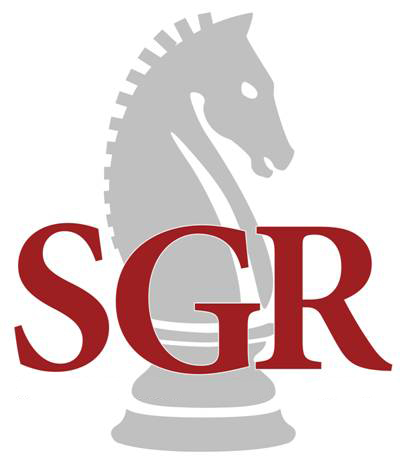 While ELGL's goal of having a presence in all 50 states is ambitious, we are not going at it alone. The continued growth of our informal partnership with Strategic Government Resources is one strategy for reaching a wider audience. Established in 1999 by former City Manager Ron Holifield, SGR has grown into the largest private sector provider of live training for local government employees in the nation, as well as the third largest local government executive search firm in the nation.
Ron has been a friend to ELGL since the beginning. He was instrumental in the development of our first-ever Resume Book by providing feedback on all the resumes and hosting a resume building workshop.
Our exclusive content, such as Rest of the Story on the Whitehorse Council Meeting Ad with Chris McNutt, Northwestel Community TV, has received valuable exposure by appearing in the weekly SGR 10 on 10. The exposure has resulted into new ELGL members from Oklahoma and Texas.
Today we're excited to announce another partnership with SGR. ELGL will begin contributing to the SGR 16% blog.  Why's it called the 16% blog? The 16% comes from E.M. Rogers' diffusion of innovation. The blog focuses on leadership and innovation in local government.
ELGL founding member and Tigard senior management analyst Kent Wyatt has submitted ELGL's first contribution for the 16% blog. Kent's article focuses on innovation takeaways from the #ELGL13 Conference. Below is a sneak preview of the post that will appear on the 16% blog.
You can hone your writing skills and increase your marketability by sharing an innovation or leadership lesson on the SGR blog. Email [email protected] with your proposal.
The #ELGL13 Experience: Lessons Learned From Twitterazzi, Jane Jacobs, & Lightning Rounds
By Kent Wyatt
When the Emerging Local Government Leaders (ELGL) network began planning its first conference, the all-volunteer planning committee was unanimous on one essential point: #ELGL13 would be a truly innovative conference experience.  A number of conference attendees called the October 4, 2013 conference, "the best one-day conference…" that they have attended.  Here's an overview of three of the concepts that ELGL used to make the conference truly unique:
We coined the hashtag "#ELGL13" for our conference day, and encouraged everyone to use this hashtag to share information about the day on Twitter.  Then, we formed the "Twitterazzi" which consisted of 14 ELGL members who were each assigned a different session to "live tweet."  Live tweeting is simply a play-by-play of what is happening during the conference.
This initial team of 14 quickly multiplied once the conference began. A number of attendees created Twitter accounts during the conference so they could add their commentary or pose questions for the speakers. This allowed those not in attendance, especially members of Midwest ELGL, to become interactive conference participants.  Our conference message was broadcast further than the walls of our conference facility.
We've all been to professional conferences where we congregate with the same people we could see every day at the office or other work events. ELGL was determined to avoid this, so we played the role of matchmaker by assigning the 140 attendees to one of 16 different tables.
How did we assign tables?  ELGL asked a number of questions during the registration process such as "…which 'Parks & Recreation' character do you best relate to," or, "…have you ever read a Jane Jacobs book," which allowed us to better understand the interests and background of our attendees.
Here's an example of the organizational diversity one of the tables: the Craft Beer table (no explanation likely needed; these attendees all professed a love of Oregon microbrews on their conference registration materials):
Oregon Metro, Policy Coordinator Manager; City of Lake Oswego, Assistant City Manager;Johnson Controls Energy Solutions, Public Sector Account Executive; Beery, Elsner, & Hammond, Local Government Attorney; West Slope Water District, Finance Manager.
How do you gain experience when most positions require previous experience? Public speaking at a conference is a prime example of something that the next generation of local government leaders need to experience.  So, we added "Lightning Rounds" to #ELGL13 to provide a valuable experience for Ben Kittelson (Portland State University) , Rachael Fuller (City of Gresham, OR, Will Norris (City of Long Beach, CA) , and Zach Henkin (Drive Oregon). They gave the "Lightning Round" talks and were given these instructions: "Five Minutes – You – A Microphone – A Projector." They could literally talk about anything they wanted. Topics ranged from finding workplace inspiration; to investment in electric vehicles; to organizational consolidation.
The Lightning Rounds would have been a success even if the presenters had told "knock-knock" jokes or played with finger puppets for five minutes.  Gaining the experience was the key element. A side benefit was they were well received by the audience so much so that one of our attendees was shopping for a Nissan Leaf the next day.
***
Planning and developing a conference can be a daunting task.  With the creativity and the hard work of the #ELGL13 conference planning committee, ELGL was able to put together a conference with truly unique attributes, that allowed everyone in attendance to make meaningful connections; learn a lot; and have some fun.
 ###
Supplemental Reading