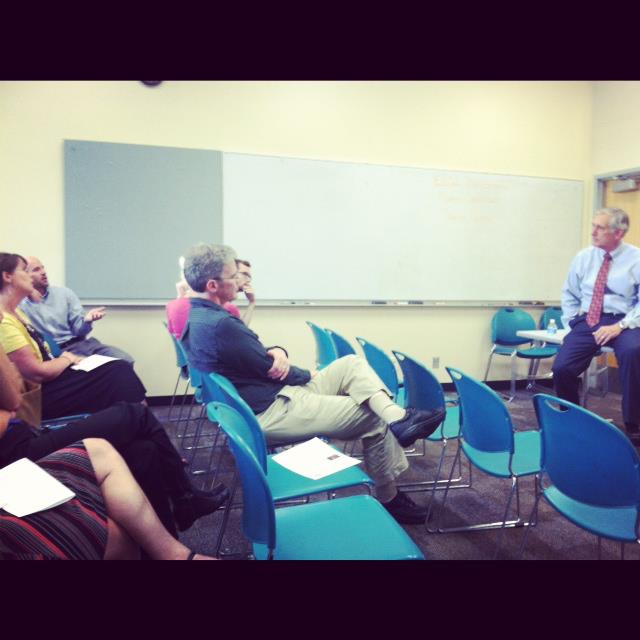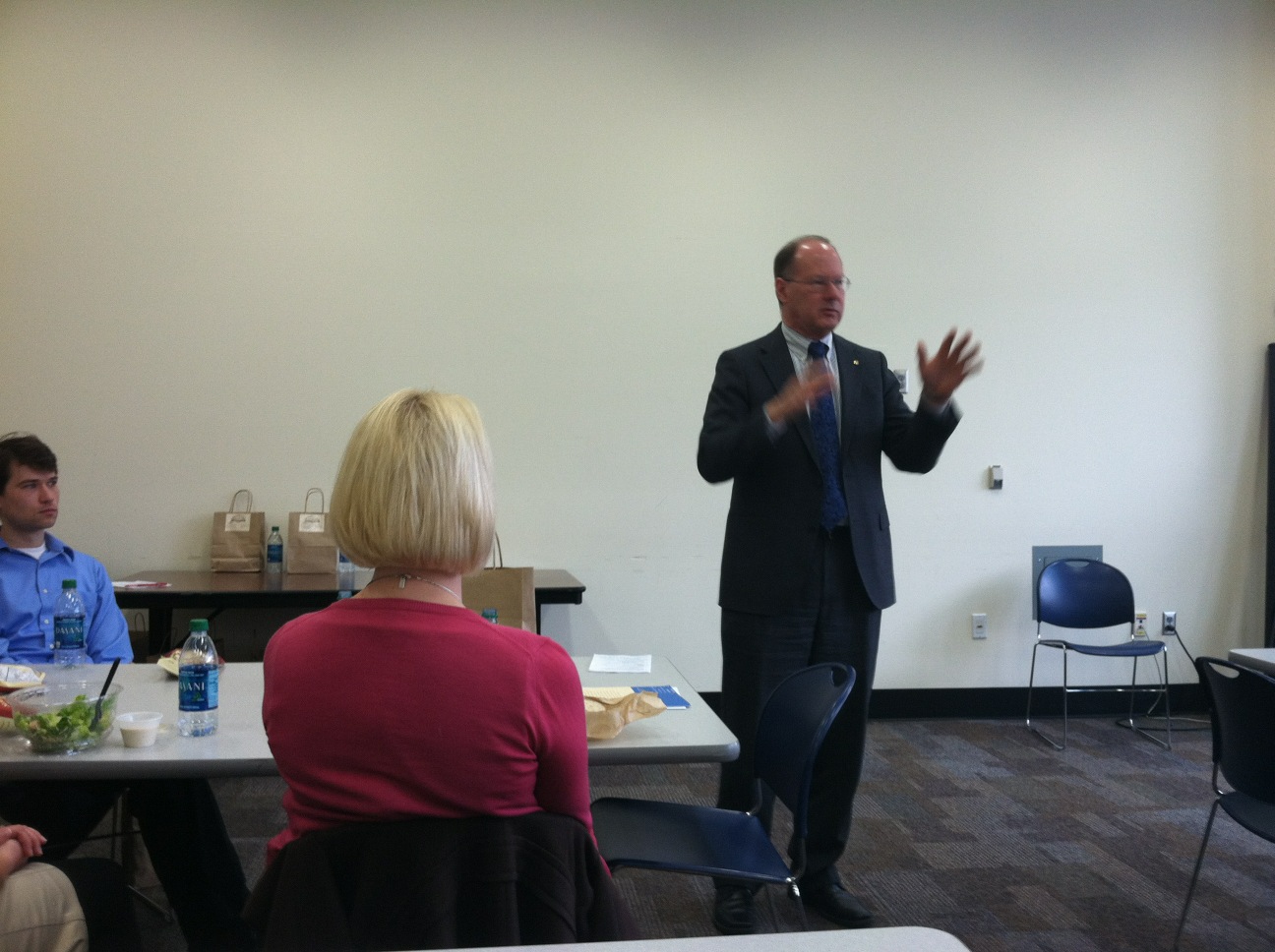 ELGL does great work, and I encourage anyone interested in a management career in Oregon government to visit your website and attend your organization's events, especially your conference in the fall of 2013. One of the features you published last year on your website that I found useful was the series of blog posts by a member who did informational interviews with state and local public managers in Oregon. Mac Prichard, Prichard Communications and Mac's List

ELGL is truly an amazing organization.   The organization has an amazing reach.  For example, when I was at the ICMA conference in Phoenix, there was a person who worked for a suburb of Phoenix who was familiar with ELGL.  Anthony Hooper, City of Lake Oswego

Without ELGL, I can't imagine being at the place I am right now. The networking and education it has provided me have been truly remarkable. Rafael Baptista, UNC Chapel Hill, MPA Student

one of the most innovative and dynamic groups of local government emerging leaders in the nation. Strategic Government Resources (SGR)

an organizational opportunity for those interested, and those involved, to bridge the gap in securing the continued success and development of local government. Geoff Wullschlager, PSU Center for Public Service, Budget Analyst

a great idea to get together and share ideas, problems, concerns, etc.  Safety in numbers!! State Rep. Margaret Doherty

is fantastic!!! I like the website and interesting information that's included. In fact, I printed off the article about take-home vehicles as that is something we are tweaking this year. Eric Peterson,  Hillsborough Town Manager

a brilliant engaging group of young emerging professionals working for or passionate about governance and public service careers. Jazzmin Reece, Reece Consulting

a great way to connect with other local professionals. I wish I had been part of a group like this 10 years ago. David Matz, State of Oregon- Department of Human Services

a 21st century model of a great professional organization. High on energy and  content, low on excess "overhead". Katie Mangle, City of Wilsonville

a learning opportunity. Andy Gale, Clackamas County Sheriff's Office

stimulating, informative and better than chocolate cake! Michelle Bixler, Willamalane Park and Rec District

a breath of fresh air, bringing communication and education opportunities for local government folks. Elise Scolnick, City of Damascus

exciting to be a part of. Charles Clark, Lane County

well worth $20 a year!. Rhett Tatum, Clackamas County

a great group of interesting and engaged local government advocates. Jeremy James, Cosgrave Vergeer Kester

fascinating as it expands the paradigm of what a "professional" organization should be as it bysteps some of the archaic lines of membership and reaches out to government workers that might not otherwise ever meet one another. Sue Ryan, City of Canby

a great network and resource for navigating the early years of your career, and a great way to stay connected to the next generation in the mid to late years of your career. Scott Pingel, Dayton City Manager

better than a cold Belgian ale on a hot summer's day. David Snider, City of Sandy

a great way to connect local government professionals, share experiences, and learn from one another. Amanda Lamb, City of San Diego

my first stop on my blog reader in the morning! Elisa Hamblin, City of Portland

an excellent group providing valuable insights for career advancements through sessions and a network of incredible people. Norma Alley, City of Newberg

an awesome networking and content rich (because of the speakers and use of social media) un-organization AND I mean this as a great complement!! Mary Beth Henry, City of Portland

a wonderful forum for young emerging leaders to network and collaborate. It gives participants access to peers whom have followed a similar path. Emma Williams, Oregon Metro

a great way to network with fellow government employees.  Debbie Matheney, Eugene School District

my go-to resource for the local government scoop and a wonderful way to get to know staff from other jurisdictions! Jessica Struyk, City of Gresham

a refreshing perspective. Petra Schuetz, Coburg City Administrator

motivating government employees. Rhyan Van Horn, TriMet

a good way to learn about a lot of different things. Mark Stotik, Clackamas County

a fantastic resource for young and emerging professionals to connect and share ideas. Bradley Olin, California State University, Office of the Chancellor

an outstanding resource to meet other local government leaders across jurisdictions and disciplines. Heidi Starks, West Slope Water District

an incredible opportunity for networking and my go-to for resources. Teri Bankhead, City of Milwaukie

nurturing the next generation of civic leaders. Anthony Petchel, OMSI

a great place to begin and maintain your development in the profession of public service. Pat Mobley, City of Milwaukie

my new favorite LinkedIn group! Ashley Graff, University of Kansas

a fantastic venue for the next generation of local government leaders to partner with each other, learn the ropes, build relationships, and help each other make the best impact possible on the communities we serve. Eric Chambers, City of Gresham

people who care enough to work to get government unstuck. Tom Hogue, Economic Development Specialist, State of Oregon
ELGL In the News
Want to learn more about public employment in Oregon? Visit the State of Oregon jobs page. Emerging Local Government Leaders' excellent website has a careers section and good information about Oregon's public sector.
Oregon Municipal Finance Officers Association (OMFOA): Quarterly Newsletter
Kent Wyatt '00, a senior management analyst for the city of Tigard, Ore., is working to change the perception of local government through an organization, Emerging Local Government Leaders, which he and his wife, Kirsten, established in 2008.
In an article published in The Times of Tigard, Tualatin and Sherwood, Wyatt says his group has experienced rapid growth in the past two years, bringing in hundreds of public-sector employees from all over Oregon. Emerging Local Government Leaders seeks to facilitate relationships between local government employees to, in Wyatt's words, "lead to more efficient government.
Strategic Government Resources Email Newsletter:
For fans of the sitcom, Parks and Rec, SGR was recognized with the "Knope of the Week" award by the Oregon Emerging Local Government Leaders Network.  The Knope of the Week honors individuals or groups who have done the most in the past week to advance the mission of ELGL.  ELGL is one of the most innovative and dynamic groups of local government emerging leaders in the nation.
Beaverton Valley Times, Lake Oswego Review, Portland Tribune, and Tigard/Tualatin Times:
Leaders unite to boost image of public sector work
Emerging Local Government Leaders, has exploded in the last two years, growing to hundreds of members from more than 60 government agencies and municipalities across Oregon. Plans are in the works to start a Central Oregon branch later this month.
"I think it's a great organization," said Randy Ealy, an ELGL member who serves as Beaverton's chief administrative officer. "Most of the members are young, aspiring public professionals, and this is an opportunity for them to work together and network and get exposed to some of the great mentoring opportunities that they wouldn't otherwise have access to."