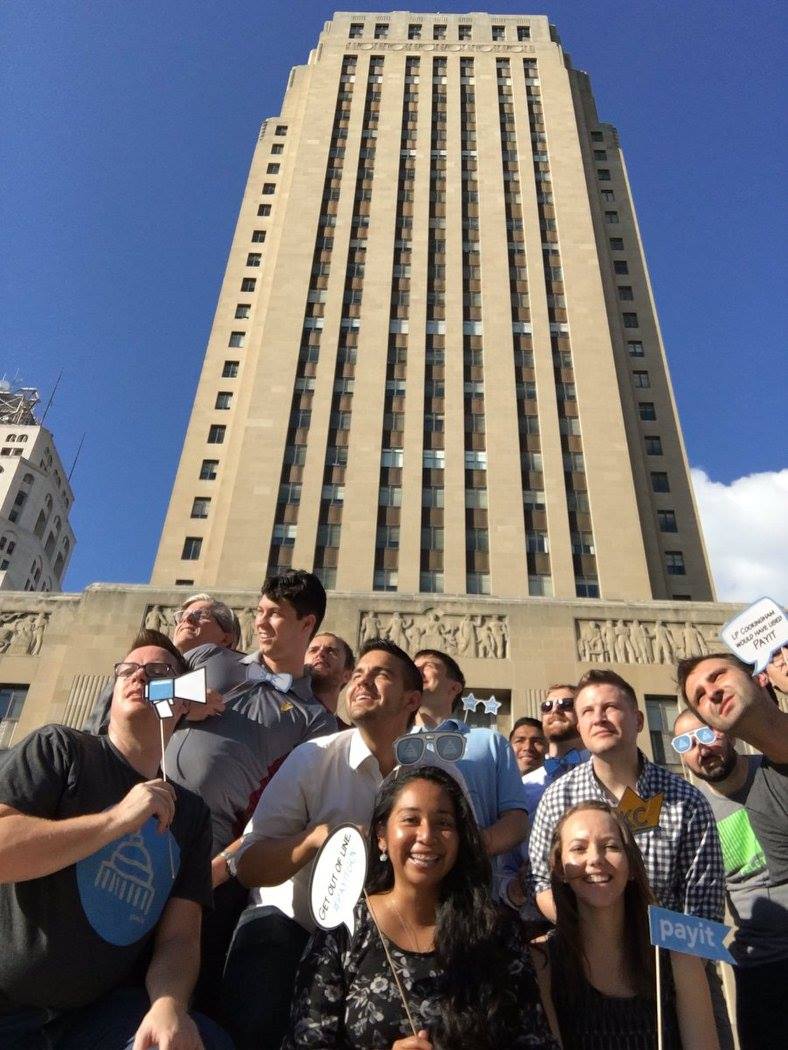 John Thomson, CEO/Co-Founder of PayIt, has published a recap of the ICMA Conference in Kansas City, MO. In an email to the local government community, John has strong words for our award-winning members.
"ELGL is changing the face of local government. Group of local government leaders provide unique ways for cities and counties to connect."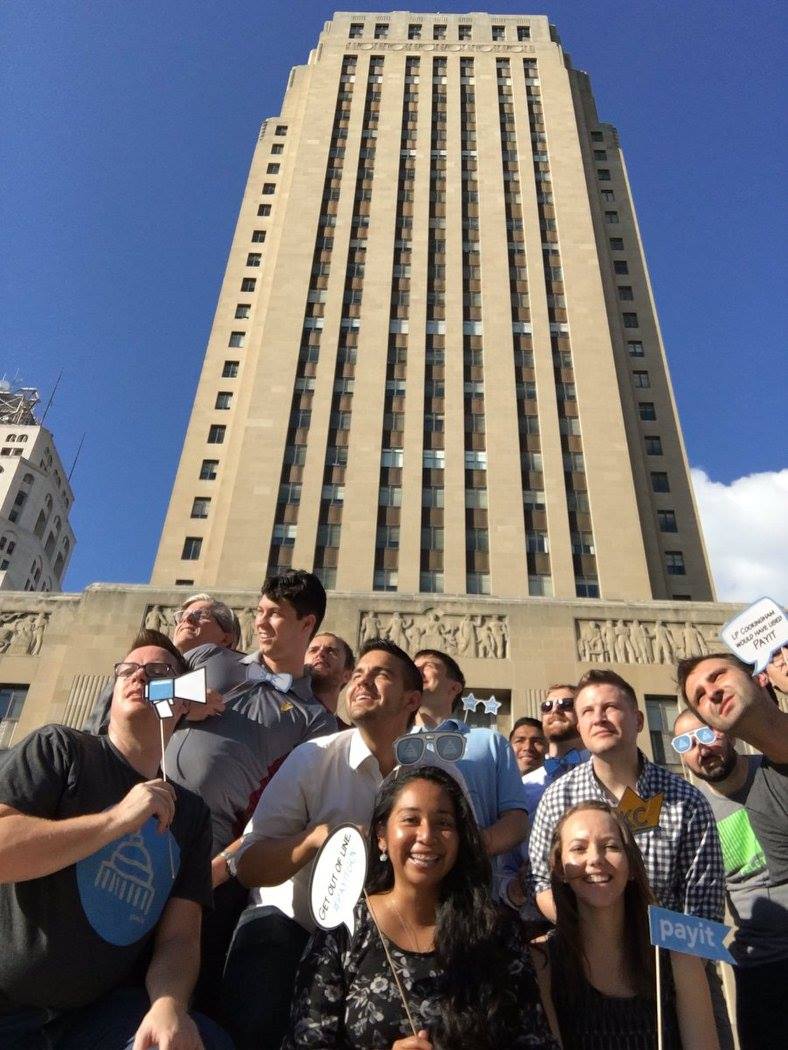 You'll blush even more when you read John's blog post – PayIt at #ICMA2016. H/T to John, Luke Norris, and the rest of the PayIt staff for supporting ELGL members. PayIt brings the power of innovative business technology to the public sector via a patent-pending mobile payment platform.
Fun Fact: PayIt had the best t-shirt of any business at ICMA. So very soft….
Funner Fact: John Thompson, PayIt CEO and Jeff Dingman, Fort Smith, AR Deputy City Administrator both attended Baker University.
Supplemental Reading
29 Kansas City Startups That You Should Know About
Konferencing in KCMO: Circle of Life