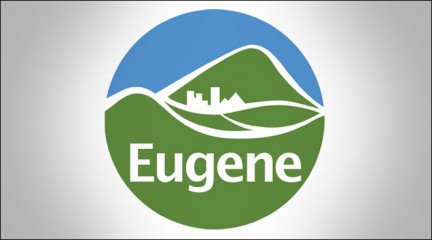 ELGL Willamette Valley is very pleased to present Sarah Medary, Assistant City Administrator at the City of Eugene, as this month's lunch forum guest.
Title:  Current Eugene Issues, Q&A Session
Presenter:  Sarah Medary, Assistant City Administrator, City of Eugene
Date: April 18, 2013 – 12:00-1:00 p.m.
Location:  Atrium Building, 99 W 10th Ave., Sloat Conference Room
Description:  Participants will be treated to hear about some of the bigger issues the city administrator's office is grappling with and a large amount of time will be provided for questions and answers.  Ms. Medary was recently recognized at ICMA's 98th Annual Conference and awarded the Assistant Excellence in Leadership Award.
Lunch:  Box lunch provided by Terese's Place. RSVP [email protected] to order a lunch. No need to pay ahead, just RSVP and bring $7.50 cash to the event.
RSVP whether you want a box lunch provided or not as we may need to arrange for a different meeting location depending on the number of attendees.
Meet the Assistant City Manager
Sarah Medary was appointed to the role of Assistant City Manager on Feb. 15, 2009, after serving in an interim capacity for the previous six months. Before accepting this new challenge, Sarah held several positions at the City of Eugene and was most recently the Director of Recreation Services. Since joining the organization in 1996, she has gained a wide range of experience and increasing responsibility through her work in the Parks and Open Space and Engineering divisions of Public Works, and with the Library, Recreation and Cultural Services Department. This experience has given her a thorough knowledge of the organization as a front-line service provider and as a division leader.
Sarah headed to the Pacific Northwest after completing her bachelor's degree at Colorado State University in 1989. After working in the Seattle area for several years, she moved to Eugene to pursue a second bachelor's degree from the University of Oregon in Landscape Architecture.
Throughout her tenure as a City employee, Sarah has sought out opportunities to work with the community through efforts such as the Neighborhood Empowerment Initiative, Eugene 08 Track and Field Trials, the Homeless Initiative and early leadership in the development of the City's Diversity program.
Though a Texan by birth, Sarah considers Eugene her permanent home and is eagerly anticipating all that our community has to offer as spring and summer approach.