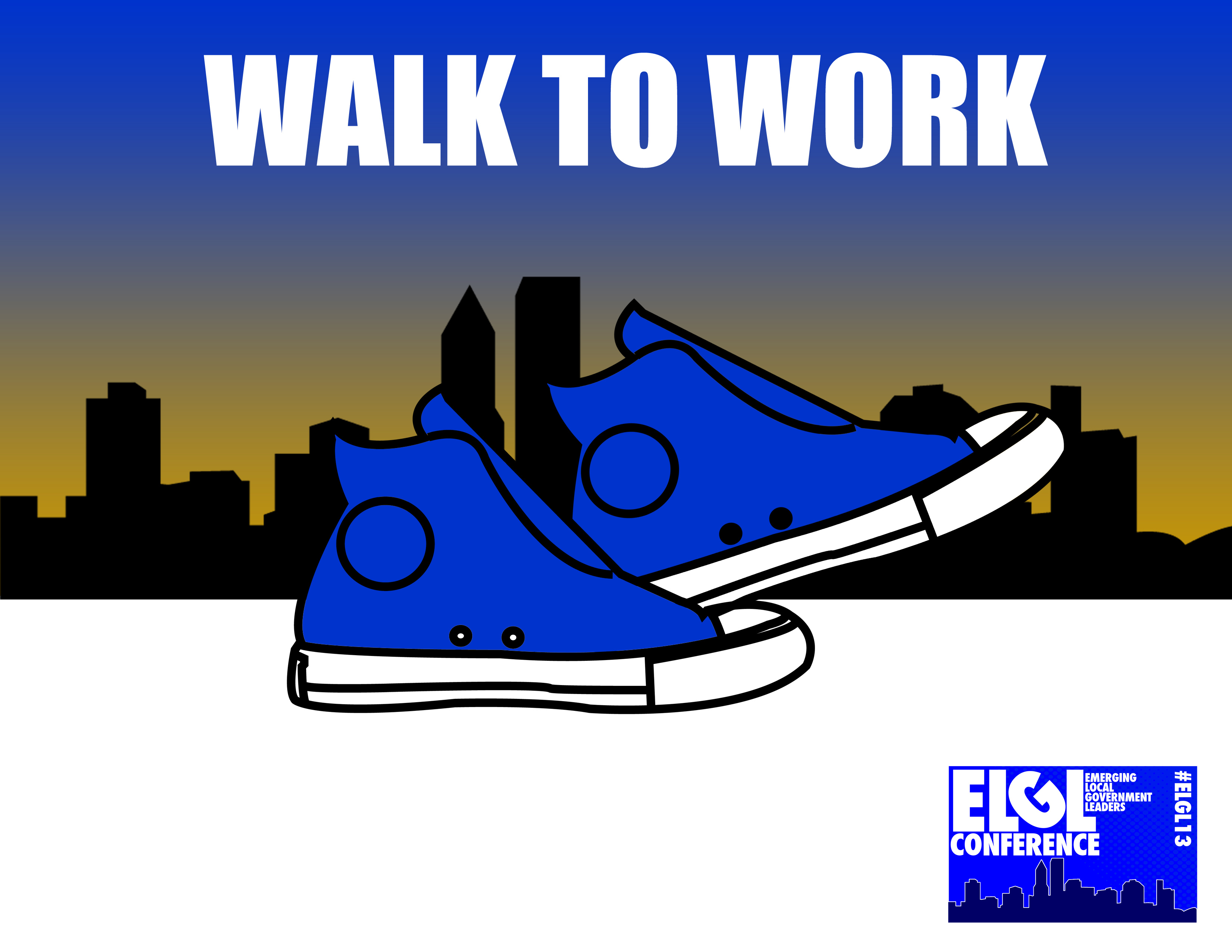 The wait is over – table assignments for #ELGL13 have been made! Here's what you need to know about tables at the conference:
How did ELGL assign tables?
You'll recall that you answered a series of questions about public service, Portland culture, and your preferences when you registered for #ELGL13.  We matched up your answers with other conference attendees, and grouped people together with similar interests at the same table.
Why?
It's easy to stick with the people you know when you attend a conference.  We wanted ELGL members to get to know some new people.  But don't worry – you only have to sit at your table for breakfast and lunch.  When we're in the Kennedy School Theater you can sit wherever you'd like.
7:30 a.m. is really early.  What if I forget my table assignment?
Don't worry.  Our team of #ELGL13 volunteers will greet you when you arrive, and point you in the right direction.  Park in the lot behind the Kennedy School, and proceed to the Gymnasium.
What are some of the other table themes?
Designer Nick Lawson created some really cool table themes.  You can check them out here.
Who am I sitting with?
Patience is a virtue! But if you can't wait and want to check out your tablemates, you can read below.
***********************
Bike to Work
Stephanie Betteridge, OHSU
Justin Cutler, Sunset Empire Park & Recreation District
Fern Elledge
Mary Beth Henry, City of Portland
Frank Miller, Willamette University
Emily Leuning, PSU
Ken Ray, Metro
Caroline Zavitkovski, Portland State University
Tenzin Choephel, City of Portland – Audit Services Division
Craft Beer
Ina Zucker, Metro
David Donaldson, City of Lake Oswego
Jason Higbee, Johnson Controls Energy Solutions
Thomas Hogue, DLCD
Franziska Edwards, City of Beaverton
Phil Keisling, PSU – Center for Public Service
Shannon Stadey, City of Gresham
Heather Martin, Beery, Elsner, & Hammond
Heidi Starks, West Slope Water District
Weekend DIY Warriors
Dana Baker, Washington State University
Michelle Bixler, Willamalane Park and Recreation District
Courtney Dausz, Mersereau Shannon LLP
Andrew Gale, Clackamas County Sheriff's Office
Jessica Harper, City of Gresham
Amber Mathiesen, City of Falls City
Tess Milio, CFM Strategic Communications
Kelly O'Neill, City of Sandy
Karen Pearson, City of Gresham
Ironic Mustaches
Gregory Baker, City Manager
Lani Parr, City of Beaverton
Ariana Denney, Oregon Employment Department
Cadie Dye, Washington State University Vancouver
Masouma Zargar, University of Oregon
Amanda Lamb, Oregon Secretary of State Audits Division
Michelle Tagmyer, City of Beaverton
Mark Grabow , OPPMA, ICMA-PSU
Kasia Benoit, D.A. Davidson
Jane Jacobs
Candy Cates, Oregon Health Authority
Beth Cohen, Metro
Victoria Vysotskiy, Clackamas County
Evan Fransted, University of Colorado-Denver
Ashley Graff, City of Gresham
Saby Waraich, City of Portland
Shelley Searle, City of Beaverton
Erika Palmer, City of Damascus
Alexander Stuehr, Mediate.com
Leslie Knope
Sean Farrelly, City of Tigard
Rachael Fuller, City of Gresham
Jeanna Troha, City of Wilsonville
Anthony Hooper, City of Lake Oswego
Ben Kittelson, PSU MPA/ELGL
Tanya Williams, City of Hillsboro, Management Analyst
Will Norris, City of Long Beach
Alexandra Fercak, City of Portland
Cassandra Ulven, Tualatin Valley Fire and Rescue
Michael Jackson
Norma Alley, City of Newberg
Eric Chambers, City of Gresham
Bill Eggert, University of Oregon- MPA Student
Megan Messmer, City of Florence
Matthew Donahue, D.A. Davidson
Julia Hajduk, City of Sherwood
Greta Ossman, Multnomah County
Jason Tuck, City of Happy Valley
Samantha Wolf, Hatfield Residency Fellowship & North Clackam
N'Sync
Dylan Digby, City of West Linn
Holly Fellows, USDA Rural Development
Haley Fish, City of Canby
Josh Halladay, USC MPA Program
Joshua Gregor, City of Portland
Amy Jauron, City of Corvallis Benton County
Erin Lowery, Clean Water Services
Elizabeth McCann, City of Gresham
Miles Glowacki, City of Beaverton
Ron Swansons
Joseph Gall, City of Sherwood
Tim Beinert, Oregon Military Department
Karen Williams, Carroll Investments
Zach Henkin, Drive Oregon
Jacques Livingston, Portland State University
Pat Mobley, City of Milwaukie
Michael Parkhurst, City of Gresham
Len Reed, The Oregonian
Chris Kerr, City of West Linn
Small Batch Spirits
Maya Benham, City of Newberg
Carol Bryck, Clackamas River Water
Matt Scheidegger, City of Tualatin
Dan Englund, Portland State University
Robyn Franzen Parker, City of Gresham
Tamara Richards, City of Eugene
Dan Bauer, City of Portland
Stacey Triplett, Metro
Rhyan Van Horn, TriMet
Timbers Fans
Ethan Cirmo, Indiana University MPA
Tammy Baney, Deschutes County
Sara Doughty, City of Tigard
Matthew Herb, Key Bank
Suzan Duffy, City of Canby
Anna Johnson, Deschutes County
Ellen Miller, CFM Strategic Communications
John Morgan, City of Damascus
Jordan Wheeler, City of Lake Oswego
Tom Haverford
Seth Atkinson, City of Sandy
Travis Brown, City of Gresham
Katherine Tassery, City of Bellevue
Jeremy James, Cosgrave Vergeer Kester
Randy Ealy, City of Beaverton
Eric Schmidt, Willamette University
Nyssa Rivera, University of Oregon
Gulgun Mersereau, Public Finance Attorney, Hawkins Delafield
Robbi Stedman, Key Bank
Twee Birds
Kevin Campbell City of Portland
Robyn Christie, City of Bend
Chris Jordan, City of West Linn
Kelsey Newell, Metro
Michael Enloe, TriMet
Ramona Perrault, Metro
Mac Prichard, Prichard Communications
Catherine Schneider, City of Lake Oswego
Lisa Shaw, City of Tigard
Walk to Work
Kristin Akervall, Austen Group
Ben Bryant, City of Tualatin
Colin Deverell, Metro
Erik Fabian, Center for Priority Based Budgeting
Michael Brown, City of Hillsboro
Alison Hellberg, Association of Washington Cities
Kathy Mollusky, City of West Linn
David Snider, City of Sandy
Eric Underwood, City of Oregon City