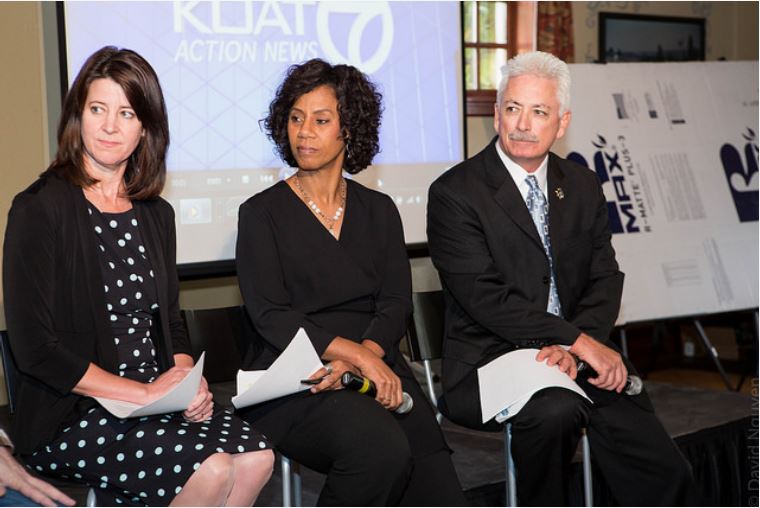 [vc_row][vc_column][vc_column_text]
ELGL received the below letter from Laura Meltzer with the Las Vegas Metropolitan Police Department after #ELGL15. To us, it tells a story about the work that ELGL is trying to do, and the impact that we are (hopefully) having when we convene conferences, learning opportunities and networking events.
If you or your organization are looking for powerful ways to connect, communicate and educate about public service topics, please consider joining forces with ELGL and we can bring together forward thinking leaders for refreshing and enlightening discussions.
---
I wanted to write and thank you very much for inviting representatives of the Las Vegas Metropolitan Police Department to be speakers at ELGL #15. I especially wanted to thank you for the invitation that was extended to me as this was a wonderful opportunity, and I hope that our presentation was everything you hoped it would be!
I have to tell you, in the LVMPD Office of Public Information, we receive thousands of requests for information each year. This includes requests for breaking news events, booking photos, reports and interviews. We also receive dozens of requests each year for participation in television productions and network series. The This American Life podcast request that drew your attention was a first for me.
After those two segments aired, we received requests from news agencies around the world to talk about department reforms. When I picked up your request, I was not sure what I was going to find. After I spoke with you the first time, I was extremely impressed with the premise of your group philosophy. It was then my job to convince my Director and the Assistant Sheriff that this would be a valuable event to attend. I still was not sure what to expect until the day we arrived and Carla and I attended the Leadership training. We were blown away with the discussions that took place in the short two hours we were there!
As employees of a police department, we are by nature problem solvers. If faced with a challenge in our communities, we come up with a plan to address the issue, and put it into action. When the community identified the problem of how the community was being policed, it presented a more difficult challenge.
As the saying goes, we have 20/20 vision when we're watching someone else, but it's a little blurry when we're looking at ourselves. The first part of addressing a problem after all is admitting you have one!
After the pain of admission wears away, the process of healing can begin and that has been a remarkable journey. I was so impressed with your organization! In our modern world it seems fairly easy to complain about problems and about the way others are addressing them. It was so refreshing to be in a room with people who are not afraid to acknowledge problems, not afraid to say they may be a little uncomfortable at times, and to then move on to the "what are WE going to do about it" part. We found the discussions refreshing and enlightening.
Carla and I were talking about how the LVMPD has been a leader in police agencies across the country. In our own community, the department has always taken a leadership role in opening lines of communication with diverse groups throughout the valley. We realized though, when the department participates in conferences or representatives are asked to speak, it is ordinarily to law enforcement related entities. Through ELGL, we realize the message we share and the lessons we have learned may be valuable to many more groups than just law enforcement! Just as important were the lessons learned from being exposed to a group whose mission is to challenge traditional thinking.
We would like to thank you so much for the opportunity to speak at the conference and to be involved with ELGL in the future. We really look forward to future involvement with all of the forward thinking leaders that are a part of ELGL.
Respectfully,
Laura Meltzer, Office of Public Information
Las Vegas Metropolitan Police Department[/vc_column_text][/vc_column][/vc_row]