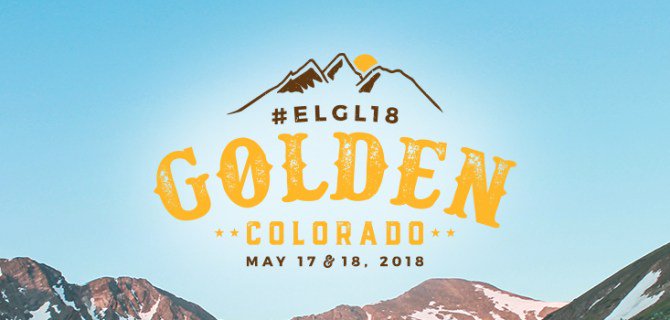 #ELGL18 takes place May 16, 17, and 18 in Golden, Colorado. In the coming days, we'll announce each of the speakers and sessions. You can register for #ELGL18 here.
---
It seems like we're bombarded through social media urging us to read new articles and books about governments taking on process improvement and how successful they are. Authors of these articles often fail to get across exactly HOW you, as a leader in local government, can implement a customer focused strategy and empower your teams with process improvement language and tools. Join Scotty Martin, the Founder and Chief Architect of Denver's Peak Academy, as he hosts an all-star line-up of leaders who will share their stories on how to empower innovation in your teams and in your local government.    
Here's are a few of the process improvement leaders we are expecting to join us:
Bruce Patch, Lean Coach, Pinnacol Assurance
Bruce Patch is a Continuous Improvement Coach for Pinnacol Assurance, a state chartered Worker's Compensation insurer.  He's been a lean practitioner for 12 years in a variety of situations ranging from aircraft inspection to healthcare, finance and contracting, to IT and insurance.  He is Lean Silver and Bronze Certified and has been an examiner for the Rocky Mountain Performance Excellence team.  Bruce also is one of three SME representatives on the Lean Certification Oversight and Appeals committee for the Lean Alliance comprised of AME, SME and Shingo.  He lives in Boulder, loves to cycle, fly gliders and spend time with his family.
Holly Carrell, Special Projects Manager, Douglas County, CO
Holly is one of the prime movers in the award-winning Douglas County Innovation League Initiative (DCIL, 2017 Digital Counties Survey).  Throughout her 20 years of public service, Holly has worked in the areas of local government legislation, organizational development, natural resources, public safety, policy development, performance management, land use, transportation, public outreach, conflict resolution, communications and economic development.
Jennifer Rodgers, Chief Strategy Officer, WAPA (Western Area Power Administration), Federal Agency
Jennifer R. Rodgers serves as the chief strategy officer for Western Area Power Administration. In this role, Rodgers leads WAPA's strategic planning and execution and integrates business process improvement, performance measurement, enterprise risk management and organizational development into WAPA's business functions.  Rodgers most recently served as WAPA's Continuous Process Improvement Program manager. She founded the program in 2014 and tracked more than $50 million in avoided costs for the organization by improving process quality and streamlining time-consuming efforts. WAPA markets and transmits wholesale federal hydropower across 15 states, serving 600 cooperatives, federal and state agencies, municipalities, Native American tribes, and public utility and irrigation districts. WAPA is a part of the U.S. Department of Energy.
Tom Lisi, Snr Mgr Continuous Improvement & Financial Analysis. Denver International Airport
Tom Lisi is a government and industry leader with partners across the world who he has worked with, coached and mentored.  The last 4 years Tom has led the Peak Performance continuous improvement team for the City & County of Denver at the Denver International Airport.   Tom has over 30 years' experience in leadership roles in Operations and Continuous Improvement with United Airlines. He is most proud of his family and the opportunities he's had to support so many people in reaching their potential.
Chris Escobedo, Director of Community Resources, La Quinta, CA
Chris Escobedo is committed to excellence in local government, empowerment of people in the workforce, and innovation across all aspects of business operations.  He believes in authentic communication and constantly strives to enhance the emotional intelligence in himself and others.  A graduate of the University of California, Berkeley with a Masters in Public Administration, Chris is the Director of Community Resources for the City of La Quinta encompassing leadership of Human Resources, I.T., Public Safety and cultural/community services. La Quinta is committed to being the 21st Century leader in local government.  He worked for a Washington D.C. based political company, owned a successful economic/pubic engagement firm, advanced the goals of the Cabazon Band of Mission Indians, and worked at various levels for the City of Indio.
---
#ELGL18 Sessions