Guest post brought to you by Caity Belta, Engagement Manager with Bang the Table
---
In the Winter of 2015, I made a decision that would change my perception of #LocalGov forever. I subscribed to Netflix. The first show I binge watched? You guessed it– Parks and Rec. It was the first time that I thought, hey, maybe a career in local government is a viable option! Parks and Rec flipped the script on archetypes of public officials. It tapped into the natural passion that citizens and officials have for government, all set against the backdrop of the absurdity and humor of bureaucracy.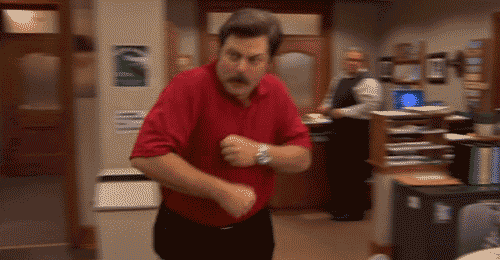 While that career path never materialized, there is something to be said about the humanization and recognition of the inherent passion that we all possess. At #ELGL19, I saw that passion in its organizers, attendees, and speakers. I made a choice to go all in at this event – to match the openness, get excited, and soak up as much as I could. I learned pretty quickly that when it comes to ELGL, there is no other way to interact. My perceived choice, as it were, was not actually a choice at all – it was simply the way to be.
From breakout sessions to keynotes, I was incredibly impressed with the content of this conference and the quality of speakers. Sitting in on breakout sessions about strategic planning, improving opportunities for justice-involved residents, civic innovation and data performance Introduced me to the wide-ranging challenges local governments face. Against the conference backdrop of collaboration and learning, it was simply refreshing to partake in the discussion and be welcomed to the table.  
One of the common themes in all of these talks was engagement. At the risk of sounding buzzwordy, I'm talking about what I would consider meaningful community engagement: strategic, measurable and creative discourse with a given population. What I liked best about ELGL is witnessing leaders who have upended perfunctory engagement practices share their diverse experience through stories, methodologies, successes, and failures. It was clear that connecting this theme of engagement was the shared desire to improve a situation; to leave something better than the state in which it was found.
It's only been a week since my introduction to the ELGL community, and only a month since I knew of ELGL at all. What I'm still ruminating on post-conference is how I can be of service to the public officials and leaders who are embracing this Knopeian philosophy of confident, purposeful, and unapologetic involvement. What I've absolutely taken away is that there is no quick solution for anything. The best we can do is lay a framework for long-term, scalable change using strategic planning and collaboration. I'm excited to witness the continued intersection of technology and government as it pertains to positive change and innovation. And, while a bit more whimsical, the ELGL Twitterverse is a thriving tribe of which I am happy to be a part of. After all, people naturally want to connect and be connected.
Let's keep the connection going in a shared space for learning and engagement. Join us on the new ELGL Engagement Corner, you'll find engagement 101 resources as well as various consultations, starting with the state of engagement in the US.
About Caity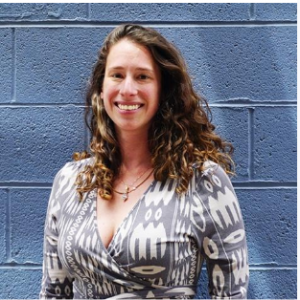 graduated from Sacred Heart University with a BS in Sociology having focused her studies on the disenfranchisement of populations across the US. She was raised on the East Coast on a produce farm in Connecticut and moved to Colorado in 2015. As Bang the Table's newest Engagement Manager, Caity will be supporting clients success across the U.S. Caity is passionate about community engagement and currently building her professional knowledge through IAP2 training.