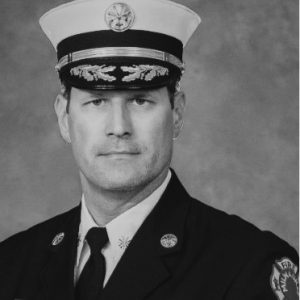 Deputy Chief, Milwaukee Fire Department
---
What was the very first paying job you held (that you paid taxes on)?
SM&P Underground Utility Locating
What was your: undergraduate institution? Graduate institution? What was/were your degree(s) in?
UW-Milwaukee (Undergrad & Grad); Communications (UG) and Public Administration (G)
What class(es) (if any) are applicable to your job today?
All classes that dealt with organizational communication, budgeting, and human resource issues DIRECTLY apply every day.
What book are you currently reading? Would you recommend it?
The Red Circle by Brandon Webb – Absolutely would recommend it
Other than ELGL – do you belong to any other professional associations? Which one(s)?
American Lung Association, National Fire Protection Association, International Association of Fire Chiefs, Wisconsin State Fire Chiefs Association, Milwaukee Fire Chief Officers Association, Wisconsin Society of Emergency Services Instructors, UW-Milwaukee Alumni Association, & International City/County Management Association
What's the best networking advice for job seekers you've heard or shared?
GET INVOLVED beyond what you think you are prepared to do!
What's the fastest way to NOT get a job or internship with you? (e.g. what should potential applicants avoid doing if they were to ever interview with you for a position).
Never act like you've arrived at a destination that belongs to you – ALWAYS present as willing to learn and grow!
Why should an undergraduate student consider a career working in local government?
Local governments could use your expertise to improve their service delivery!
---