It's time to vote in the #ELGLKnope Round of 32! Read about this matchup, and then submit your vote! One vote per email address, please. We'll tally the votes and will post the next round of matchups on Tuesday!
---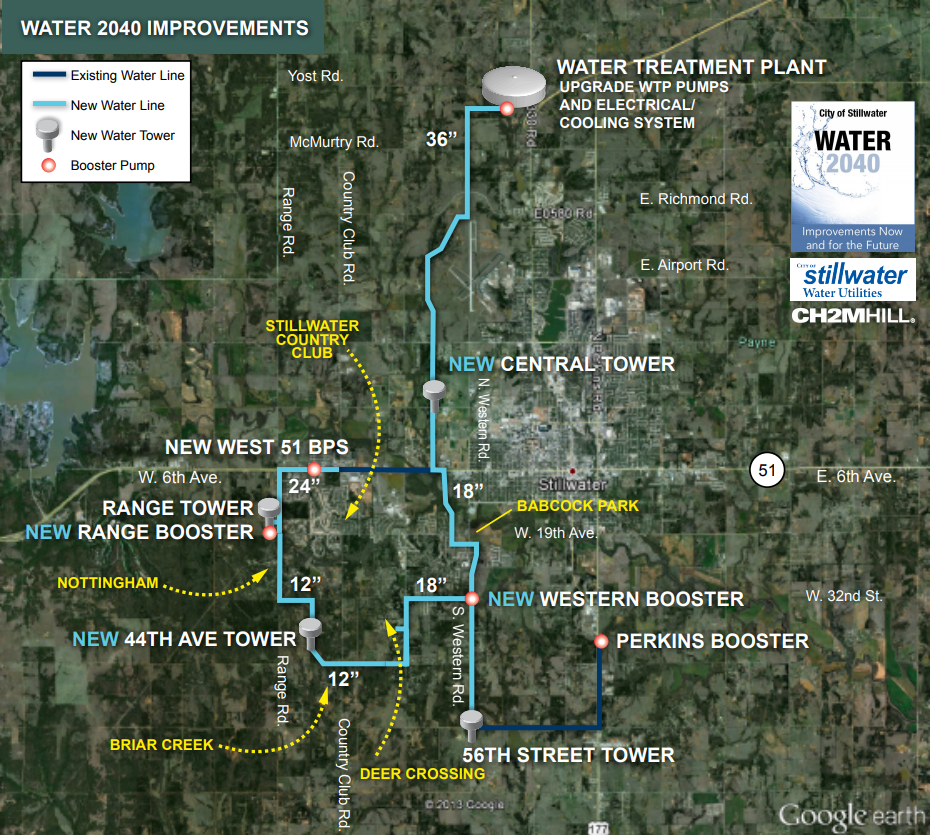 Water 2040
723 S Lewis St., Oklahoma 74076
Three words to describe Water 2040:

Forward-thinking




Proactive




Reliable

Why are you nominating Water 2040:

Water 2040 is an investment which will provide immediate and longer term benefits to the City of Stillwater by improving current water service, providing more uniform water pressure across neighborhoods and better preparing for future growth. Water is crucial for the quality of life and the economic viability of the Stillwater community.

Anything else to share?

The City of Stillwater is in the long process of upgrading the water distribution system, a project called Water 2040. The upgrades will provide more reliable water service and improved water pressure to the southwest area of Stillwater, where the pressure is not at desired levels, particularly during high demand periods. Improved service includes greater water pressure with improved water flow measured in gallons per minute. This is not only a convenience for homes and businesses, it is a vital component necessary for the Stillwater Fire Department to control fires while protecting life and property. These various advances allow for development and growth in areas previously lacking desired levels of water service, bringing additional retail, commercial, housing, and job opportunities to the city. Water 2040 will help the City of Stillwater be prepared for and enable future growth.




The project components include:




•

Installing more than 20 miles of large diameter underground water lines which allow greater flows.




•

Building several new pump stations and water towers to aide water delivery and storage, and demolishing some old facilities.




•

Making upgrades to the electrical controls, cooling system, and other key aspects of the water treatment plant which serves the entire city.
---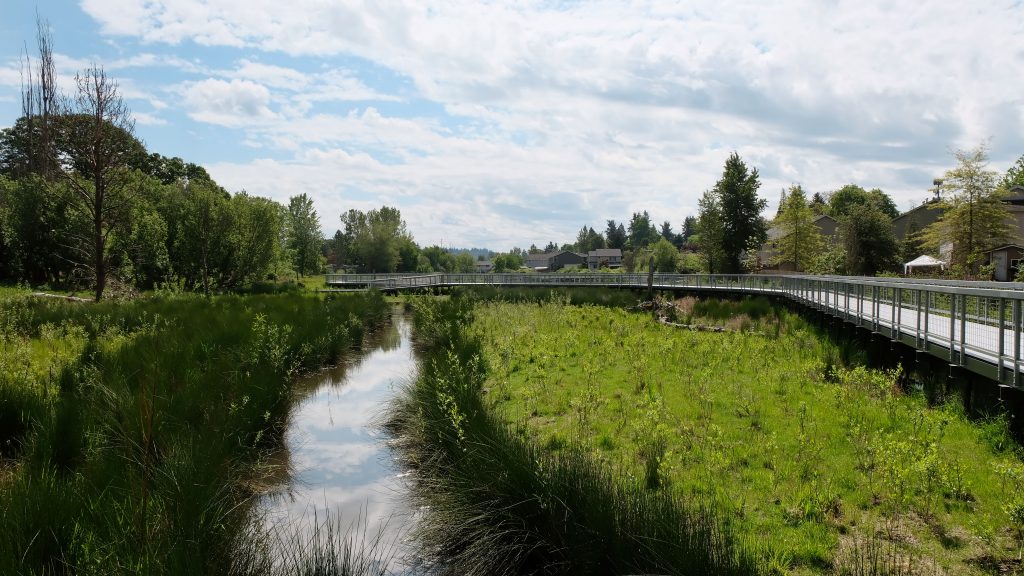 Boardman Wetlands
17908 S.E. Addie St., Jennings Lodge, Oregon 97267
Three words to describe Boardman Wetlands:

Welcoming back wildlife

Why are you nominating Boardman Wetlands:

The Oak Lodge Water Services District (District) is committed to creating a clean water environment and a healthy community. The District provides reliable drinking water, sanitary sewer, and watershed protection services to nearly 29,000 people in Oak Grove, Jennings Lodge, and portions of Milwaukie and Gladstone.





The District helps protect the environment by monitoring water quality in local waterways and helping to keep the Clackamas County-owned stormwater system clean. Customer rates fund watershed protection activities necessary to comply with state and federal water quality permit requirements.





I am nominating Boardman Wetlands for the 2021 ELGL Knope Award because the District is committed to keeping local rivers and streams clean.





Boardman Wetlands, which is part of the larger Boardman-Rinearson Watershed Complex, has delivered multiple benefits including ecosystem and stream health improvements. Other benefits include: conserving vital green space and wetland habitat in the Oak Lodge area of North Clackamas; improving wildlife habitat by adding a diverse assemblage of native vegetation Increase water storage and improve water quality; expanding wetland public access for nature-based educational opportunities; providing recreational opportunities, including access to trails and a playground. Boardman Wetlands was opened to the public in 2020 and has become a local favorite.





In January 2021, local birders spotted a non-breeding adult Horned Grebe at Boardman Wetlands, which has not been seen in the area since 2015! We are delighted this new space is already providing important habitat to keep bird populations thriving. In addition to birds, wetlands support the health of amphibian, pollinator, and small mammal communities.

Anything else to share?

Historically, vast wetlands occupied the McLoughlin Corridor throughout Oak Lodge Water Services District. Early maps of the area (from the 1800's) clearly show the presence of a very large wetland area on the plateau between the Oatfield Ridge and the Willamette River (where the McLoughlin Corridor is today). A remnant wetland remains today, known locally as the Boardman Wetlands (or Boardman Slough), this area is located east of McLoughlin between Boardman Avenue and Glen Echo Drive. This is the largest remaining wetland in the Oak Grove/Jennings Lodge area, and it drains to two streams – to Boardman Creek on the north end, and Rinearson Creek on the south end.





The Boardman Wetland Project is the result of partnerships between Oak Lodge Water Services District, North Clackamas Parks and Recreation District and Clackamas County. Additional financial support through grants came from Metro and Oregon Parks and Recreation Department. Other community interests including the local Community Planning Organizations Jennings Lodge and Oak Grove, North Clackamas Watersheds Council and the Oregon Department of Fish and Wildlife have supported the project as well.