It's time to vote in the #ELGLKnope Sweet Sixteen! Read about this matchup, and then submit your vote! One vote per email address, please. We'll tally the votes and will post the next round of matchups on Tuesday!
---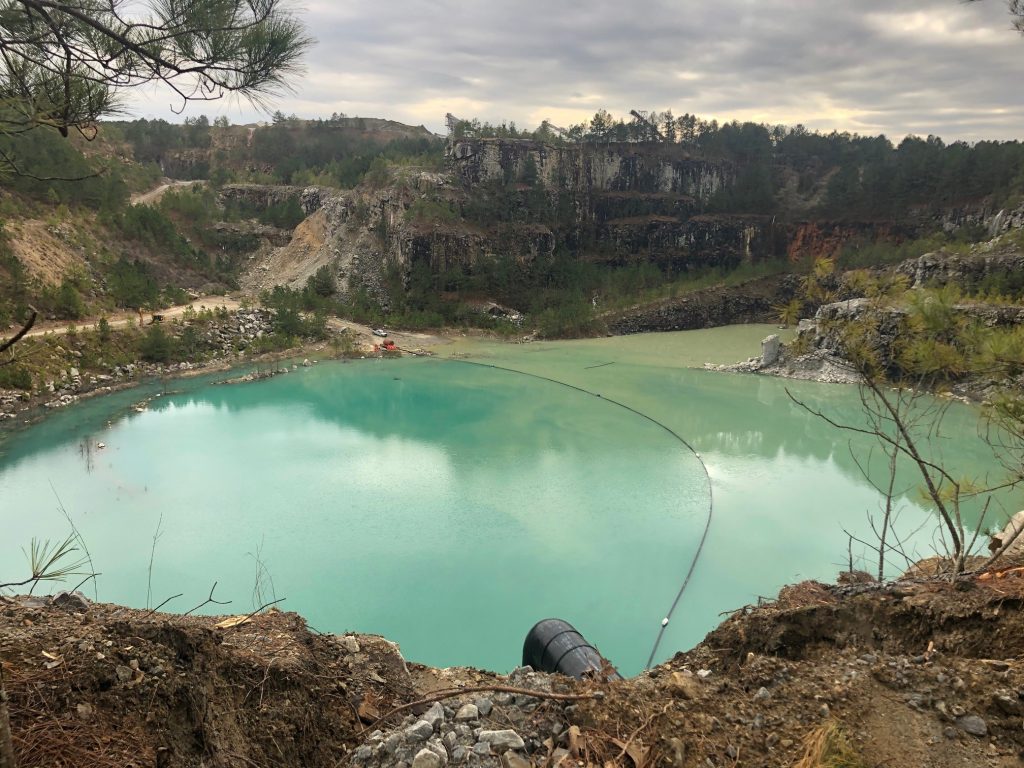 Winder-Auburn Rock Quarry
Winder, Georgia 30011
Three words to describe Winder-Auburn Rock Quarry: creative, partnership, commitment
Why are you nominating Winder-Auburn Rock Quarry: The City of Winder and the City of Auburn have teamed up and formed a partnership with a goal of developing a creative multi-jurisdictional, regional solution to the shortage of raw water storage in northeast Georgia. The project scope entails taking very compact 78 acre site, and converting a expended rock quarry into a 1.1 billion gallon raw water storage pond with 3 water intakes and over 13 miles of pipeline. The project's water withdrawal permits have been issued by Georgia Environmental Protection Division and the physical work has started within the quarry during the month of December 2020. The current permitted yield of the quarry project will be 4.59 MGD – annual average, and should be fully operational by January 2024. Winder is committed to efficiently managing our water resources  to ensure safe, clean and reliable drinking water, while protecting streamflow's and watersheds to ensure long term sustainability in our ecosystems, economy and quality of life.
---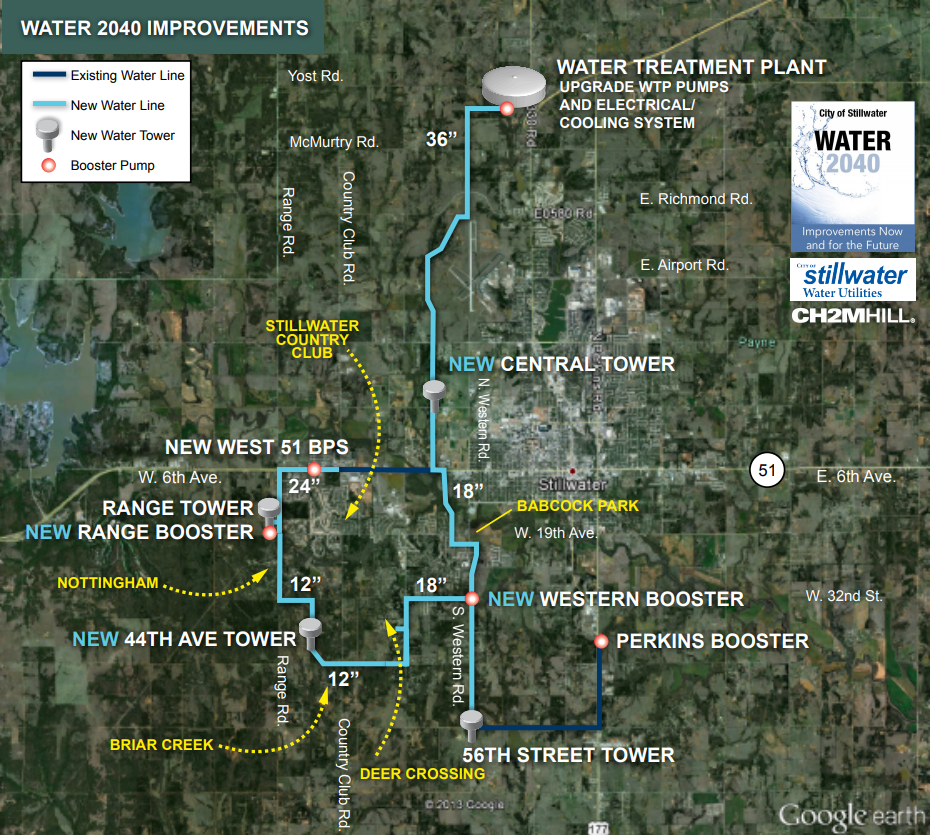 Water 2040
723 S Lewis St., Oklahoma 74076
Three words to describe Water 2040: Forward-thinking
Proactive
Reliable
Why are you nominating Water 2040: Water 2040 is an investment which will provide immediate and longer term benefits to the City of Stillwater by improving current water service, providing more uniform water pressure across neighborhoods and better preparing for future growth. Water is crucial for the quality of life and the economic viability of the Stillwater community.
Anything else to share? The City of Stillwater is in the long process of upgrading the water distribution system, a project called Water 2040. The upgrades will provide more reliable water service and improved water pressure to the southwest area of Stillwater, where the pressure is not at desired levels, particularly during high demand periods. Improved service includes greater water pressure with improved water flow measured in gallons per minute. This is not only a convenience for homes and businesses, it is a vital component necessary for the Stillwater Fire Department to control fires while protecting life and property. These various advances allow for development and growth in areas previously lacking desired levels of water service, bringing additional retail, commercial, housing, and job opportunities to the city. Water 2040 will help the City of Stillwater be prepared for and enable future growth.
The project components include:
• Installing more than 20 miles of large diameter underground water lines which allow greater flows.
• Building several new pump stations and water towers to aide water delivery and storage, and demolishing some old facilities.
• Making upgrades to the electrical controls, cooling system, and other key aspects of the water treatment plant which serves the entire city.