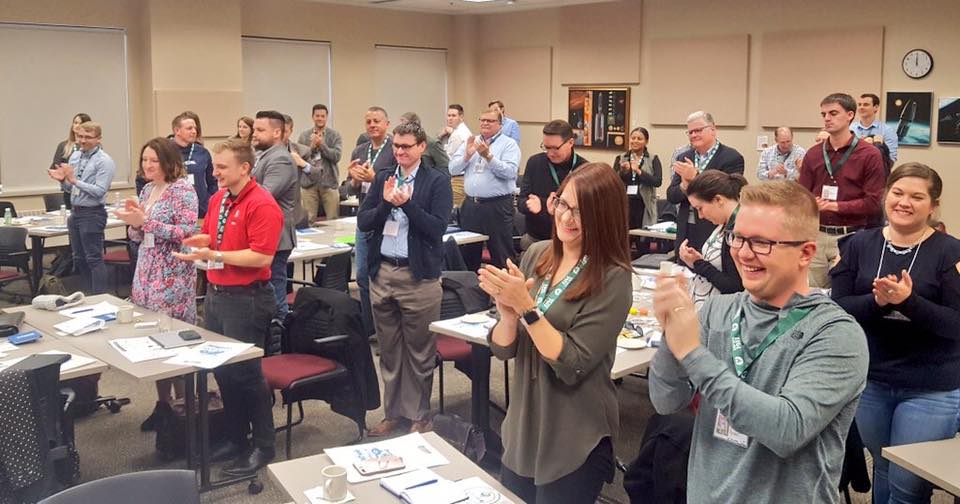 HUGE thanks to Milwaukee Pop Up organizers – Chad Doran, Josh Schoemann, Mitch Foster & Zach Navin! The event sent ripples throughout the Milwaukee area and nationally. Check out the pictures & tweets.
---
Trending on Twitter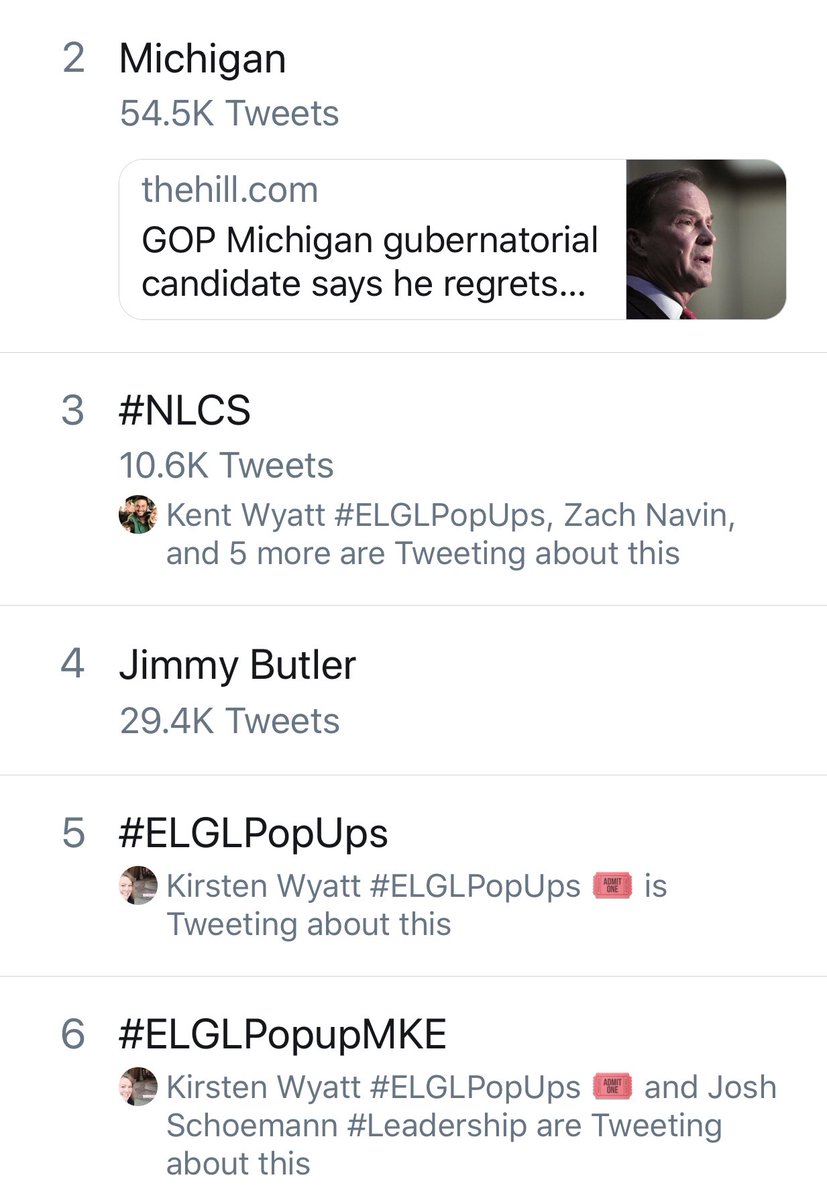 Milwaukee County Executive Chris Abele
Before we all pay attention to absolutely nothing that doesn't involve @Brewers baseball (may be too late), I do want to say how much I appreciated being able to talk to the #ELGLPopUpMKE this morning about how incredibly important local government is.

And now, go Brewers. pic.twitter.com/Poq423yqmz

— Chris Abele (@ChrisAbeleMKE) October 12, 2018
---
Don't despair! If you weren't able to attend Gail Sumi, League of Wisconsin Municipalities, recorded the action.
Local Government's Other Voice: Josh Dukelow, WHBY Radio's Fresh Take, Tracy Johnson, WTMJ and Dan O'Donnell, iHeartRadio. ELGL Co-Founder Kent Wyatt moderates the session and leads panelists through a discussion on when off the record is okay, how to pitch your story and much, much more.
---
"Local government hosting the party." From government working together to getting out of the way. Dan Gilmartin, Michigan Municipal League and Jerry Deschane, League of Wisconsin Municipalities talk about economic development, creating community and the role of government at all levels. Kudos to Allison Watson, City of Kaukauna for moderating.
---
"Our Winding Road to 

#

GovLove

" – Aaron Foley, Chief Storyteller, City of Detroit, Christine Westrick, Director of Milwaukee County & Mayor Ehley, Wauwatosa, Wisconsin.
---
Development & Transportation Planning – Julia Robson, Washington County, Wisconsin and Ash Narayanan 1000 Friends of Wisconsin are the practitioners and experts.
---
Steph Crosley
---
Kuddos @ELGL50 and to our friends at @SEELGL @NWELGL @CALELGL and @SWELGL for their work putting on the #ELGLPopUps yesterday.

But @kwyatt23 was just wondering if you all got conference shoutout on the biggest radio statio in your states like #ELGLPopUpMKE did by @WTMJSteve? pic.twitter.com/NZqSyhxHWF

— ELGLSconnie ? (@ELGLSconnie) October 13, 2018