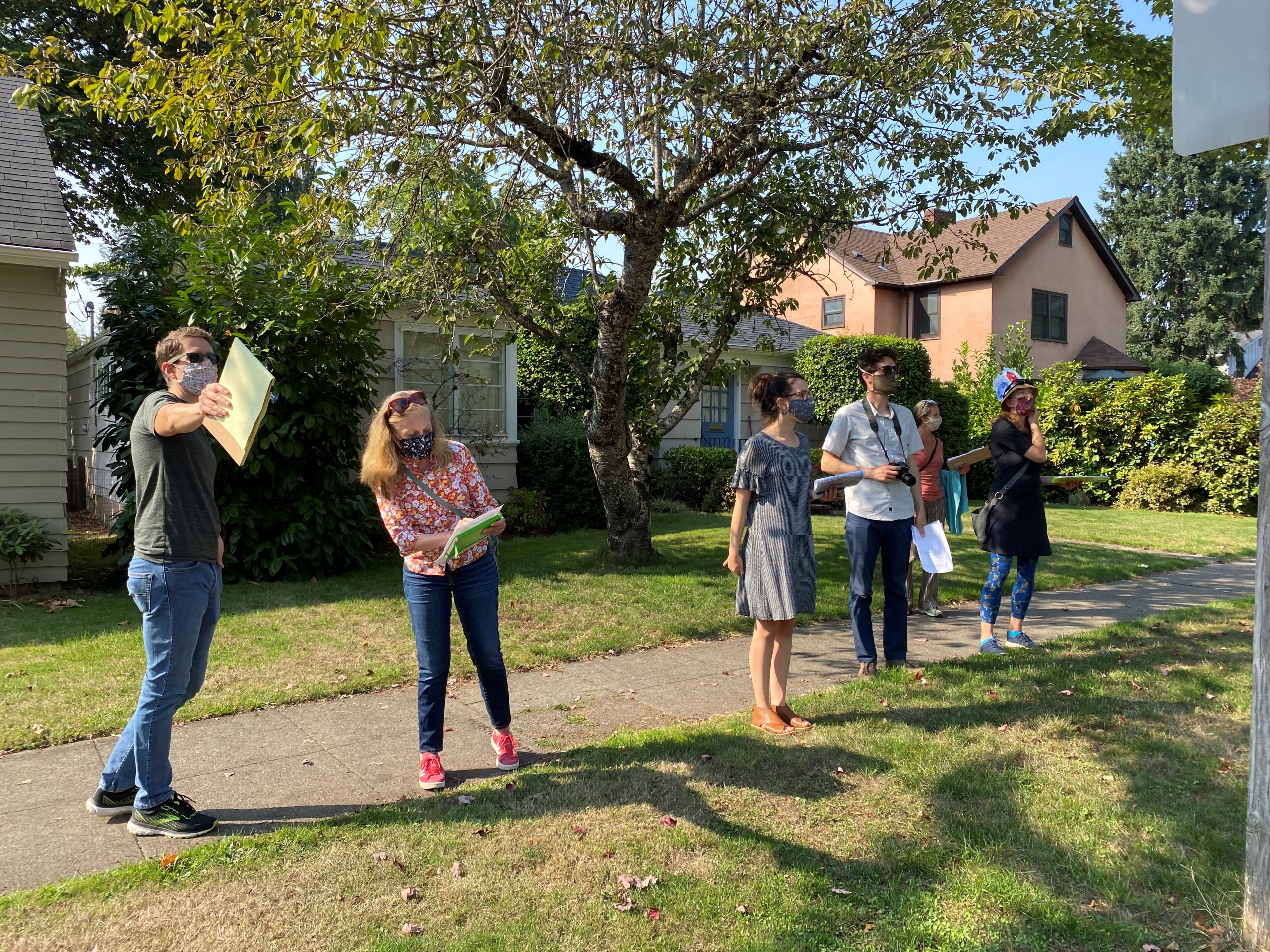 Hello ELGL!
I am Sophie McGinley, an Assistant Planner on the Community Planning and Design Team for the City of Eugene. I'm in my second year with the City and have worked on the Urban Reserves Project and now the Middle Housing/House Bill 2001 project. When I'm not at work, I can often be found on a bike ride around town or seeking the top of a nearby peak.
Thursday, October 29th I will be taking over the ELGL50 Instagram and sharing information about our Middle Housing project's various outreach efforts.
The City is launching an initiative to create new housing opportunities and choice in residential areas. Revising the land-use code will help the city comply with House Bill 2001 (HB2001); a recent state law requiring more types of housing in residential areas across Oregon.
As part of the outreach, we have set in motion a new kind of randomized, online democratic process intended to represent resident voices more broadly and more accurately than ever before. Through a partnership with nonpartisan nonprofit, Healthy Democracy, we are assembling a panel of 30 Eugene community members chosen via lottery process to meet 14 times through Spring to weigh in on implementing housing policy.
Last week, invitations for residents to participate in the first-of-its-kind Review Panel were sent to 7500 households across Eugene, and this Friday our panelists will be selected via Facebook Live on the EUG Planning Facebook page.
Come along for the ride to:
Meet the Team
Learn about HB 2001
Briefly review the project's Public Involvement Plan
Ask questions
Learn about our Roundtables, partnering with the University, an upcoming Equity Panel, and Healthy Democracy
Watch as we prepare for the Healthy Democracy live selection process
And more!!
I am excited to share the cool work the Planning team is doing and "show you around" Thursday!