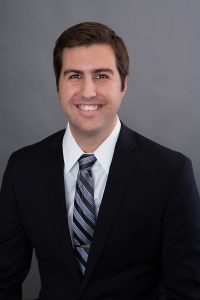 Howdy Y'all! My name is Michael Montgomery and I will be operating the ELGL50 Instagram account for another exciting edition of #ELGLTakeoverTuesday. (Tuesday, September 18, 2018)
For the last two years, I have served as the Town Administrator for the Town of Bartonville, Texas. Bartonville is a rural community in the Dallas/Fort Worth Metroplex. I will be sharing what it is like managing a small organization (seven total employees) in a small (pop. 1,600) Texas town.
Prior to my arrival at the Town of Bartonville, I served as the Assistant to the City Manager in Celina, Texas.  
I attended Colorado State University (Go Rams!) for my undergraduate degree and the University of North Texas (best trick play ever) for my MPA.  
In my free time I enjoy searching for the perfect slice of pizza, entertaining my 6-month-old daughter, and watching the best team in the National Football League (spoiler alert, it's the Green Bay Packers).
Here is a preview of what to look forward to:
Overview of Town Administrator job duties

Tour of Bartonville, Texas

Field trip to the Argyle Fire District Station

Town Council meeting (with adoption of the annual budget!)

Pizza, lots and lots of pizza
So, buckle up, please make sure your seat backs and tray tables are in full upright position, and head over to ELGL50 on Instagram for #ELGLTakoverTuesday in Bartonville, Texas!